Exploring New Secondary Cementitious Materials
Dr S B Hegde, Visiting Professor, Pennsylvania State University, United States of America, discusses innovations in supplementary cementitious materials in the face of the challenges faced by cement manufacturers to become more sustainable.
Due to rapidly expanding urbanisation, environmental sustainability in the construction industry is facing serious challenges. To put it into perspective, concrete preparation requires a significant quantity of nat ural reserves worldwide and necessitates the development of alternative materials and sources. The manufacturing of concrete needs around 27 billion tonnes of raw material inventory, representing 4 tonnes of concrete per person per year!
By 2050, concrete production will be four times higher than in 1990. Aggregates and cement represent around 60 per cent to 80 per cent and 10 per cent to 15 per cent of the total weight of concrete, respectively.
Along with processing a substantial quantity of aggregates and around 3.5 billion tonnes of cement per year, concrete generates approximately 5 per cent to 7 per cent of the global total carbon dioxide emissions.
By 2025, around 4 billion tonnes of carbon dioxide (approximately) are estimated to be released to the atmosphere during cement production. The possible solution for more sustainable production could be to explore and develop SOPs for utilising the locally available waste materials or recyclable materials. The abundance of these materials and their different chemistries and physics compel the development of a common strategy for their application in concrete production.
Numerous industrial solid by-products containing calcareous siliceous, and aluminium materials (fly ash, ultrafine fly ash, silica fume, etc.), along with some natural pozzolanic materials (volcanic tuffs, diatomaceous earth, sugarcane bagasse ash, palm oil fuel ash, rice husk ash, mine tailings, etc.) can be used as SCM.
Sewage sludge ash (SSA) is an urban waste that may be used as fertiliser, as well as a cement substitute. SSA was not only considered as SCM in blended cements but also in a large scale of building materials like pave-stones, tiles, bricks, light aggregates production.
Marble dust, too, could be explored as one of the SCM. Marble is a finely crystallised metamorphic rock originating from the low-intensity metamorphism of calcareous and dolomitic rocks. Calcium carbonate (CaCO3) can form up to 99 per cent of the total amount of this carbonated rock. Additional phases may also include SiO2, MgO, Fe2O3, Al2O3 and Na2O and, in minor ratio, MnO, K2O, P2O5, F, Cu, S, Pb and Zn.
Construction and demolition debris (CDD) constitute one of the massive flows of solid waste generated from municipal and commercial activities of the modern era. Usually, CDD are in the shape of brick bats, mortars, aggregates, concrete, glass, ceramic tiles, metals and even plastics. The review of these new SCM for life cycle is very much imperative and will mention whether it will be environmentally feasible to apply the SCM for the life cycle of concrete.
Supplementary Cementitious Materials
Supplementary Cementitious Materials (SCM) play a significant role in performance of concrete specially to impart additional durability potential. They encompass a wide spectrum of aluminum-siliceous materials, including natural or processed pozzolans and industrial by-products like ground granulated blast furnace slag (GGBS), fly ash (FA), ultra-fine fly ash (UFFA) and silica fume (SF). Though there is higher fluctuation both in properties and chemistry across the various types of SCM, they share in common capacity to react chemically in concrete and form cementitious binders replacing those obtained by OPC hydration. The key feature of SCM is their pozzolanicity, i.e., their capability to react with calcium hydroxide (portlandite, CH) aqueous solutions to form calcium silicate hydrate (C–S–H).
In the right proportion, SCM can improve the fresh and hardened properties of concrete, especially the long-term durability.
Rice Husk Ash (RHA): An agricultural by-product that is suitable for cement replacement in rice-growing regions is Rice Husk Ash. Various research investigations have demonstrated that the principal chemical composition of rice husk ash consists of biomass-driven silicon dioxide (SiO2) as a result that the nature of silica in rice husk ash is sensitive to processing conditions. The ash obtained through open-field burning or uncontrolled combustion in furnaces generally includes a high percentage of crystalline silica minerals, like tridymite or cristobalite, with inferior reactivity. The highest amount of amorphous silica is obtained when RHA is burnt at temperatures ranging from 500°C to 700°C. The superior reactivity of RHA is due to its large amount of amorphous silica, which has high surface area due to the porous architecture of the host material. RHA can be used as a substitute in Portland cement (acceptable up to 15 per cent), thanks to its pozzolanic activity. Fine RHA can increase the compressive strength of cement paste and can lead to preparation of mortars with low porosity.
As a cement substitute, the usage of RHA in concrete production has advantages and disadvantages. Improved compressive strength of concrete is one of the essential advantages of using RHA as a substitute. Recent studies have highlighted important benefits of replacing cement with RHA in small percentages. In the context of durability, the use of RHA as a substitute in concrete production can lead to notable improved water permeability resistance, Cl penetration and sulphate deterioration.
Sugar cane bagasse: Sugarcane bagasse ash (SBA) is a by-product of producing juice from sugar cane by crushing the stalks of the plants. The addition of SBA in concrete production can decrease the hydration temperature up to 33 per cent, when 30 per cent of OPC is substituted by SBA. Also, water permeability considerably decreases when compared to control concrete samples. With the aim of superior compressive strength, OPC was substituted in the range from 15 per cent to 30 per cent. SBA incorporation has improved concrete durability.
Other wastes: Wastes of different sources have been investigated for their possibility in re-use, to reduce their environmental impact, in landfill volume and decomposition by-products. Sewage sludge ash (SSA) is an urban waste that may be used as fertiliser, as well as a cement substitute. SSA was not only considered as SCM in blended cements but also in a large scale of building materials like pave-stones, tiles, bricks, light aggregates production. The impact of SSA in mortar was a decrease in the compressive strength, when SSA was used as a partial cement substitute. Therefore, use of SSA as an SCM was shown to be limited, in the construction industry. The cement community does not include SSA in the group of pozzolanic materials.
Palm oil fuel ash (POFA): Palm oil is an important cash-crop in tropical countries, especially in Malaysia and Indonesia. For every 100 t of fresh fruit bunches handled, there will be about 20t of nut shells, 7t of fibres and 25t of empty bunches released from the mills. POFA can be used in concrete either as aggregates, SCM or as filler material. Comparable to RHA and SBA, the amorphous SiO2 (around 76 per cent) content of POFA offers relatively high pozzolanic activity, when used as binder in concrete production. Even though a few performance parameters of concrete (especially setting time and strength) are negatively influenced by POFA, several studies claimed that palm oil fuel ash may be appropriate in different applications.
Mining wastes: The quantity of mine wastes has increased hugely due to increasing demand for metal and mineral resources. Mining wastes are produced during mineral extraction by the mining industry and is at present one of the largest waste available worldwide.
At present, they are being used mainly as backfilling both in open cast mines and underground areas. They pose potential long-term risks for environmental pollution. However, use of tailings is not only relevant to environmental conservation, but can also benefit the mining industry. These solid wastes contain compounds with potential pozzolanic properties and can decrease the amount of cement used to produce concrete, reducing simultaneously the ecological impact of the cement and mining industries. An additional benefit of mine tailings is that they are already finely ground. Most of the other SCM require mechanical grinding, as a pre-treatment for use, to improve their reactivity.
Marble powder: Marble is a finely crystallised metamorphic rock of calcareous and dolomitic rocks. Calcium carbonate (CaCO3) can form up to 99 per cent of the total amount of this carbonated rock. Additional phases may also include SiO2, MgO, Fe2O3, Al2O3 and Na2O and, in minor ratio, MnO, K2O, P2O5, F, Cu, S, Pb and Zn.
Through the shaping, sawing and polishing operations, around 20 per cent to 25 per cent of processed marble is converted into powder or lumps. As a result, dumps of marble dust have become an important environmental issue worldwide. Marble powder (MP) has successfully been demonstrated as a viable SCM in self-compacting concrete (SCC). The research proved that marble powder used as a mineral substitute of cement can enhance some properties of fresh concrete and/or hardened concrete.
In the cement-related literature, there are just a few research studies related to the application of marble powder in concrete or mortar production. Thus, more detailed studies are needed in order to define the properties of concrete or mortars with marble powder. The use of marble powder in ternary cementitious blends demands further caution to remove or reduce its adverse effects on the fresh properties of self-compacting concrete and/or mortar.
Construction and demolition debris (CDD): CDD constitute huge solid waste generated from municipal and commercial activities of modern urban styles. Usually, CDD are in the shape of brick bats, mortars, aggregates, concrete, glass, ceramic tiles, metals and even plastics. They must be mechanically sorted according to size and quality level. They are then crushed down to desired size.
There is a need to study the 'life cycle' of construction materials to develop a global understanding of sustainable building construction and the feasible use of CDD as SCM for OPC replacement materials.
The materials like low grade/marginal grade limestone, red mud, bio wastes including vegetative wastes calcined under controlled conditions are some examples of potential SCM in future.
Conclusion
Concrete is one of the most widely used materials after water worldwide by volume. Portland cement production is highly energy intensive, and emits significant amounts of CO2 through the calcination process, which contributes substantial adverse impact on global warming. Efforts are needed to produce more ecologically friendly concrete with improved performance and durability.
The conventional SCM are not enough considering the quantity of concrete requirement for infra development world wide and to mitigate global warming issue; there is a pressing need to explore the new SCM, its characterisation, performance evaluation, standardisation and adoption.
However, it is clear that more research is needed to assess the feasibility of long-term performance and to develop a more ecologically sound production SOPs, in addition to quality assessment of these materials.
It is envisaged that introducing new cementitious materials in cement and concrete manufacturing is a time consuming process. Not only from the viewpoints of plants but from standards or codes issuing bodies like Bureau of Indian Standards (BIS) in India, ASTM, EN Standard organisations plus local nodal agencies of the particular countries. Many researches have been done in Universities, and other R&D institutions but issuing relevant codes (specifications) by these organisations for commercial usage is utmost important.
About the author:
DrS B Hegde is a Winner of Global Visionary Award for notable contribution to Cement and currently Visiting Professor, Pennsylvania State University, United States of America. Dr Hegde has more than 30 years of experience in the cement industry both in India and abroad.
References
Madani H., Norouzifar M.N., Rostami J. The synergistic effect of pumice and silica fume on the durability and mechanical characteristics of eco-friendly concrete. Constr. Build Mater. 2018;174:356–368. doi: 10.1016/j.conbuildmat.2018.04.070.
Alnahhal M.F., Alengaram U.J., Jumaat M.Z., Alqedra M.A., Mo K.H., Sumesh M. Evaluation of Industrial By-Products as Sustainable Pozzolanic Materials in Recycled Aggregate Concrete. Sustainability. 2017;9:767. doi: 10.3390/su9050767.
Nili M., Sasanipour H., Aslani F. The Effect of Fine and Coarse Recycled Aggregates on Fresh and Mechanical Properties of Self-Compacting Concrete. Materials. 2019;12:1120. doi: 10.3390/ma12071120.
Sagoe-Crentsil K.K., Brown T., Taylor A.H. Performance of concrete made with commercially produced coarse recycled concrete aggregate. Cem. Concr. Res. 2001;31:707–712. doi: 10.1016/S0008-8846(00)00476-2.
Limbachiya M.C., Leelawat T., Dhir R.K. Use of recycled concrete aggregate in high-strength concrete. Mater. Struct. 2000;33:574. doi: 10.1007/BF02480538.
Gómez-Soberón J.M.V. Porosity of recycled concrete with substitution of recycled concrete aggregate: An experimental study. Cem. Concr. Res. 2002;32:1301–1311. doi: 10.1016/S0008-8846(02)00795-0.
Berndt M.L. Properties of sustainable concrete containing fly ash, slag and recycled concrete aggregate. Constr. Build. Mater. 2009;23:2606–2613. doi: 10.1016/j.conbuildmat.2009.02.011.
Rakhimova N.R., Rakhimov R.Z. Toward clean cement technologies: A review on alkali-activated fly-ash cements incorporated with supplementary materials. J. Non Cryst. Sol. 2019;509:31–41. doi: 10.1016/j.jnoncrysol.2019.01.025.
Talsania S., Pitroda J., Vyas C.M. Effect of rice husk ash on properties of pervious concrete. Int. J. Adv. Eng. Res. Studies/IV/II/Jan.-March. 2015;296:299.
Xu W., Lo T.Y., Wang W., Ouyang D., Wang P., Xing F. Pozzolanic Reactivity of Silica Fume and Ground Rice Husk Ash as Reactive Silica in a Cementitious System: A Comparative Study. Materials. 2016;9:146. doi: 10.3390/ma9030146.
Rorat A., Courtois P., Vandenbulcke F., Lemiere S. 8 – Sanitary and environmental aspects of sewage sludge management. In: Prasad M.N.V., de Campos Favas P.J., Vithanage M., Mohan S.V., editors. Industrial and Municipal Sludge. Butterworth-Heinemann; Oxford, UK: 2019. pp. 155–180
Güneyisi E., Gesoğlu M., Özbay E. Effects of marble powder and slag on the properties of self compacting mortars. Mater. Struct. 2009;42:813–826. doi: 10.1617/s11527-008-9426-2.
Aydin E., Arel H.Ş. High-volume marble substitution in cement-paste: Towards a better sustainability. J. Clean. Prod. 2019;237:117801. doi: 10.1016/j.jclepro.2019.117801.
Belaidi A.S.E., Azzouz L., Kadri E., Kenai S. Effect of natural pozzolana and marble powder on the properties of self-compacting concrete. Constr. Build. Mater. 2012;31:251–257. doi: 10.1016/j.conbuildmat.2011.12.109.
Prabhu K.R., Yaragal S.C., Venkataramana K. In Persuit of Alternative Ingredients to Cement Concrete Construction. Int. J. Res. Eng. Technol. 2013;02:404–410.
Aprianti S E. A huge number of artificial waste materials can be supplementary cementitious material (SCM) for concrete production—A review part II. J. Clean. Prod. 2017;142:4178–4194. doi: 10.1016/j.jclepro.2015.12.115.
Van den Heede P., De Belie N. Environmental impact and life cycle assessment (LCA) of traditional and 'green' concretes: Literature review and theoretical calculations. Cem. Concr. Compos. 2012;34:431–442. doi: 10.1016/j.cemconcomp.2012.01.004.
By 2050, concrete production will be four times higher than in 1990. Aggregates and cement represent around 60 per cent to 80 per cent and 10 per cent to 15 per cent of the total weight of concrete, respectively.
Cement industry sees record growth amid booming construction demand
Glimpses from the 13th Cement Expo in Hyderabad.
"There's no waste in India; everything is wealth," was the thought-provoking idea that came from Dr Mohapatra, DG, NCCBM, as he shared his views on 'Circular Economy and Sustainability' at the recently concluded 8th Indian Cement Review Conference. The questions he raised and the ideas he presented were enriched with his decades of experience of working on research, development and analysis of alternative raw materials and renewable fuel for the cement industry. He highlighted the struggles in manufacturing blended cement and the opportunities that are available for its use. Finally, he suggested ways to ensure that each manufacturing plant falls within the gamut of a circular economy.
On his part Dr Sriharsha Reddy, Director, IMT Hyderabad, elaborating on 'ESG – Green Financing: A new opportunity for the cement industry', brought to light a number of important issues pertaining to fund procurement through traditional methods and the challenges therein.
Highlighting his views on carbon capture and its benefits for the cement manufacturers, Saurabh Palsania, Executive Director and Group Commercial Head, Dalmia Cement (Bharat), underscored the need to implement innovative technology and most importantly a proper strategy, in order to revolutionise the efforts towards net zero emissions. "Carbon capture, utilisation and storage (CCUS) is an investment-intensive process that also requires a commitment of time and labour. Keeping all these factors in mind, cement companies need to chart out an effective strategy to incorporate CCUS into their eco systems, ensure purity of the captured carbon and channel it towards predetermined activities for its optimum utility," he said.

Pratap Padode, Founder & President, FIRST Construction Council, summarised the challenges faced by the Indian cement industry as well as the growth opportunities it presented for manufacturers in terms of technological innovation and capacity building. He supported his opinions with statistical findings and his in-depth knowledge about the Indian cement and construction industries.
Several discussions from the event highlighted several critical aspects of the cement industry.
ESG – Green Financing: A new opportunity for the cement industry
The cement industry has made progress in reducing energy consumption and power usage, but the challenge now lies in reducing carbon emissions. With breakthrough carbon capture technologies and solar calcination of limestone, the industry can work towards achieving zero CO2 emissions. However, the economic value of carbon capture needs to be explored, with government support through carbon labelling, trading, and green funds. Other solutions such as non-contact grinding and heat recovery from kilns can also be explored to bring emissions to zero. The industry can achieve sustainability and low carbon footprint with digital transformation and well-planned processes. To finance green initiatives, traditional lending institutions such as banks are now considering the economic value of eco-friendly practices. However, long-term loans remain a challenge, and other lending institutions such as venture capitalists and government grants need to be explored.
Demystifying digitalisation and maximising the value chain impact
Digitalisation is crucial in optimising all stages of cement production. Industry 4.0 has provided tools that help determine the desired product quality, which is vital in meeting customer demands. As the importance of ESG continues to grow, digitalisation can help improve processes and reduce environmental impact. Transparency is also key, and a cloud-based platform can facilitate this. Automation at the plant level is vital for both efficiency and safety. However, it is important to remember that profitability is also essential for sustainability. Therefore, implementing digital tools and automation must be done with a focus on achieving profitability without compromising on sustainability.
Innovative supply chain strategies in the cement industry
Innovative supply chain strategies are crucial for the cement industry to remain competitive, with logistics and transportation being at the forefront. Industry experts discussed that the key to cost efficiency lies in innovation in first and last mile connectivity. However, logistics should not be viewed as merely a commercial function, but rather as a technology function. By investing in technology, cement manufacturers can drive the supply chain in a much better way, enabling them to evaluate processes from a revenue angle rather than just cost.
Industry experts also agreed that logistics is the only differentiator a cement company can have today, rather than cost or quality. As such, it is essential for cement manufacturers to explore non-renewable sources of energy to address the energy demand for distribution. Automation is also considered a key element for future logistics solutions. With these innovative strategies in place, the cement industry can increase efficiency and sustainability, which in turn can positively impact the bottom line.
On his part, Gaurav Gautam, Head of Sales, Beumer Group, highlighted the innovations in material handling systems that the is undertaking in order to make the movement of finished products smoother along the supply chain. The company specialises in tailor-made intralogistics solutions that help maximise productivity of cement companies.
Truly, the 8th Indian Cement Review Conference brought the industry together in a informative discussion on thought-provoking ideas and suggestions. The presentation weremade by Jayesh Patil, Assistant Manager, Flow Aids, Martin Engineering; Nischal Basavaraj, Regional Head – South, Liugong India; Sasi M Kumar, Business Development Manager – Cement, ExxonMobil; and S Chakravarti, Managing Director, Ecodea Projects and Control.
The conference was held alongside the 13th Cement Expo and Indian Cement Review Awards 2023. Partners supporting the event included: Presenting Partner: ExxonMobil Lubricants; Gold Sponsor: JK Cement and PhillipCapital India; Silver Sponsor: LiuGong India; Associate Sponsor: Humboldt Wedag India; Presentation Partners: Martin Engineering Company India, Beumer India, and Ecodea Projects & Control; Logo Sponsor: Stotz Gears; and Exhibiting Partners: Toshniwal Industries; TIDC (Murugappa Group), and Ringfeder Power Transmission India.
Solutions to protect concrete against monsoon
Concrete patching compounds for repairing concrete window ledges.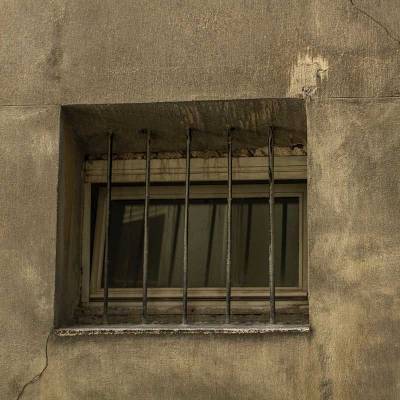 As the monsoon season rapidly approaches in India, the urgency to address potential damage to the commonly used building material – concrete –intensifies. Weathering and loading can cause cracks and deterioration, impacting both the structure's integrity and aesthetics and leading to water penetration and reinforcement corrosion. To ensure durability and prevent further damage, it is essential to promptly repair any concrete cracks.
Several structures face a common problem during monsoon season – holes created by water penetration or impact in concrete window sills. These not only affect the window's appearance and functionality but also pose a safety hazard. Fortunately, various concrete repair compounds are available in India to fill such holes and restore the window sill. Don't wait until it's too late –CW researches some of the concrete repair compounds that could help protect concrete structures from monsoon damage:
To read the full story, CLICK HERE
Heidelberg Materials secures SBTi validation
The Science-Based Targets Initiative (SBTi) has validated Heidelberg Materials' new 2030 CO2 reduction targets. The targets have a base year of 2020 and conform to a 1.5°C climate change framework. Per tonne of cementitious material, the producer is now committed to reducing its Scope 1 CO2 emissions by 24 per cent, its Scope 2 CO2 emissions by 65 per cent and its Scope 3 emissions by 25 per cent.
Images Source: Google Images