Environmental concerns and depleting natural resources, and the impact of cement production on the two are imminent issues that cement companies need to address on priority. Supplementary cementitious materials procured from industrial wastes is one way of looking at this colossal problem. ICR examines the changes made in company protocol with regards to sourcing of alternative materials and their overall impact.
Before we dive into the subject of supplementary cementitious materials, let us look at some of the key facts about cement production. India is the second largest producer of cement in the world. Limestone is at the core of its production as it is the prime raw material used for production. The process of making cement involves extraction of this limestone from its quarries, crushing and processing it at the cement plant under extreme temperatures for calcination to form what is called a clinker (a mixture of raw materials like limestone, silica, iron ore, fly ash etc.). This clinker is then cooled down and is ground to a fine powder and mixed with gypsum or other additives to make the final product – cement. The reason we are elucidating the cement production process is to look at how supplementary cementitious materials or SCM can be incorporated into it to make the process not only more cost effective but also environmentally responsible.
Limestone is a sedimentary rock composed typically of calcium carbonate (calcite) or the double carbonate of calcium and magnesium (dolomite). It is commonly composed of tiny fossils, shell fragments and other fossilised debris. This sediment is usually available in grey colour, but it may also be white, yellow or brown. It is a soft rock and is easily scratched. It will effervesce readily in any common acid. This naturally occurring deposit is depleting from the environment due to its extensive use in cement manufacturing process. Its extraction is the cause of dust pollution as well as some erosion in the nearby areas.
The process of calcination while manufacturing cement is a major contributor to carbon emission in the environment. This gives rise to the need of using alternative raw materials to the cement making process. The industry is advancing in its production swiftly to meet the needs of development happening across the nation.
According to the India Brand Equity Foundation (IBEF), the cement demand in India is estimated to touch 419.92 MT by FY 2027. As India has a high quantity and quality of limestone deposits through-out the country, the cement industry promises huge potential for growth. India has a total of 210 large cement plants out of which 77 are in the states of Andhra Pradesh, Rajasthan, and Tamil Nadu. Nearly 33 per cent of India's cement production capacity is based in South India, 22 per cent in North India, 13 per cent in Central and West India, and the remaining 19 per cent is based in East India. As per Crisil Ratings, the Indian cement industry is likely to add approximately 80 million tonnes (MT) capacity by FY24, the highest since the last 10 years, driven by increasing spending on housing and infrastructure activities.
The Indian cement production overall stood at 263.12 million tonnes in 2021, and it is expected to reach 404.11 million tonnes by 2029 with a CAGR of 5.51 per cent during the forecast period, suggests a report published by Maximize Market Research in September 2022.
The production capacity and demand of cement in the country is increasing and is expected to grow at a steady rate in the years to come. The country is moving towards urbanisation and is building projects for the development of the nation. However, it is also imperative that the industry holds accountability of the environment and emission from this production activity and creates sustainable solutions to meet the demands as well as safeguard the planet as well.
India has pledged to achieve Net Zero by 2070 at the Glasgow Climate summits.
Environmental concerns and depleting natural resources are edging the cement industry to look at alternative materials for their manufacturing process.
Composition and Impact of SCM
Cement manufacturers know that to reduce CO2 emissions in the process of cement making, it is essential to change its composition. The raw mix of approximately 90 per cent limestone should be substituted with other materials with similar properties.
These materials, known as supplementary cementitious materials contribute to the properties of hardened concrete through hydraulic or pozzolanic activity. Typical examples are fly ashes, slag cement (ground, granulated blast-furnace slag), silica fumes etc. These can be used individually with portland or blended cement or in different combinations. SCM are often added to concrete to make concrete mixtures more economical, reduce permeability, increase strength, or influence other concrete properties. SCM may be added during cement manufacturing for a more consistent blended cement.
Some of the commonly used supplementary cementitious materials are:
Fly Ash: This material contains a substantial amount of silicone dioxide and calcium oxide. It is a fine, light, glassy residue, most widely used SCM in concrete and is a byproduct of coal combustion in electric power generating plants. Fly ash can compensate for fine materials that may be lacking in sand quantities and can be very beneficial
in improving the flowability and finishability of concrete mixtures.
Ground Granulated Blast-furnace Slag (GGBS): It is a by-product of the iron and steel industry. In the blast furnace, slag floats to the top of the iron and is removed. GGBS is produced through quenching the molten slag in water and then grinding it into a fine powder. Chemically it is like, but less reactive than, Portland cement.
Silica Fume: It is a by-product from the manufacture of silicon. It is an extremely fine powder (as fine as smoke) and therefore it is used in concrete production in either a densified or slurry form.
Slag: It is a by-product of the production of iron and steel in blast furnaces. The benefits of the partial substitution of slag for cement are improved durability, reduction of life-cycle costs, lower maintenance costs, and greater concrete sustainability. The molten slag is cooled in water and then ground into a fine powder.
Limestone Fines: These can be added in a proportion of 6 to 10 per cent as a constituent to produce cement. The advantages of using these fines are reduced energy consumption and reduced CO2 emissions.
Gypsum: A useful binding material, commonly known as the Plaster of Paris (POP), it requires a temperature of about 150oC to convert itself into a binding material. Retarded plaster of Paris can be used on its own or mixed with up to three parts of clean, sharp sand. Hydrated lime can be added to increase its strength and water resistance.
Cement Kiln Dust: Kilns are the location where clinkerisation takes place. It leaves behind dust that contains raw feed, partially calcined feed and clinker dust, free lime, alkali sulphate salts, and other volatile compounds. After the alkalis are removed, the cement kiln dust can be blended with clinker to produce acceptable cement.
Pozzolanas: These materials are not necessarily cementitious. However, they can combine chemically with lime in the presence of water to form a strong cementing material. They can include – volcanic ash, power station fly ash, burnt clays, ash from burnt plant materials or siliceous earth materials.
SCM used in conjunction with Portland cement contribute beneficially to the properties of concrete through hydraulic or pozzolanic activity or both. Hydraulic materials (e.g., slag cement), like Portland cement itself, will set and harden when mixed with water. Pozzolanic materials require a source of calcium hydroxide (CH) to set, which is supplied by Portland cement during the hydration process. The right dosage of strategically chosen SCM can improve both the fresh and hardened properties of a concrete mixture.
Prakhar Shrivastava, Head – Corporate Quality, JK Cement Limited, says, "We manufacture Portland Pozzolana Cement (PPC) from all our plants with addition of flyash up to 35 per cent and PPC in premium category with 20 per cent flyash to promote usage of only blended cement to fulfil customer requirements by achieving equivalent strength properties of Ordinary Portland Cement (OPC). At our south India plant in Muddapur, we also manufacture Portland Slag Cement (PSC) with the addition of slag at approximately 65 per cent, meeting all the internal product quality norms."
"The production of Ordinary Portland Cement (OPC) is continuously declining, with a simultaneous increase in the production of blended cement like PPC, PSC, and Composite Cement based on flyash and granulated blast furnace slag. SCMs are increasingly used to minimise cement-related CO2 emissions and increase plant efficiency from an economic and environmental perspective," he adds.

Achieving Sustainability through Substitution
Cement is the most used man-made material globally. The rising demand for infrastructure and development of the nation is showing a clear indication of increased production of cement, thus raising concerns about natural resources, environment, and emission of carbon. One of the widely adopted solutions for ensuring sustainability in cement manufacturing is reducing the clinker-to-cement ratio by adding supplementary cementitious materials.
In his authored article, Dr S B Hegde, Visiting Professor, Pennsylvania State University, United States of America, states, "Concrete is one of the most widely used materials after water worldwide by volume. Portland cement production is highly energy intensive, and emits significant amounts of CO2 through the calcination process, which contributes substantial adverse impact on global warming. Efforts are needed to produce more ecologically friendly concrete with improved performance and durability."

"The conventional SCM are not enough considering the quantity of concrete requirement for infra development worldwide and to mitigate global warming issue; there is a pressing need to explore the new SCM, its characterisation, performance evaluation, standardisation and adoption," he adds.
The CO2 emissions from cement production are the third largest source of difficult-to-eliminate emissions, after load-following electricity and iron and steel. Beyond greenhouse gas (GHG) emissions, the production of concrete and mortar causes over approximately three per cent of global energy demand, over five per cent of global anthropogenic particulate matter (PM10) emissions, and approximately two per cent of global water withdrawals. These environmental impacts may be reduced through various technical (energy, emissions, and material efficiency) measures, of which cementitious materials (CM) substitution (including complete and partial substitution) is one of the most promising.
The manufacturing process of cement can become sustainable by measuring the impact of supplementary materials that can be added to the raw meal of cement. Various materials, naturally occurring or man-made or wastes should be studied and consequently should be included in the cement production process to create blended cements that not only meet the rising demands of the world in terms of quality and strength, but at the same time meet environmental concerns. Research, innovation and technology is key to making a difference in the segment of cement manufacturing by studying more materials that can be used as supplementary materials in cement and concrete, by crafting new compositions and blends of cement and crafting equipment that support the same.
One of the most important ways of reducing carbon emission in cement manufacturing is the use of alternative raw materials from various other industries. This gives way to a circular economy, utilising waste from other industries and bettering the environment with reduced emission of harmful gases, especially carbon dioxide. It also helps the avoidance of landfills or ocean pollution, as waste of industries is utilised in manufacturing cement. Overall, new compositions of cement are the future. The nation's economy can greatly benefit from a growing cement industry and business sector, however, it should pay keen attention on finding pathways to safeguard the environment its people reside in.
-Kanika Mathur
Cement industry sees record growth amid booming construction demand
Glimpses from the 13th Cement Expo in Hyderabad.
"There's no waste in India; everything is wealth," was the thought-provoking idea that came from Dr Mohapatra, DG, NCCBM, as he shared his views on 'Circular Economy and Sustainability' at the recently concluded 8th Indian Cement Review Conference. The questions he raised and the ideas he presented were enriched with his decades of experience of working on research, development and analysis of alternative raw materials and renewable fuel for the cement industry. He highlighted the struggles in manufacturing blended cement and the opportunities that are available for its use. Finally, he suggested ways to ensure that each manufacturing plant falls within the gamut of a circular economy.
On his part Dr Sriharsha Reddy, Director, IMT Hyderabad, elaborating on 'ESG – Green Financing: A new opportunity for the cement industry', brought to light a number of important issues pertaining to fund procurement through traditional methods and the challenges therein.
Highlighting his views on carbon capture and its benefits for the cement manufacturers, Saurabh Palsania, Executive Director and Group Commercial Head, Dalmia Cement (Bharat), underscored the need to implement innovative technology and most importantly a proper strategy, in order to revolutionise the efforts towards net zero emissions. "Carbon capture, utilisation and storage (CCUS) is an investment-intensive process that also requires a commitment of time and labour. Keeping all these factors in mind, cement companies need to chart out an effective strategy to incorporate CCUS into their eco systems, ensure purity of the captured carbon and channel it towards predetermined activities for its optimum utility," he said.

Pratap Padode, Founder & President, FIRST Construction Council, summarised the challenges faced by the Indian cement industry as well as the growth opportunities it presented for manufacturers in terms of technological innovation and capacity building. He supported his opinions with statistical findings and his in-depth knowledge about the Indian cement and construction industries.
Several discussions from the event highlighted several critical aspects of the cement industry.
ESG – Green Financing: A new opportunity for the cement industry
The cement industry has made progress in reducing energy consumption and power usage, but the challenge now lies in reducing carbon emissions. With breakthrough carbon capture technologies and solar calcination of limestone, the industry can work towards achieving zero CO2 emissions. However, the economic value of carbon capture needs to be explored, with government support through carbon labelling, trading, and green funds. Other solutions such as non-contact grinding and heat recovery from kilns can also be explored to bring emissions to zero. The industry can achieve sustainability and low carbon footprint with digital transformation and well-planned processes. To finance green initiatives, traditional lending institutions such as banks are now considering the economic value of eco-friendly practices. However, long-term loans remain a challenge, and other lending institutions such as venture capitalists and government grants need to be explored.
Demystifying digitalisation and maximising the value chain impact
Digitalisation is crucial in optimising all stages of cement production. Industry 4.0 has provided tools that help determine the desired product quality, which is vital in meeting customer demands. As the importance of ESG continues to grow, digitalisation can help improve processes and reduce environmental impact. Transparency is also key, and a cloud-based platform can facilitate this. Automation at the plant level is vital for both efficiency and safety. However, it is important to remember that profitability is also essential for sustainability. Therefore, implementing digital tools and automation must be done with a focus on achieving profitability without compromising on sustainability.
Innovative supply chain strategies in the cement industry
Innovative supply chain strategies are crucial for the cement industry to remain competitive, with logistics and transportation being at the forefront. Industry experts discussed that the key to cost efficiency lies in innovation in first and last mile connectivity. However, logistics should not be viewed as merely a commercial function, but rather as a technology function. By investing in technology, cement manufacturers can drive the supply chain in a much better way, enabling them to evaluate processes from a revenue angle rather than just cost.
Industry experts also agreed that logistics is the only differentiator a cement company can have today, rather than cost or quality. As such, it is essential for cement manufacturers to explore non-renewable sources of energy to address the energy demand for distribution. Automation is also considered a key element for future logistics solutions. With these innovative strategies in place, the cement industry can increase efficiency and sustainability, which in turn can positively impact the bottom line.
On his part, Gaurav Gautam, Head of Sales, Beumer Group, highlighted the innovations in material handling systems that the is undertaking in order to make the movement of finished products smoother along the supply chain. The company specialises in tailor-made intralogistics solutions that help maximise productivity of cement companies.
Truly, the 8th Indian Cement Review Conference brought the industry together in a informative discussion on thought-provoking ideas and suggestions. The presentation weremade by Jayesh Patil, Assistant Manager, Flow Aids, Martin Engineering; Nischal Basavaraj, Regional Head – South, Liugong India; Sasi M Kumar, Business Development Manager – Cement, ExxonMobil; and S Chakravarti, Managing Director, Ecodea Projects and Control.
The conference was held alongside the 13th Cement Expo and Indian Cement Review Awards 2023. Partners supporting the event included: Presenting Partner: ExxonMobil Lubricants; Gold Sponsor: JK Cement and PhillipCapital India; Silver Sponsor: LiuGong India; Associate Sponsor: Humboldt Wedag India; Presentation Partners: Martin Engineering Company India, Beumer India, and Ecodea Projects & Control; Logo Sponsor: Stotz Gears; and Exhibiting Partners: Toshniwal Industries; TIDC (Murugappa Group), and Ringfeder Power Transmission India.
Solutions to protect concrete against monsoon
Concrete patching compounds for repairing concrete window ledges.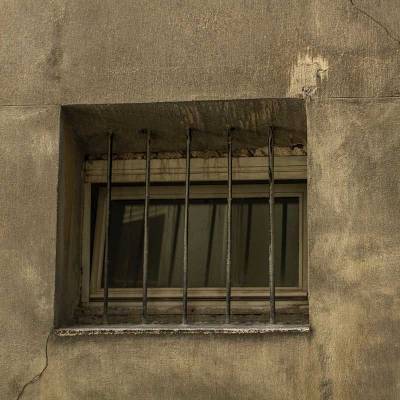 As the monsoon season rapidly approaches in India, the urgency to address potential damage to the commonly used building material – concrete –intensifies. Weathering and loading can cause cracks and deterioration, impacting both the structure's integrity and aesthetics and leading to water penetration and reinforcement corrosion. To ensure durability and prevent further damage, it is essential to promptly repair any concrete cracks.
Several structures face a common problem during monsoon season – holes created by water penetration or impact in concrete window sills. These not only affect the window's appearance and functionality but also pose a safety hazard. Fortunately, various concrete repair compounds are available in India to fill such holes and restore the window sill. Don't wait until it's too late –CW researches some of the concrete repair compounds that could help protect concrete structures from monsoon damage:
To read the full story, CLICK HERE
Heidelberg Materials secures SBTi validation
The Science-Based Targets Initiative (SBTi) has validated Heidelberg Materials' new 2030 CO2 reduction targets. The targets have a base year of 2020 and conform to a 1.5°C climate change framework. Per tonne of cementitious material, the producer is now committed to reducing its Scope 1 CO2 emissions by 24 per cent, its Scope 2 CO2 emissions by 65 per cent and its Scope 3 emissions by 25 per cent.
Images Source: Google Images