Rapid urbanisation, rise of smart cities and massive infrastructure development are on the cards for India, leading to an unprecedented rise in demand for cement, the manufacturing of which comes with high carbon emissions. The industry cannot march towards profitability without giving due consideration to the environment. ICR delves into different aspects of the production process, particularly the use of alternative fuels, in a bid to understand how companies can lower carbon emissions and make substantial contributions to the nation's efforts of achieving Net Zero target.
Environmental concerns have been rising over the period of time now. It has become one of the most talked about issues in the nation. According to the 2021 World Air Quality Report, India is home to 63 of the 100 most polluted cities. The study has also found that PM2.5 concentrations – tiny particles in the air that are 2.5 micrometres or smaller in length – in 48 per cent of the country's cities are more than 10 times higher than the 2021 WHO air quality guideline level.
Vehicular emissions, industrial waste, smoke from cooking, the construction sector, crop burning, and power generation are among the biggest sources of air pollution in India. The country's dependence on coal, oil, and gas due to rampant electrification makes it the world's third-largest polluter, contributing over 2.65 billion metric tonnes of carbon to the atmosphere every year.
The primary driver to global climatic change is carbon and Greenhouse Gas emission from various industries of the world. To save the planet from the harmful effects of this emission, the world collaboratively needs to take strides in the direction of achieving a Net Zero environment. To tackle the issue of carbon emission across the globe, it is important to understand where it is coming from. From industry to country, breaking down the problem into smaller sections is likely to bring a solution at large.
Cement is made from calcined lime and clay and serves to bind materials via chemical means. It can be hydraulic or non-hydraulic. The hydraulic type is sticky with water because of the chemical reaction of the dry powder with water. It is safer to use in water due to its solubility and hardening property. Hydraulic cements set in wet condition and protect the applied surface against chemical attacks. An example of this type of cement is the Portland cement. The non-hydraulic types (gypsum, lime and oxychloride) do not harden with water. They are therefore vulnerable to chemicals and are not reliable as the hydraulic types which are commonly used. The non-hydraulic cements are used in dry conditions for brick, mortar and stonework.
Concrete is the most consumed man-made material in existence. Cement, the key ingredient of concrete, also leaves a massive carbon footprint behind it. It contributes to emitting 8 per cent of carbon emission of the total world's emission. The cement industry in India is one of the eight core industries in the country. According to a report published by Statista in February 2022, the production of cement in the fiscal year 2022-23 is expected to increase by 28.3 per cent. While this is a definitive indication of growth of the industry in the country as a resultant of increased demand, leading to more infrastructure and urbanisation, it is also indicative of higher emission from the cement manufacturing process.
Cement is a key component in the development of the nation, as an industry and as a material used for building the infrastructure and promoting urbanisation. However, this poses an adverse effect to the environment in the form of emission of pollutants. The pollutants are in the form of gas, liquid and solid. Thus, it becomes important to understand the impact of this industry on the environment and what is required to control it.
The core pollutants from this industry are carbon oxides, nitrogen oxides, sulphur oxide and grey dust. These lead to poor air quality and impact the health of humans, animals and plantations around the manufacturing units. The wastes and emissions from the industry also lead to water pollution.
Environmental pollution is the addition of unwanted chemical or biological materials to the earth, thereby affecting the normality of the ecosystem or environment as a whole. So, pollutants from the cement industry lead to air pollution during combustion of raw materials forming clinkers or quarrying processes. The gaseous pollutant released, pollutes the air to impair the air quality. Water is polluted during the discharge of organic sludge or leakages, which come in contact with water bodies, hence killing plants and animals in waters. Environmental pollution from the cement industry, from the feeding to the refining processes, distorts the ecosystem. Hence, these processes need to be properly controlled and managed to minimise the emission of pollutants to the environment.
Types of Pollutants
A review paper by the Mechanical Engineering for Society and Industry, January 2022, in its study shares that the pollutants from the cement industry can be classified in terms of solid, liquid or gaseous, causing soil, water, air or noise pollution.
Solid pollutants include wastes from clinker production or materials that do not meet standards and are discarded. Some of the examples include, spoil rocks, fly ash or kiln ash, plastics, coke and metal scraps. Noise pollution in the cement industry is created from air flow and machineries used in the process of cement production. Noise from air flow is as a result of air at speed of 15 to 20 metre per second moving through chimneys, tubes or ducts. Noise from machinery comes from process equipment like fans, compressors, heaters, pumps, crushers, kilns etc. Though the cement industry rarely releases liquid pollutants, these are seen as effluents from the manufacturing process.
Gaseous pollutants include particulate matter, nitrogen oxides (NOX), sulphur oxides (SOX), carbon oxides (CO and CO2), volatile organic compounds (VOCs), dioxin and furan and metals with their compounds. Activities such as quarrying, hauling, crushing, grinding of raw material and clinker, fuel preparation, clinker grinding and cement packing in the cement manufacturing process result in the emission of particulate matter to the atmosphere. Particulate matter consists of fine particles that can remain suspended in the air which include dust, soot and liquid droplets. During calcination of limestone, CaCO3, carbon (IV) oxide is released with calcium oxide as a product. Burning of fuel in kilns leaves carbon (IV) oxide as a by-product. The carbon is emitted from the decarbonisation of raw materials and from combustion of fuels.
Other gaseous pollutants like Volatile organic compounds (VOCs) are obtained from partial combustion and organic matter in the raw materials for cement production. Nitrogen oxides are obtained when combustion flames from the rotary kilns react with the gases in the atmosphere. Thermal oxidation occurs between 1200oC to 1600oC. Sulphur oxides come as a result of burning of fuels which contain sulphur and oxidation of sulphur present in the raw materials. Sulphur in raw materials is oxidised to form SO2 and SO3 at the heating point between 370oC and 420oC in the kiln preheater. SO2 is formed by thermal decomposition of calcium sulphate in the clinker. SO3 is quickly decomposed to SO2 and O2.
These pollutants cause various harms to the environment. The particle matter reduces visibility of the air. Water bodies become contaminated when the matter in dust particles get washed in them. VOCs degrade the soil and groundwater. The release of carbon dioxide results in increased temperature, thus, disturbing the climatic patterns of the planet. The nitrogen oxides are acidic in nature and can cause harm to health if breathed in large volume or with prolonged exposure. The sulphur oxides cause acid rain when it reacts with water vapour and chemicals in the atmosphere in the presence of sunlight.
The combination of this reaction forms sulphuric acids which come in the form of rain to damage lives and properties.
This study concludes that proper control and management is needed to minimise the emission of pollutants to the environment. This can be achieved through the following:
The device that separates dusts as pollutants with a higher efficiency should be maintained to get a rather cleaner gas released to the atmosphere.
An environmental inspection body should investigate the cement industries to examine the number of pollutants emitted, the type of machinery used, and ways of waste disposal. This should be done to reduce the pollutants released and maintain high quality operations in the industry.
More research should be carried out to investigate the separation process in the cement industry. Separation processes like the gas-solid to give the right models for designing more separation equipment.
Dr Hitesh Sukhwal, Deputy General Manager – Environment, Udaipur Cement Works Limited (UCWL), says, "We are working in different ways for environmental aspects. If we talk about air pollution in operation, every section of the operational unit is well equipped with state-of-the-art technology-based air pollution control equipment (BagHouse and ESP) to mitigate the dust pollution beyond the compliance standard. We use high class standard PTFE glass fibre filter bags in our bag houses. UCWL has installed the DeNOx system (SNCR) for abatement of NOx pollution within norms. The company has installed a 6 MW capacity Waste Heat Recovery based power plant that utilises waste heat of kiln i.e., green and clean energy source. Also, installed a 14.6 MW capacity solar power system in the form of a renewable energy source."
"All material transfer points are equipped with a dust extraction system. Material is stored under a covered shed to avoid secondary fugitive dust emission sources. Finished product is being stored in silos. Water spraying system mounted with material handling point. Road vacuum sweeping machine deployed for housekeeping of paved area," he adds.
Conservation through Use of Alternatives
Fossil fuels such as coal, petroleum and natural gas provide most of the energy needs of the world today. Coal and natural gas are used in their natural forms, but petroleum and other fossil fuels such as shale and bituminous sands require distillation and refinement to give usable fuels. These fuels exist in any of the following forms: solid, liquid and gas.The finite nature of global fossil fuel resources, high prices and most importantly, their damaging effect on the environment underscore the need to develop alternative fuels. Alternative fuels here refer to fuels that can be used instead of conventional fuels such as coal, oil and natural gas.
Cement production is an energy-intensive process consuming thermal energy of the order of 3.3 GJ/tonne of clinker produced. Electrical energy consumption is about 90-120 kWh/tonne of cement. Historically, the primary fuel used in the cement industry is coal. A wide range of other fuels such as gas, oil, liquid waste materials, solid waste materials and petroleum coke have all been successfully used as sources of energy for firing cement-making kilns, either on their own or in various combinations.

As India is part of the Paris Agreement and has aligned itself with its goal of achieving Net Zero by 2070 as announced in the Glasgow Climate Summit, it is in the race to achieve carbon neutrality by the said deadline.
Thus, the industry has turned its focus on the use of alternative fuels and raw materials for the cement manufacturing process. This use of alternatives in the manufacturing process not only has significant ecological benefits of conserving non-renewable resources, the reduction of waste disposal requirements and reduction of emissions, but is also of an economic benefit for the industry.
Use of low-grade alternative fuels such as waste coal, tyres, sewage sludge, and biomass fuels (such as wood products, agricultural wastes, etc.) in precalciners is a viable option because combustion in a precalciner vessel takes place at a lower temperature. These alternatives are also cheaper economically and contribute towards a lower carbon emission rate. Similarly, use of industrial wastes, municipal wastes, and other wastes as fuel in the cement manufacturing process have multiple benefits. It supports the circular economy of the nation, helps reduce waste from the environment, prevents landfills and water body pollution and supports the profitability of the manufacturing process.
Ganesh W Jirkuntwar, Senior Executive Director & National Manufacturing Head, Dalmia Cement (Bharat), says, "By using environmentally friendly fuel and raw materials, we have managed to create an impact on our triple bottom line: social, environmental as well as financial performance.
A proper strategy for selection and adopting environment-friendly initiatives that act as fuel and raw materials is expected to significantly boost the organisation's profitability."
Large volumes of legacy municipal waste are available at various municipal dump sites, that can be converted to Refuse Derived Fuel (RDF) and can be used by Indian cement Industries. Cement industries are currently facing a tough time due to the steep rise in fuel prices. The usage of RDF and other alternative fuels will help the cement industry in optimising its fuel cost," he adds.
Technology for Carbon Reduction
The growth in housing and infrastructure in India is expected to grow in the coming years, with over 250 million people estimated to be added to its urban population in the next 20 years. This translates into a massive and sustained demand for building materials such as cement – an industrial sector with high carbon emissions. The Reserve Bank of India (RBI), in a recent report, has advocated technological intervention to address these carbon emissions from the cement industry, which in turn will help achieve India's Net Zero emission targets.
A recent bulletin by RBI mentions that India is aiming to reach half of its energy requirements from renewables and reduce the economy's carbon intensity by 45 per cent by 2030. The central bank authority of India on this account necessitates a policy relook across sectors, especially where carbon emission is high.
The RBI report noted that India's cement production is expected to reach 381 million tonnes by 2021-22 while the consumption may likely be around 379 million tonnes. It highlighted that a renewed focus on big infrastructure projects like the National Infrastructure Pipeline, low-cost housing (Pradhan Mantri Awas Yojana), and the government's push for the smart cities mission is likely to drive demand for the cement in future.
The India Energy Outlook 2021 suggests that even at a relatively modest assumed urbanisation rate, approximately 270 million people are still set to be added to India's urban population by 2040. This shall underpin a massive increase in total residential floor space from less than 20 billion square metres, at present, to more than 50 billion in 20 years and this would translate into demand for cement becoming more than double by 2040.
Given this future scenario, the RBI has recommended that there is a need to align India's economic goal with its climate commitments by implementing emerging green tech solutions. It explained that a significant amount of CO2 emissions in cement making result from calcination, while the rest comes from burning coal and other fossil fuels.
RBI notes that capturing the CO2 emissions before it enters the atmosphere and storing it away through reverse calcination is the most effective approach to decarbonise the cement industry. Reverse calcination could sequester up to five per cent of cement's emissions at present, which could be extended to 30 per cent with the improvement in technology. This process can be further enhanced by employing green energy instead of fossil fuels to perform the process of calcination.
India, along with the world, needs to fast-track the journey to zero-carbon. The energy used to heat the kilns that produce the clinker and the chemical processes that convert limestone into calcium oxide are the major causes of these emissions. However, the Indian cement sector has been at the forefront in responding to climate change.
Technologies like Waste Heat Recovery (WHR) power generation systems, reducing or ceasing the use of fossil fuels, using solar energy, as well as converting current fossil-fuel-based facilities into renewable biomass fuel-based units, are being used by various companies to reduce the emissions during cement production. As the need for energy is paramount in the cement industry, the solution to its emission issues lies in finding renewable electricity that can produce clean, safe, affordable, and infinite energy.
Jim O'Brien, CSR Consultant and Convenor of Global Aggregates Information Network (GAIN), says, "The extensive investment in waste heat recovery systems, plus the move to renewable energy, in particular through solar installations, all of which help to reduce Scope 2 CO2 emissions."
"Automation is clearly key to optimising all processes both within and beyond the cement plant, and the latter can help in reducing Scope 3 transport emissions of both incoming raw materials and outgoing products," he adds.
Transition to Net Zero
According to an article published by McKinsey & Company in April 2022, as the world will move towards a Net Zero scenario in 2050, capital spending on equipment and infrastructure with relatively low emissions intensity would average $6.5 trillion a year—more than two-thirds of the $9.2 trillion in annual capital spending during that time. During the Net Zero transition, energy systems of the world and its machinery will be re-engineered to utilise renewable fuels instead of fossil fuels.
McKinsey's analysis of the Network for Greening the Financial System (NGFS) Net Zero 2050 scenario suggests that the annual spending on low-emissions assets and the infrastructure to enable them would rise to about $3.5 trillion than today.
Innovation needs to be accelerated, not only to accommodate renewable fuels, but also to transport the energy produced by them from creator to user. In the long haul, larger sunny terrains must be able to send the produced solar energy to lesser sunny terrains for renewable energy consumption.
To boost the awareness about and usage of green cement, among the various global initiatives, the governments of the United Kingdom, India, Germany, the United Arab Emirates, and Canada, under the new Industrial Deep Decarbonisation Initiative (IDDI), announced a pledge with intentions to buy low-carbon steel and concrete from the heavy industries if they are made, in November 2021. They made their intentions clear at the UN Climate Change Conference in Glasgow, with specific interim targets by 2030 expected to be revealed at the next meeting of the Clean Energy Ministerial (CEM) by mid-2022. As the public procurement of steel and cement in these five countries represents 25 per cent to 40 per cent of the domestic market for such materials, this announcement is a huge step towards sustainability.
Manoj Rustagi, EVP – Sustainability & Innovation, Capex Projects, JSW Cement, was quoted in an interview in March 2022 that JSW Cement has a disruptive business model in the building materials space. Though they face resistance to selling innovative low-carbon products, JSW management is committed to promoting its sustainable product mix in the larger good for the country. The company is hopeful that in the near future public procurement shall embrace and encourage low carbon products and lead by example.
The need for cement is sure to increase in the coming years and decades. Technology and automation are paving the way for innovative methods of cement production. As this demand for cement manufacturing is increasing, it is of paramount importance that its impact on the environment is investigated and solutions are given for the same.
Carbon emission is one of the key factors identified that is causing harm to the environment. The solution to this emission lies in finding alternative solutions that can help produce safer, clear, greener and yet affordable cement for the future urbanisation and development of the nation. Across the globe and in India, companies are in the process of changing their manufacturing techniques to transition to clean energy and reduce their carbon footprint. The future also holds cement that supports zero carbon emission.
The protection of the environment and reduction of emission by the cement industry comes with its own set of challenges. However, every player of the Indian cement industry has taken up the mission to conserve and protect its nation's environment and make cement manufacturing a sustainable and eco-friendly process.
-Kanika Mathur
Cement industry sees record growth amid booming construction demand
Glimpses from the 13th Cement Expo in Hyderabad.
"There's no waste in India; everything is wealth," was the thought-provoking idea that came from Dr Mohapatra, DG, NCCBM, as he shared his views on 'Circular Economy and Sustainability' at the recently concluded 8th Indian Cement Review Conference. The questions he raised and the ideas he presented were enriched with his decades of experience of working on research, development and analysis of alternative raw materials and renewable fuel for the cement industry. He highlighted the struggles in manufacturing blended cement and the opportunities that are available for its use. Finally, he suggested ways to ensure that each manufacturing plant falls within the gamut of a circular economy.
On his part Dr Sriharsha Reddy, Director, IMT Hyderabad, elaborating on 'ESG – Green Financing: A new opportunity for the cement industry', brought to light a number of important issues pertaining to fund procurement through traditional methods and the challenges therein.
Highlighting his views on carbon capture and its benefits for the cement manufacturers, Saurabh Palsania, Executive Director and Group Commercial Head, Dalmia Cement (Bharat), underscored the need to implement innovative technology and most importantly a proper strategy, in order to revolutionise the efforts towards net zero emissions. "Carbon capture, utilisation and storage (CCUS) is an investment-intensive process that also requires a commitment of time and labour. Keeping all these factors in mind, cement companies need to chart out an effective strategy to incorporate CCUS into their eco systems, ensure purity of the captured carbon and channel it towards predetermined activities for its optimum utility," he said.

Pratap Padode, Founder & President, FIRST Construction Council, summarised the challenges faced by the Indian cement industry as well as the growth opportunities it presented for manufacturers in terms of technological innovation and capacity building. He supported his opinions with statistical findings and his in-depth knowledge about the Indian cement and construction industries.
Several discussions from the event highlighted several critical aspects of the cement industry.
ESG – Green Financing: A new opportunity for the cement industry
The cement industry has made progress in reducing energy consumption and power usage, but the challenge now lies in reducing carbon emissions. With breakthrough carbon capture technologies and solar calcination of limestone, the industry can work towards achieving zero CO2 emissions. However, the economic value of carbon capture needs to be explored, with government support through carbon labelling, trading, and green funds. Other solutions such as non-contact grinding and heat recovery from kilns can also be explored to bring emissions to zero. The industry can achieve sustainability and low carbon footprint with digital transformation and well-planned processes. To finance green initiatives, traditional lending institutions such as banks are now considering the economic value of eco-friendly practices. However, long-term loans remain a challenge, and other lending institutions such as venture capitalists and government grants need to be explored.
Demystifying digitalisation and maximising the value chain impact
Digitalisation is crucial in optimising all stages of cement production. Industry 4.0 has provided tools that help determine the desired product quality, which is vital in meeting customer demands. As the importance of ESG continues to grow, digitalisation can help improve processes and reduce environmental impact. Transparency is also key, and a cloud-based platform can facilitate this. Automation at the plant level is vital for both efficiency and safety. However, it is important to remember that profitability is also essential for sustainability. Therefore, implementing digital tools and automation must be done with a focus on achieving profitability without compromising on sustainability.
Innovative supply chain strategies in the cement industry
Innovative supply chain strategies are crucial for the cement industry to remain competitive, with logistics and transportation being at the forefront. Industry experts discussed that the key to cost efficiency lies in innovation in first and last mile connectivity. However, logistics should not be viewed as merely a commercial function, but rather as a technology function. By investing in technology, cement manufacturers can drive the supply chain in a much better way, enabling them to evaluate processes from a revenue angle rather than just cost.
Industry experts also agreed that logistics is the only differentiator a cement company can have today, rather than cost or quality. As such, it is essential for cement manufacturers to explore non-renewable sources of energy to address the energy demand for distribution. Automation is also considered a key element for future logistics solutions. With these innovative strategies in place, the cement industry can increase efficiency and sustainability, which in turn can positively impact the bottom line.
On his part, Gaurav Gautam, Head of Sales, Beumer Group, highlighted the innovations in material handling systems that the is undertaking in order to make the movement of finished products smoother along the supply chain. The company specialises in tailor-made intralogistics solutions that help maximise productivity of cement companies.
Truly, the 8th Indian Cement Review Conference brought the industry together in a informative discussion on thought-provoking ideas and suggestions. The presentation weremade by Jayesh Patil, Assistant Manager, Flow Aids, Martin Engineering; Nischal Basavaraj, Regional Head – South, Liugong India; Sasi M Kumar, Business Development Manager – Cement, ExxonMobil; and S Chakravarti, Managing Director, Ecodea Projects and Control.
The conference was held alongside the 13th Cement Expo and Indian Cement Review Awards 2023. Partners supporting the event included: Presenting Partner: ExxonMobil Lubricants; Gold Sponsor: JK Cement and PhillipCapital India; Silver Sponsor: LiuGong India; Associate Sponsor: Humboldt Wedag India; Presentation Partners: Martin Engineering Company India, Beumer India, and Ecodea Projects & Control; Logo Sponsor: Stotz Gears; and Exhibiting Partners: Toshniwal Industries; TIDC (Murugappa Group), and Ringfeder Power Transmission India.
Solutions to protect concrete against monsoon
Concrete patching compounds for repairing concrete window ledges.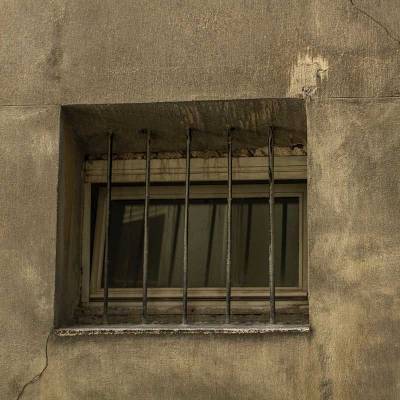 As the monsoon season rapidly approaches in India, the urgency to address potential damage to the commonly used building material – concrete –intensifies. Weathering and loading can cause cracks and deterioration, impacting both the structure's integrity and aesthetics and leading to water penetration and reinforcement corrosion. To ensure durability and prevent further damage, it is essential to promptly repair any concrete cracks.
Several structures face a common problem during monsoon season – holes created by water penetration or impact in concrete window sills. These not only affect the window's appearance and functionality but also pose a safety hazard. Fortunately, various concrete repair compounds are available in India to fill such holes and restore the window sill. Don't wait until it's too late –CW researches some of the concrete repair compounds that could help protect concrete structures from monsoon damage:
To read the full story, CLICK HERE
Heidelberg Materials secures SBTi validation
The Science-Based Targets Initiative (SBTi) has validated Heidelberg Materials' new 2030 CO2 reduction targets. The targets have a base year of 2020 and conform to a 1.5°C climate change framework. Per tonne of cementitious material, the producer is now committed to reducing its Scope 1 CO2 emissions by 24 per cent, its Scope 2 CO2 emissions by 65 per cent and its Scope 3 emissions by 25 per cent.
Images Source: Google Images