Project size is key to shift to bulk supplies
Anand Kumar Sharma, Logistics Head, JK Cement, brings to light the advantages of bulk distribution of cement and also focuses on the key changes that the industry is likely to witness such as innovations in types of cement and increasing role of e-commerce.
What is the volume of production in your cement plants and how much of it goes in bulk distribution?
Volume of cement production in FY22 is close to 12 million tonnes out of which approximately 8 per cent was part of bulk distribution.
Which is the most suitable mode of transport for carrying large quantities of cement and why?
Railways is the most suitable mode of transport for carrying large quantities of cement on longer lead destinations.
Railways have lower freight costs compared to road transport, especially when shipping high volumes.
With the continuous increase of diesel rates in India, road freights consist of almost 40 per cent of fuel cost which makes it costlier than rail freights
Railways have standardised transit schedules, which aren't hindered by traffic and weather.
Poor road infrastructure, vehicle movement restrictions on routes passing through villages and towns, add to delays and underutilisation of logistics assets, adding to cost increases which is not in case of railways.
Sea transport is the optimal mode of transportation and carries huge volumes of load. The transportation is economical compared to rail as well as road transport routes, which are comparatively congested but have very limited sources.
What are the various advantages attached to bulk distribution of cement?
The advantages attached to the bulk distribution of cement are as follows:
The loss on account of multiple handling and occasional bursting of bags is totally avoided.
Pilferage during transit and at the site is avoided
Dust emissions at railway yards, cement handling godowns, transportation by trucks and construction sites are now a major concern in cities. The resultant Suspended Particulate Matter (SPM) levels lead to crores of rupees being spent by the government towards health related issues. The use of bulk cement through modern bulk terminals and related equipment would significantly contribute to the reduction in pollution levels.
Plastic bags, which are currently the preferred mode of packing used in India, are not ideal as they are not environment friendly. Since these bags are non-biodegradable, it's not a viable option therefore, bulk transportation avoids such pollution.
Moreover, a major advantage of transporting bulk cement is the easy availability in large volumes and consistent quality.
Transportation of cement in bulk has been able to reduce the project implementation time and cost optimisation.
How does distribution or transportation of cement in bulk impact the end user cost of the product?
There are two aspects of cost impact on the end user in relation to transportation of cement in bulk:
Institutional sales: In the institutional segment, there are some benefits of bulk supplies to our customers. However, it requires storage infrastructure hence there's a cost factor. This cost would be set off by discounts/price negotiations on bulk supplies. In the case of bagged cement, apart from bag cost there would be handling cost, first at the time of delivery and other at the time of usage. So, this cost can be avoided by setting up bulk silos. However, project size is key to shift to bulk supplies.
Trade/IHB sales: With the current infrastructure (load size) it would be difficult to shift bag supplies to bulk. The IHB sector contributes 55 to 60 per cent of total cement demand and the lot size is also small. Average consumption quantity in this space is around 700 to 800 bags/site in a span of 4 to 5 months which is effectively one bulker load but the customer buys this quantity of cement in small lots – of 50 bags or less. So, it would not be feasible to shift a very big chunk of supplies to bulk.
Apart from this, the transportation cost of bulk supplies is much higher than bagged supplies for one very common reason – i.e. return load.
What are the major challenges or gaps faced by your organisation in the bulk distribution domain?
Major challenges faced by our organisation in the bulk distribution domain are as follows:
There is always a storage infrastructure challenge at bulk sites due to which silos are needed at customer sites, which leads to some cost implications. Moreover, it is feasible only in the case of long term projects/sites of at least two years of duration. Therefore, there is a need to explore infrastructure of movable silos to overcome this challenge but again this will involve a major cost impact.
Though over the period bulk demand for cement has increased but not to the extent where timely unloading of the fleets and vehicle rotation can be optimised. In bulk distribution vehicles often get detained at customer sites for multiple days due unforeseen circumstances like a vehicle breakdown at the site or rain etc.
Explain your organisation's distribution model.
How can a curated logistics system help in achieving the sustainability goals for the industry?
The curated logistics system would help in the following ways to achieve the sustainability goals for the cement industry.
Clean energy resources – Companies have to explore EVs and CNG/LNG vehicles more and more to reduce the carbon footprint.
Shift of mode of transport to rail/sea would help in achieving sustainability goal.
Government has to increase the carrying capacity of the fleet thereby resulting in lower fuel to carry higher volume.
Eco-driving education and tracking of drivers is another significant way to reduce fuel consumption. It also minimises the risk of possible damages to the driver.
Using tyre pressure sensors helps fuel consumption by up to 12 per cent at lower speeds, as well as extending the tyre's life.
What are the key changes the industry is likely to witness in the near future?
Key changes the industry is likely to witness in the near future are:
Increase in demand: Based on Kanvic's Cement Demand Projection Model developed specifically for Indian Cement Review Vision 2030 shows that cement demand in India will increase by 116 per cent by 2030 to 660 million metric tons (MMT) at a CAGR of 6.6 per cent.
Paper bags for cement: Cement manufacturers will switch to sustainable solutions and replacing conventional plastic bags with high shelf life paper bags. The use of paper bags for cement packaging enhances the aesthetic appeal and provides ease of printability. Paper bags for cement packaging will ensure product protection from moisture.
Increase of Ready Mix Concrete (RMC): RMC allows speedy construction through programmed delivery at the site and also reduces the labour cost. RMC comes with consistency in quality through accurate and computerised control of sand aggregates and water as per mix designs. Production of
RMC helps in minimising cement wastage due to bulk handling.
Shrinking IHB sector: With rapid urbanisation and infrastructure developments in urban areas, it is predicted that the IHB sector will shrink and large builder/commercial infrastructure will increase
Increase of new types of cements: Limestone Calcined Clay Cement (LC3) a new environment-friendly additive for concrete that makes it easier to produce high-performance concrete at a lower cost. This cement has shown that it can reduce as much as 30 per cent CO2 emissions and 20 per cent energy consumption in cement production. Still, the performance of the concrete produced using this cement exceeds those using cement commercially available today in most aspects.
Cement in e-commerce: India's e-commerce industry is expected to grow by 84 per cent by 2024. E-commerce platforms offer customers an array of cement brands to choose from at the best competitive price by removing middle men cost. There are a few players who have already forayed into the online procurement of cement via e-commerce platforms in the last one or two years
-Kanika Mathur
Cement industry sees record growth amid booming construction demand
Glimpses from the 13th Cement Expo in Hyderabad.
"There's no waste in India; everything is wealth," was the thought-provoking idea that came from Dr Mohapatra, DG, NCCBM, as he shared his views on 'Circular Economy and Sustainability' at the recently concluded 8th Indian Cement Review Conference. The questions he raised and the ideas he presented were enriched with his decades of experience of working on research, development and analysis of alternative raw materials and renewable fuel for the cement industry. He highlighted the struggles in manufacturing blended cement and the opportunities that are available for its use. Finally, he suggested ways to ensure that each manufacturing plant falls within the gamut of a circular economy.
On his part Dr Sriharsha Reddy, Director, IMT Hyderabad, elaborating on 'ESG – Green Financing: A new opportunity for the cement industry', brought to light a number of important issues pertaining to fund procurement through traditional methods and the challenges therein.
Highlighting his views on carbon capture and its benefits for the cement manufacturers, Saurabh Palsania, Executive Director and Group Commercial Head, Dalmia Cement (Bharat), underscored the need to implement innovative technology and most importantly a proper strategy, in order to revolutionise the efforts towards net zero emissions. "Carbon capture, utilisation and storage (CCUS) is an investment-intensive process that also requires a commitment of time and labour. Keeping all these factors in mind, cement companies need to chart out an effective strategy to incorporate CCUS into their eco systems, ensure purity of the captured carbon and channel it towards predetermined activities for its optimum utility," he said.

Pratap Padode, Founder & President, FIRST Construction Council, summarised the challenges faced by the Indian cement industry as well as the growth opportunities it presented for manufacturers in terms of technological innovation and capacity building. He supported his opinions with statistical findings and his in-depth knowledge about the Indian cement and construction industries.
Several discussions from the event highlighted several critical aspects of the cement industry.
ESG – Green Financing: A new opportunity for the cement industry
The cement industry has made progress in reducing energy consumption and power usage, but the challenge now lies in reducing carbon emissions. With breakthrough carbon capture technologies and solar calcination of limestone, the industry can work towards achieving zero CO2 emissions. However, the economic value of carbon capture needs to be explored, with government support through carbon labelling, trading, and green funds. Other solutions such as non-contact grinding and heat recovery from kilns can also be explored to bring emissions to zero. The industry can achieve sustainability and low carbon footprint with digital transformation and well-planned processes. To finance green initiatives, traditional lending institutions such as banks are now considering the economic value of eco-friendly practices. However, long-term loans remain a challenge, and other lending institutions such as venture capitalists and government grants need to be explored.
Demystifying digitalisation and maximising the value chain impact
Digitalisation is crucial in optimising all stages of cement production. Industry 4.0 has provided tools that help determine the desired product quality, which is vital in meeting customer demands. As the importance of ESG continues to grow, digitalisation can help improve processes and reduce environmental impact. Transparency is also key, and a cloud-based platform can facilitate this. Automation at the plant level is vital for both efficiency and safety. However, it is important to remember that profitability is also essential for sustainability. Therefore, implementing digital tools and automation must be done with a focus on achieving profitability without compromising on sustainability.
Innovative supply chain strategies in the cement industry
Innovative supply chain strategies are crucial for the cement industry to remain competitive, with logistics and transportation being at the forefront. Industry experts discussed that the key to cost efficiency lies in innovation in first and last mile connectivity. However, logistics should not be viewed as merely a commercial function, but rather as a technology function. By investing in technology, cement manufacturers can drive the supply chain in a much better way, enabling them to evaluate processes from a revenue angle rather than just cost.
Industry experts also agreed that logistics is the only differentiator a cement company can have today, rather than cost or quality. As such, it is essential for cement manufacturers to explore non-renewable sources of energy to address the energy demand for distribution. Automation is also considered a key element for future logistics solutions. With these innovative strategies in place, the cement industry can increase efficiency and sustainability, which in turn can positively impact the bottom line.
On his part, Gaurav Gautam, Head of Sales, Beumer Group, highlighted the innovations in material handling systems that the is undertaking in order to make the movement of finished products smoother along the supply chain. The company specialises in tailor-made intralogistics solutions that help maximise productivity of cement companies.
Truly, the 8th Indian Cement Review Conference brought the industry together in a informative discussion on thought-provoking ideas and suggestions. The presentation weremade by Jayesh Patil, Assistant Manager, Flow Aids, Martin Engineering; Nischal Basavaraj, Regional Head – South, Liugong India; Sasi M Kumar, Business Development Manager – Cement, ExxonMobil; and S Chakravarti, Managing Director, Ecodea Projects and Control.
The conference was held alongside the 13th Cement Expo and Indian Cement Review Awards 2023. Partners supporting the event included: Presenting Partner: ExxonMobil Lubricants; Gold Sponsor: JK Cement and PhillipCapital India; Silver Sponsor: LiuGong India; Associate Sponsor: Humboldt Wedag India; Presentation Partners: Martin Engineering Company India, Beumer India, and Ecodea Projects & Control; Logo Sponsor: Stotz Gears; and Exhibiting Partners: Toshniwal Industries; TIDC (Murugappa Group), and Ringfeder Power Transmission India.
Solutions to protect concrete against monsoon
Concrete patching compounds for repairing concrete window ledges.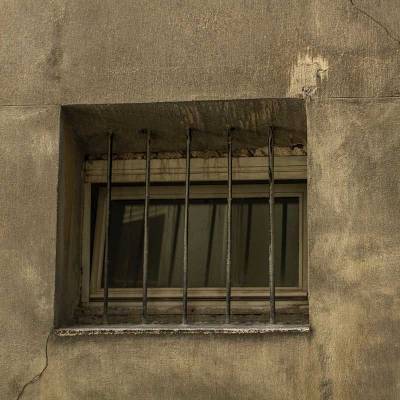 As the monsoon season rapidly approaches in India, the urgency to address potential damage to the commonly used building material – concrete –intensifies. Weathering and loading can cause cracks and deterioration, impacting both the structure's integrity and aesthetics and leading to water penetration and reinforcement corrosion. To ensure durability and prevent further damage, it is essential to promptly repair any concrete cracks.
Several structures face a common problem during monsoon season – holes created by water penetration or impact in concrete window sills. These not only affect the window's appearance and functionality but also pose a safety hazard. Fortunately, various concrete repair compounds are available in India to fill such holes and restore the window sill. Don't wait until it's too late –CW researches some of the concrete repair compounds that could help protect concrete structures from monsoon damage:
To read the full story, CLICK HERE
Heidelberg Materials secures SBTi validation
The Science-Based Targets Initiative (SBTi) has validated Heidelberg Materials' new 2030 CO2 reduction targets. The targets have a base year of 2020 and conform to a 1.5°C climate change framework. Per tonne of cementitious material, the producer is now committed to reducing its Scope 1 CO2 emissions by 24 per cent, its Scope 2 CO2 emissions by 65 per cent and its Scope 3 emissions by 25 per cent.
Images Source: Google Images