Waste Heat Utilisation is now a proven technology
Sanjay Kumar Khandelwal, Head – Power Plants, JK Cement, shares details about the working of waste heat recovery systems (WHRS) and its benefits, while elaborating on the efforts undertaken by his company to become energy-efficient.
What are the alternative or renewable sources of energy used by your organisation for the process of cement manufacturing?
At JK Cement, we are at the forefront of our sustainability journey. To achieve our clean energy targets, the alternative renewable energy sources used by our organisation are solar plants, wind energy, hydel energy, biomass and waste heat recovery systems (WHRS). The use of alternative fuels and raw material (AFR) to substitute fossil fuels has also been initiated.
We have installed WHRS with all the kilns except one kiln which we are planning to install in FY 22-23. In FY21 our Green Power Mix was 25 per cent and we are working to increase it to 75 per cent by FY 2030.
We started our AFR journey in FY 2013-14 with a very small quantity and now we have achieved a TSR of 6.5 per cent in FY 2020-21. We are proud to share that we have achieved a TSR of 20 per cent at one of our plants. To achieve the TSR target of 35 per cent we have made huge investments for installation of shredder, covered storage shed and feeding arrangement for both solid and liquid waste, refuse derived fuel (RDF), plastic waste etc. Further, to overcome the operational challenges we are installing chlorine bypass, an outside burning system and more shredders are also in the pipeline. For the supply side, we have recently signed a MoU with PRESPL for the supply of biofuel and biomass to achieve the proposed TSR target of 35 per cent
When did your organisation install the WHRS in cement plants and what were the key considerations taken into account while doing the same?
The first WHRS with a capacity of 13.2 MW was commissioned in 2008 at JK Cement Works, Nimbahera. Recently in our plant at Mangrol, we upgraded the capacity to 29.1 MW from 10 MW after the installation of Kiln-3. Our objective was to generate power without any additional fuels, maximise utilisation of waste heat generated from kiln operations, minimise heat losses into the environment and finally minimise water consumption.
What was the energy consumption of the plant prior to the system and how has that changed post installation?
Installation of WHRS plays a major role in not only reducing the overall energy consumption cost but also the requirement of other available non-renewable energy resources. This has resulted in minimising the Grid and CPP as a result of implementing WHRS to meet our energy requirements. Apart from that, regular monitoring of WHRS parameters and process optimisation is being done on a regular basis to recuperate maximum heat from the system so as to generate maximum power and to keep the WHRS system efficient.
How does the process of waste heat recovery work? What is the technology used by your organisation for its functionality and monitoring?
WHRS works on the thermal Rankine Cycle concept. Steam (hot gases) emitted from the preheater exit as well as clinker cooler from the Kiln operations, enters into the WHRS system. The steam then passes through the turbine to further the power generation process.
In order to ensure that our power generation is as efficient as possible, we have adopted the best operating and maintenance practices. This includes operating from a central control room using a state-of-the-art PLC-based operating system while keeping manual intervention to a minimum. We also compare the actual results with the design and the best data on a daily basis, making any adjustments necessary in real-time besides conducting regular system audits to ensure the efficiency of our WHRS.
On an average, energy cost is around 40 per cent of the production cost for cement manufacturing. What is the impact of the waste heat recovery system on the energy cost of the cement plant?
WHRS utilises hot gases emitted both from preheater as well as clinker cooler to generate power without the usage of any additional fuel. In other words, we are able to generate power without utilising any fossil fuels; which not only reduces overall carbon footprints but also restricts hot gases from entering into the atmosphere. This system results in reducing the overall cost of production by reducing overall power consumption cost followed by a reduction in cost through optimum power mix (maximum usage of WHRS and renewable power sources and least usage of grid and CPP power) through effective power management.
The WHRS is a major contributor towards reducing the carbon footprint. Tell us about its impact and support in achieving the decarbonising goals of the cement industry.
WHRS utilises hot gases emitted both from preheater as well as clinker cooler to generate power without the usage of any additional fuel. In other words, we are able to generate power without utilising any fossil fuels; which not only reduces the overall carbon footprint but also restricts hot gases from entering into the atmosphere.
This system results in reducing the overall cost of production by reducing our power consumption cost followed by a reduction in cost through optimum power mix and through effective power management.
What other technological or automation advancements can contribute towards making the process of cement manufacturing energy optimised?
To name a few: VFD installation, PID-based automation, low DP control valve installation, high energy efficient fans, high efficient motors, PF improvement system, cross country belt conveyors for material conveying, installation of horizontal roller press (HRP) mills with lower specific energy consumption, high efficiency cooler, lower pressure drop preheater, high efficiency latest motors, mechanical conveying in place of pneumatic conveying, replacement of reciprocating compressors with screw compressors, automation of compressed air pressure as per requirement with installation of controller, adopting drip irrigations to conserve water, regular audits etc, can all go a long way in improving and optimising cement manufacturing process.     
Are there any specific researches taken in the direction of finding more alternative sources of energy that have a lower impact on the environment?
At a global level, to extract heat at a low temperature range, Organic Rankine Cycle based power generation, Vapour Absorption Machine, water heating and the use of CPP are some of the latest developments, which contribute a lot in reducing the carbon footprint. However, this requires very high capital investments.
The use of green hydrogen as an alternative fuel, electrification of clinkering process, use of concentrated solar energy for producing clinker are the fields that can be explored that has the potential to lower environmental impact
How do you foresee the future of energy consumption in the cement manufacturing process and its impact on the end product cost?
World energy demand is expected to increase by 35 per cent by 2030 as developing nations have to modernise and expand their economic output. This creates a near impossible scenario for secure, low carbon energy supplies to keep pace with this demand. So, the need of the hour is to be 3 times more energy efficient!
In today's scenario, the cement industry is becoming more and more energy efficient not only through its process optimisation but also by adopting newer technologies. Waste Heat Utilisation is now a proven technology and has become an integral part of the cement manufacturing process. AFR is another viable option that has the potential to reduce the consumption of fossil fuels. This can not only help in reducing carbon footprint but also improve cost economics besides reducing environmental impact. Other industry wastes like slag, red-mud, zinc waste etc. and hazardous wastes along with biomass are also being used.
Chemical gypsum and similar alternative raw materials are also being used in the cement process. This has not only made the manufacturing process energy efficient but has also optimised the end product cost. However, other factors like increasing fuel and raw materials cost, manpower, overheads, logistics and mining cost etc. are major concerns that can increase the end-product cost, therefore, nullifying the effect of optimisation and energy efficiency.
With a strong focus on AFR usage, the challenge that we face is in terms of its availability, utilisation, economic and technical feasibility. This also requires creating an ecosystem that supports its adoption. Therefore, regulatory authorities need to come forward and help take this to the level that has been achieved by developed countries.
-Kanika Mathur
Cement industry sees record growth amid booming construction demand
Glimpses from the 13th Cement Expo in Hyderabad.
"There's no waste in India; everything is wealth," was the thought-provoking idea that came from Dr Mohapatra, DG, NCCBM, as he shared his views on 'Circular Economy and Sustainability' at the recently concluded 8th Indian Cement Review Conference. The questions he raised and the ideas he presented were enriched with his decades of experience of working on research, development and analysis of alternative raw materials and renewable fuel for the cement industry. He highlighted the struggles in manufacturing blended cement and the opportunities that are available for its use. Finally, he suggested ways to ensure that each manufacturing plant falls within the gamut of a circular economy.
On his part Dr Sriharsha Reddy, Director, IMT Hyderabad, elaborating on 'ESG – Green Financing: A new opportunity for the cement industry', brought to light a number of important issues pertaining to fund procurement through traditional methods and the challenges therein.
Highlighting his views on carbon capture and its benefits for the cement manufacturers, Saurabh Palsania, Executive Director and Group Commercial Head, Dalmia Cement (Bharat), underscored the need to implement innovative technology and most importantly a proper strategy, in order to revolutionise the efforts towards net zero emissions. "Carbon capture, utilisation and storage (CCUS) is an investment-intensive process that also requires a commitment of time and labour. Keeping all these factors in mind, cement companies need to chart out an effective strategy to incorporate CCUS into their eco systems, ensure purity of the captured carbon and channel it towards predetermined activities for its optimum utility," he said.

Pratap Padode, Founder & President, FIRST Construction Council, summarised the challenges faced by the Indian cement industry as well as the growth opportunities it presented for manufacturers in terms of technological innovation and capacity building. He supported his opinions with statistical findings and his in-depth knowledge about the Indian cement and construction industries.
Several discussions from the event highlighted several critical aspects of the cement industry.
ESG – Green Financing: A new opportunity for the cement industry
The cement industry has made progress in reducing energy consumption and power usage, but the challenge now lies in reducing carbon emissions. With breakthrough carbon capture technologies and solar calcination of limestone, the industry can work towards achieving zero CO2 emissions. However, the economic value of carbon capture needs to be explored, with government support through carbon labelling, trading, and green funds. Other solutions such as non-contact grinding and heat recovery from kilns can also be explored to bring emissions to zero. The industry can achieve sustainability and low carbon footprint with digital transformation and well-planned processes. To finance green initiatives, traditional lending institutions such as banks are now considering the economic value of eco-friendly practices. However, long-term loans remain a challenge, and other lending institutions such as venture capitalists and government grants need to be explored.
Demystifying digitalisation and maximising the value chain impact
Digitalisation is crucial in optimising all stages of cement production. Industry 4.0 has provided tools that help determine the desired product quality, which is vital in meeting customer demands. As the importance of ESG continues to grow, digitalisation can help improve processes and reduce environmental impact. Transparency is also key, and a cloud-based platform can facilitate this. Automation at the plant level is vital for both efficiency and safety. However, it is important to remember that profitability is also essential for sustainability. Therefore, implementing digital tools and automation must be done with a focus on achieving profitability without compromising on sustainability.
Innovative supply chain strategies in the cement industry
Innovative supply chain strategies are crucial for the cement industry to remain competitive, with logistics and transportation being at the forefront. Industry experts discussed that the key to cost efficiency lies in innovation in first and last mile connectivity. However, logistics should not be viewed as merely a commercial function, but rather as a technology function. By investing in technology, cement manufacturers can drive the supply chain in a much better way, enabling them to evaluate processes from a revenue angle rather than just cost.
Industry experts also agreed that logistics is the only differentiator a cement company can have today, rather than cost or quality. As such, it is essential for cement manufacturers to explore non-renewable sources of energy to address the energy demand for distribution. Automation is also considered a key element for future logistics solutions. With these innovative strategies in place, the cement industry can increase efficiency and sustainability, which in turn can positively impact the bottom line.
On his part, Gaurav Gautam, Head of Sales, Beumer Group, highlighted the innovations in material handling systems that the is undertaking in order to make the movement of finished products smoother along the supply chain. The company specialises in tailor-made intralogistics solutions that help maximise productivity of cement companies.
Truly, the 8th Indian Cement Review Conference brought the industry together in a informative discussion on thought-provoking ideas and suggestions. The presentation weremade by Jayesh Patil, Assistant Manager, Flow Aids, Martin Engineering; Nischal Basavaraj, Regional Head – South, Liugong India; Sasi M Kumar, Business Development Manager – Cement, ExxonMobil; and S Chakravarti, Managing Director, Ecodea Projects and Control.
The conference was held alongside the 13th Cement Expo and Indian Cement Review Awards 2023. Partners supporting the event included: Presenting Partner: ExxonMobil Lubricants; Gold Sponsor: JK Cement and PhillipCapital India; Silver Sponsor: LiuGong India; Associate Sponsor: Humboldt Wedag India; Presentation Partners: Martin Engineering Company India, Beumer India, and Ecodea Projects & Control; Logo Sponsor: Stotz Gears; and Exhibiting Partners: Toshniwal Industries; TIDC (Murugappa Group), and Ringfeder Power Transmission India.
Solutions to protect concrete against monsoon
Concrete patching compounds for repairing concrete window ledges.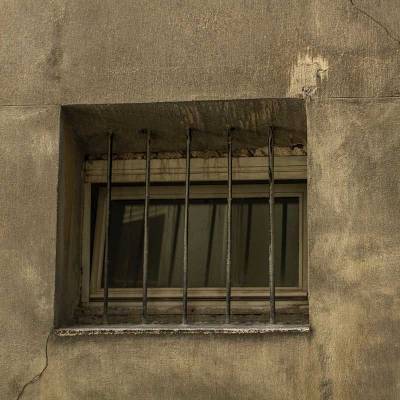 As the monsoon season rapidly approaches in India, the urgency to address potential damage to the commonly used building material – concrete –intensifies. Weathering and loading can cause cracks and deterioration, impacting both the structure's integrity and aesthetics and leading to water penetration and reinforcement corrosion. To ensure durability and prevent further damage, it is essential to promptly repair any concrete cracks.
Several structures face a common problem during monsoon season – holes created by water penetration or impact in concrete window sills. These not only affect the window's appearance and functionality but also pose a safety hazard. Fortunately, various concrete repair compounds are available in India to fill such holes and restore the window sill. Don't wait until it's too late –CW researches some of the concrete repair compounds that could help protect concrete structures from monsoon damage:
To read the full story, CLICK HERE
Heidelberg Materials secures SBTi validation
The Science-Based Targets Initiative (SBTi) has validated Heidelberg Materials' new 2030 CO2 reduction targets. The targets have a base year of 2020 and conform to a 1.5°C climate change framework. Per tonne of cementitious material, the producer is now committed to reducing its Scope 1 CO2 emissions by 24 per cent, its Scope 2 CO2 emissions by 65 per cent and its Scope 3 emissions by 25 per cent.
Images Source: Google Images