Navigating the Water Crisis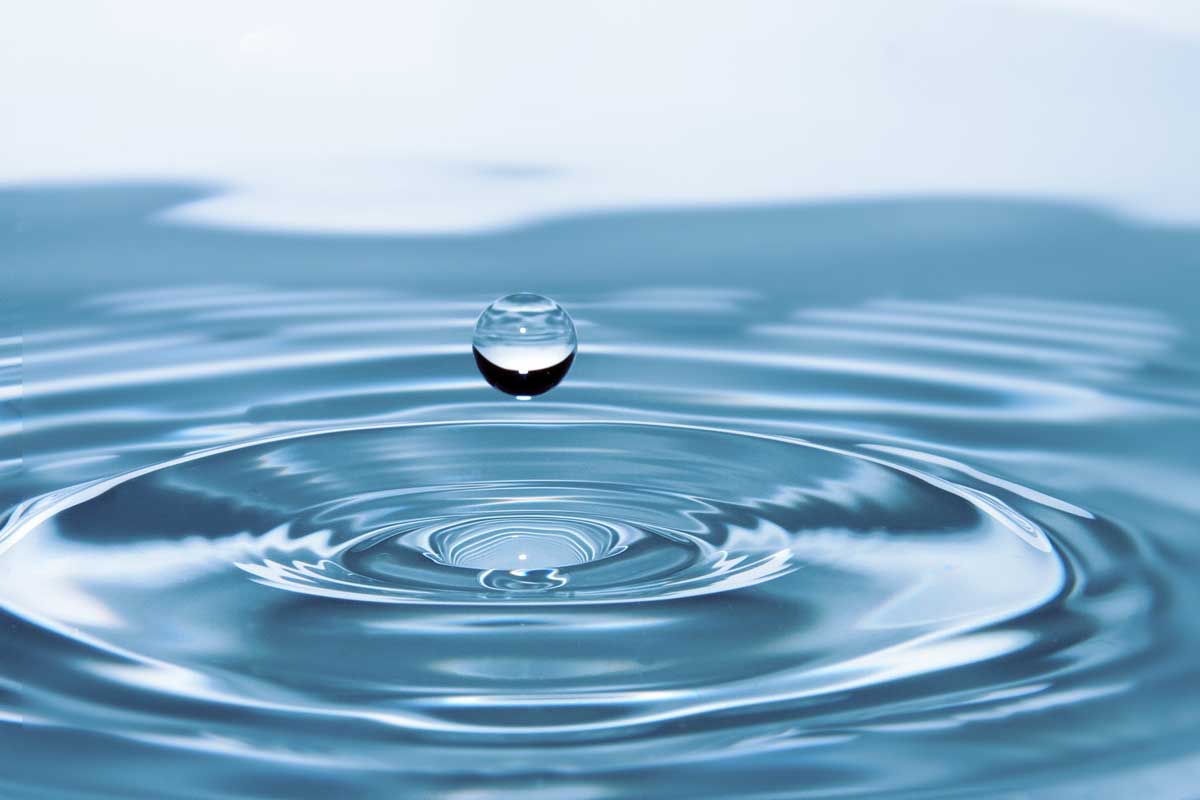 Water is one of the most precious resources on Earth and is critical for the survival of all living things. Although the planet has enormous water both on the surface and in the ground, accessible freshwater is minuscule. For India in particular, water is a crucial resource. Our planet is the only known one in the universe that has water and life. Even though 70 per cent of the planet is covered with water, only one per cent is easily accessible. Given that all life forms are dependent on water; its importance cannot be understated for domestic and agricultural use. In addition, water is used to produce power and in multiple processes in multiple industries.
India's Water Crisis
The ongoing water crisis in India affects nearly hundreds of millions of people each year. A recent report by the National Institute for Transforming India found that most states scored below 50 per cent on the index. If current trends continue, in 20 years an estimated 60 per cent of all India's aquifers will be at critical or over-exploited levels. India could experience a drop of 6 per cent in its GDP due to water scarcity alone.
Globally, providing clean drinking water is becoming a bigger challenge with population growth. To avert this challenge, the Government of India launched the Jal Jeevan Mission (JJM) in August 2019 to provide safe drinking water to all rural households by 2024. JJM focuses on 1592 water-stressed blocks in 256 districts. The programme will also implement source sustainability measures as mandatory.
Growing Urbanisation and the Cement Market
The Indian Cement Market was valued at US$ 26023.83 million in 2022 and is anticipated to project robust growth in the forecast period with a CAGR of 8.98 per cent, owing to a rapidly increasing mega infrastructure projects, rise in renovation and construction activities says the India Cement Market Report 2022, published by Research and Markets, November 2022.
The report further adds that an estimated 270 million people will be added to India's urban population between now and 2040. Even with such rapid urbanisation on a massive scale, the proportion of India's population living in cities is anticipated to be less than 50 per cent by 2040. Most of the structures that will exist in India in 2040 have yet to be constructed.
Water Footprint Assessment Study of Cement Plants, a study by NCCBM, has suggested that the installed capacity of cement production is expected to reach 693 million tonnes by 2025 and 1565 tonnes by 2050. The average water consumption in the cement industry, including mining activity, process, dust suppression, green belt development, captive power plant, domestic and colony comes out to be 0.5 kl/tonne. The water requirement for the Indian cement industry is expected to reach 346.64 million m3 by the year 2025 and 782.77 million m3 by the year 2050.
The cement sector is growing to meet the urbanisation and infrastructural demands, globally and in India as well. As the second largest cement producer in the world, it becomes important to understand the magnitude of responsibility of these organisations towards the environment and the generations to come. Leading players in the industry are making a continuous effort to reduce the consumption of water and create more than they use, thus becoming water positive. Thus, the cement sector is moving towards a greener tomorrow, so that the future generations, too, can enjoy water in its purest form and can have this basic necessity of their life met with ease.
Heidelberg Materials secures SBTi validation
The Science-Based Targets Initiative (SBTi) has validated Heidelberg Materials' new 2030 CO2 reduction targets. The targets have a base year of 2020 and conform to a 1.5°C climate change framework. Per tonne of cementitious material, the producer is now committed to reducing its Scope 1 CO2 emissions by 24 per cent, its Scope 2 CO2 emissions by 65 per cent and its Scope 3 emissions by 25 per cent.
Images Source: Google Images
Awards for Lafarge Africa
Lafarge Africa has won different awards for its contributions and achievements in sustainability and environmental performance as well as its commitment towards gender inclusion and diversity in the workplace in 2022. These are: the Award for Sustainability Reporting at the 2022 NGX Made of Africa Awards; the Eco-friendly Cement Manufacturing Company of the Year Award at the Environmental Sustainability Conference, Expo, and Awards 2022 (ECOSEA); Environmental Sustainability Professional of the Year for Titilope Oguntuge, the company's head for Sustainability & Corporate Branding, also at ECOSEA 2022 and; Most Outstanding Company in Gender Inclusion' (Extractive Industry) at the Women in Marketing Communications Award (WIMCA) 2022.
Images Source: Google Images
Etex joins the First Movers Coalition
Etex has joined the First Movers Coalition to help reduce carbon emissions related to cement production. The coalition seeks to explore options to reduce the carbon footprint of cement used in the building and construction industry by as much as 80 per cent compared to the 2021 US emissions baseline. Etex wants to contribute to worldwide advanced research and development developments in the field of cement. Once developed, Etex and other players will help the new technologies gain ground by buying at least 10 per cent near-zero cement per year of their total cement volume by 2030. The plan follows Etex's 2030 decarbonisation target to reduce greenhouse gas emissions (intensity of scopes 1 and 2) by 35 per cent compared to 2018. Etex is a light building materials manufacturer with products such as gypsum wallboard, insulation, building systems, cladding and fibre cement boards.
Image Source: Google Images