Automation and technology play a considerable role in our industry
Nitesh Sharma, Managing Director, Shri Maa Group, gives us a lowdown on the process of making bags for cement, the technology involved in the process, efforts towards sustainability and the important role packaging plays in cement storage and transportation.
Tell us about the variety of bags manufactured by your organisation to cater to the cement industry?
We manufacture all kinds of bags used suitable for packaging cement in India and globally. Our product range is as listed below:
PP stitched valve bags
Laminated PP stitched valve bags
Laminated PP Block Bottom bags
Laminated PP Block Bottom BOPP bags
Laminated PP Block Bottom BOPP bags with Liner
FIBC BULK bags
What is the material and capacity of these bags manufactured by you?
The materials used by our organisation to make cement packaging are polypropylene raffia grade, polypropylene lamination grade, polypropylene multifilament yarn and high resistance corona treated ink.
These bags hold the capacity to pack up to 50 kg cement. Our production capacity allows us to manufacture 400 million bags per annum.
How do you incorporate sustainability in cement packaging manufacturing?
Yes, we do incorporate sustainability for cement packaging in our manufacturing process in the following manner:
For all the products manufactured in our facilities, we use single family plastic raw materials, above 300 microns, which makes our product easily recyclable and reusable.
The waste incurred during the manufacturing process, i.e., post industry wastage is recycled and used in different plastic product applications. Thus, we are a zero plastic waste company.
Tell us about the role of automation and technology in your manufacturing process?
Yes, automation and technology play a considerable role in our industry. Earlier bag stitching used to be done manually, which involved a lot of work like making valves, folding of bags and thereafter stitching, which always resulted in a lot of variation in sizes. That used to result in a lot of bags being rejected while cement packaging.
With automation, high speed bag converting machines can make bags up to 140 bags per minute with full accuracy. Due to this accuracy level, no bags get rejected for its size or dimension fault.
These new machines also allow us to work at a higher speed and improve productivity with a high output of bags, thus, meeting the industry demands timely. Automation and technology help us save cost, improve productivity and efficiency by incorporating high outputs with least amount variance.
What alternative materials are being used for packagingof cement that support the environment?
The only alternative to PP bags is paper bags, which is not at all sustainable, looking at the volume in which bags are required in the Indian cement industry. Moreover, paper bags have a much higher carbon footprint as compared to PP bags. The cost of paper bags is also higher as compared to PP bags. Cement makers are hardly using paper bags for packaging of cement for these reasons and PP bags are the only ones that are used.
Cement bags are exposed to harsh environments. How equipped is your product to prevent cement wastage?
Bags made of polypropylene can easily sustain harsh environments. Usually, we do not need to add any additives to retain the properties of the bags as in a normal case, cement is consumed within one to two months after it is produced and packed. But if there is a need to have longevity, we can add certain additives to the master batch to retain the properties of the bag. These additives allow the bags to sustain harsh conditions and environments, if exposed, for up to a year.
What are the key challenges in providing packaging material for cement?
We manufacture and supply a large volume of bags to the cement industry. Each batch of the bag that goes out to the customer requires and goes through internal quality checks before it is supplied for the filling and packaging of cement.
Even though we have incorporated automation in our systems, a lot of manpower is required to make bags for the cement industry making our job labour intensive. The challenge is to acquire and retain this high skilled labour in large numbers in our industry.
Tell us about some innovations in packaging in the pipeline that the cement industry can look forward to.
There have been a lot of innovations going on in cement bags in the last couple of years. We are working on making these bags more sustainable in terms of environmental issues. We were the first to develop high quality low weight bags in India and with our technology partner ExxonMobil we launched these bags with Nuvoco Vista Corp Ltd., who are one of the leading manufacturers of cement. Nuvoco supported us in launching these bags and thus, we could reduce the bag weight by almost 20 per cent with better quality results.
These bags have been available in the market for the last couple of years and are performing very well. By reducing the weight of the bags, we could achieve the following:
Reduce the cost of the bags
Use less plastics
With a similar quantity of raw materials, we can make 20 per cent more bags
These bags are made with such additives that it can sustain an even much harsher environment and for a longer period.
After recycling, quality of the RP granules is much better than the existing high weight bags
Further, we are working on some technologies where we can wash, clean and de-ink the bags post consumer use and recycle them to very high standard reprocessed granules, which can again be used up to a considerable percentage in manufacturing of the bags. This will reduce waste to a large extent and help us reduce costs as well, thus, benefiting the environment and the industry.
-Kanika Mathur
Cement industry sees record growth amid booming construction demand
Glimpses from the 13th Cement Expo in Hyderabad.
"There's no waste in India; everything is wealth," was the thought-provoking idea that came from Dr Mohapatra, DG, NCCBM, as he shared his views on 'Circular Economy and Sustainability' at the recently concluded 8th Indian Cement Review Conference. The questions he raised and the ideas he presented were enriched with his decades of experience of working on research, development and analysis of alternative raw materials and renewable fuel for the cement industry. He highlighted the struggles in manufacturing blended cement and the opportunities that are available for its use. Finally, he suggested ways to ensure that each manufacturing plant falls within the gamut of a circular economy.
On his part Dr Sriharsha Reddy, Director, IMT Hyderabad, elaborating on 'ESG – Green Financing: A new opportunity for the cement industry', brought to light a number of important issues pertaining to fund procurement through traditional methods and the challenges therein.
Highlighting his views on carbon capture and its benefits for the cement manufacturers, Saurabh Palsania, Executive Director and Group Commercial Head, Dalmia Cement (Bharat), underscored the need to implement innovative technology and most importantly a proper strategy, in order to revolutionise the efforts towards net zero emissions. "Carbon capture, utilisation and storage (CCUS) is an investment-intensive process that also requires a commitment of time and labour. Keeping all these factors in mind, cement companies need to chart out an effective strategy to incorporate CCUS into their eco systems, ensure purity of the captured carbon and channel it towards predetermined activities for its optimum utility," he said.

Pratap Padode, Founder & President, FIRST Construction Council, summarised the challenges faced by the Indian cement industry as well as the growth opportunities it presented for manufacturers in terms of technological innovation and capacity building. He supported his opinions with statistical findings and his in-depth knowledge about the Indian cement and construction industries.
Several discussions from the event highlighted several critical aspects of the cement industry.
ESG – Green Financing: A new opportunity for the cement industry
The cement industry has made progress in reducing energy consumption and power usage, but the challenge now lies in reducing carbon emissions. With breakthrough carbon capture technologies and solar calcination of limestone, the industry can work towards achieving zero CO2 emissions. However, the economic value of carbon capture needs to be explored, with government support through carbon labelling, trading, and green funds. Other solutions such as non-contact grinding and heat recovery from kilns can also be explored to bring emissions to zero. The industry can achieve sustainability and low carbon footprint with digital transformation and well-planned processes. To finance green initiatives, traditional lending institutions such as banks are now considering the economic value of eco-friendly practices. However, long-term loans remain a challenge, and other lending institutions such as venture capitalists and government grants need to be explored.
Demystifying digitalisation and maximising the value chain impact
Digitalisation is crucial in optimising all stages of cement production. Industry 4.0 has provided tools that help determine the desired product quality, which is vital in meeting customer demands. As the importance of ESG continues to grow, digitalisation can help improve processes and reduce environmental impact. Transparency is also key, and a cloud-based platform can facilitate this. Automation at the plant level is vital for both efficiency and safety. However, it is important to remember that profitability is also essential for sustainability. Therefore, implementing digital tools and automation must be done with a focus on achieving profitability without compromising on sustainability.
Innovative supply chain strategies in the cement industry
Innovative supply chain strategies are crucial for the cement industry to remain competitive, with logistics and transportation being at the forefront. Industry experts discussed that the key to cost efficiency lies in innovation in first and last mile connectivity. However, logistics should not be viewed as merely a commercial function, but rather as a technology function. By investing in technology, cement manufacturers can drive the supply chain in a much better way, enabling them to evaluate processes from a revenue angle rather than just cost.
Industry experts also agreed that logistics is the only differentiator a cement company can have today, rather than cost or quality. As such, it is essential for cement manufacturers to explore non-renewable sources of energy to address the energy demand for distribution. Automation is also considered a key element for future logistics solutions. With these innovative strategies in place, the cement industry can increase efficiency and sustainability, which in turn can positively impact the bottom line.
On his part, Gaurav Gautam, Head of Sales, Beumer Group, highlighted the innovations in material handling systems that the is undertaking in order to make the movement of finished products smoother along the supply chain. The company specialises in tailor-made intralogistics solutions that help maximise productivity of cement companies.
Truly, the 8th Indian Cement Review Conference brought the industry together in a informative discussion on thought-provoking ideas and suggestions. The presentation weremade by Jayesh Patil, Assistant Manager, Flow Aids, Martin Engineering; Nischal Basavaraj, Regional Head – South, Liugong India; Sasi M Kumar, Business Development Manager – Cement, ExxonMobil; and S Chakravarti, Managing Director, Ecodea Projects and Control.
The conference was held alongside the 13th Cement Expo and Indian Cement Review Awards 2023. Partners supporting the event included: Presenting Partner: ExxonMobil Lubricants; Gold Sponsor: JK Cement and PhillipCapital India; Silver Sponsor: LiuGong India; Associate Sponsor: Humboldt Wedag India; Presentation Partners: Martin Engineering Company India, Beumer India, and Ecodea Projects & Control; Logo Sponsor: Stotz Gears; and Exhibiting Partners: Toshniwal Industries; TIDC (Murugappa Group), and Ringfeder Power Transmission India.
Solutions to protect concrete against monsoon
Concrete patching compounds for repairing concrete window ledges.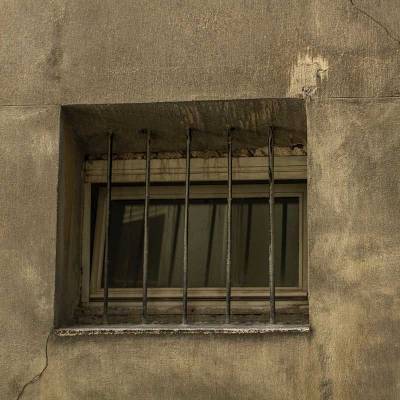 As the monsoon season rapidly approaches in India, the urgency to address potential damage to the commonly used building material – concrete –intensifies. Weathering and loading can cause cracks and deterioration, impacting both the structure's integrity and aesthetics and leading to water penetration and reinforcement corrosion. To ensure durability and prevent further damage, it is essential to promptly repair any concrete cracks.
Several structures face a common problem during monsoon season – holes created by water penetration or impact in concrete window sills. These not only affect the window's appearance and functionality but also pose a safety hazard. Fortunately, various concrete repair compounds are available in India to fill such holes and restore the window sill. Don't wait until it's too late –CW researches some of the concrete repair compounds that could help protect concrete structures from monsoon damage:
To read the full story, CLICK HERE
Heidelberg Materials secures SBTi validation
The Science-Based Targets Initiative (SBTi) has validated Heidelberg Materials' new 2030 CO2 reduction targets. The targets have a base year of 2020 and conform to a 1.5°C climate change framework. Per tonne of cementitious material, the producer is now committed to reducing its Scope 1 CO2 emissions by 24 per cent, its Scope 2 CO2 emissions by 65 per cent and its Scope 3 emissions by 25 per cent.
Images Source: Google Images