Navigating the Water Crisis
Amidst water crisis in the population-intense parts of the country, cement companies are striving to make a difference with their approach towards water positivity. With various initiatives such as rainwater harvesting systems, groundwater recharge, recycling and watershed management, groundbreaking work is being done to promote water positivity. ICR takes a closer look at the effects of the water crisis on the Indian cement industry and the measures it is taking to tackle the problem.
Water is one of the most precious resources on Earth and is critical for the survival of all living things. Although the planet has enormous water both on the surface and in the ground, accessible freshwater is minuscule. For India in particular, water is a crucial resource. Our planet is the only known one in the universe that has water and life. Even though 70 per cent of the planet is covered with water, only one per cent is easily accessible. Given that all life forms are dependent on water; its importance cannot be understated for domestic and agricultural use. In addition, water is used to produce power and in multiple processes in multiple industries.
India's Water Crisis
The ongoing water crisis in India affects nearly hundreds of millions of people each year. A recent report by the National Institute for Transforming India found that most states scored below 50 per cent on the index. If current trends continue, in 20 years an estimated 60 per cent of all India's aquifers will be at critical or over-exploited levels. India could experience a drop of 6 per cent in its GDP due to water scarcity alone.
Globally, providing clean drinking water is becoming a bigger challenge with population growth. To avert this challenge, the Government of India launched the Jal Jeevan Mission (JJM) in August 2019 to provide safe drinking water to all rural households by 2024. JJM focuses on 1592 water-stressed blocks in 256 districts. The programme will also implement source sustainability measures as mandatory.
Composite Water Management Index (CWMI), a report by NITI Aayog, June 2018, states that India was undergoing the worst water crisis in its history; that nearly 600 million people were facing high to extreme water stress; and about 200,000 people were dying every year due to inadequate access to safe water. The report further mentioned that India was placed at the rank of 120 amongst 122 countries in the water quality index, with nearly 70 per cent of water being contaminated. It projected the country's water demand to be twice the available supply by 2030, implying severe scarcity for hundreds of millions of people and an eventual loss in the country's GDP.
Growing Urbanisation and the Cement Market
The Indian Cement Market was valued at US$ 26023.83 million in 2022 and is anticipated to project robust growth in the forecast period with a CAGR of 8.98 per cent, owing to a rapidly increasing mega infrastructure projects, rise in renovation and construction activities says the India Cement Market Report 2022, published by Research and Markets, November 2022.
The report further adds that an estimated 270 million people will be added to India›s urban population between now and 2040. Even with such rapid urbanisation on a massive scale, the proportion of India›s population living in cities is anticipated to be less than 50 per cent by 2040. Most of the structures that will exist in India in 2040 have yet to be constructed.
Water Footprint Assessment Study of Cement Plants, a study by NCCBM, has suggested that the installed capacity of cement production is expected to reach 693 million tonnes by 2025 and 1565 tonnes by 2050. The average water consumption in the cement industry, including mining activity, process, dust suppression, green belt development, captive power plant, domestic and colony comes out to be 0.5 kl/tonne. The water requirement for the Indian cement industry is expected to reach 346.64 million m3 by the year 2025 and 782.77 million m3 by the year 2050.
Moving Towards Water Positivity
According to the report, A Tale to Remember: Growing Water Positive, by Global Cement and Concrete Association, March 2021, the net freshwater withdrawal of GCCA India member companies stood at 49.98 million cubic metre in 2019 and over the years, the best efforts were put in to reduce water consumption during production and other processes. In 2019, ACC Limited reduced specific freshwater consumption by 31 per cent in cement operations, as compared to 2015 baseline.

The report further states that all 128 production plants under GCCA India member companies are Zero Liquid Discharge, reaffirming the commitment to judicious resource use and creating zero negative impact on water sources.
Cement organisations have been proactively working towards optimising and minimising the use of water.
Adani Cement's cement and building materials companies – Ambuja Cements and ACC Limited, have proactively undertaken a plethora of award-winning water conservation initiatives over the past two decades to address the issue of water scarcity in India. Globally, Ambuja Cements is the only cement maker that has been recognised for its leadership in water security in CDP 2021 with the best 'A' score. Ambuja Cements in collaboration with ATE Chandra Foundation had rejuvenated traditional water bodies in Pali District of Rajasthan and Chandrapur district of the Vidarbha region of Maharashtra just in time of the annual monsoon season. Through such efforts, 166 million litres of additional water storage capacities are created by desilting community ponds in 50 villages.

In October 2022, ACC laid down 1000 metres of pipes to supply water for approximately 150 people. ACC has been consistently making collaborative efforts for enhancing availability of water in the rural communities. ACC's W.A.S.H is an initiative that focuses on providing water for drinking, sanitation and hygiene purposes to communities in rural India. It also aims at rejuvenating, restoring, and creating new water resources. ACC is two times water positive and committed to go up by five times by 2030. Ambuja Cement has already set benchmarks by becoming the only cement company to achieve eight times water positivity.
Keeping in line with Sustainable Development Goal (SDG) 6 – clean water and sanitation, Ultratech Cement conserves water, and is working towards rejuvenating resources through a 3R approach – Reduce, Recycle and Reuse. The organisation is 3.8 times water positive. Initiatives like water demand reduction, rainwater harvesting, groundwater recharge, water recycling, pond deepening, integrated watershed management etc., are standard operating procedures where UltraTech also builds capabilities on water and sanitation-related programmes to ensure the availability of water.
Dalmia Cement (Bharat) Limited, Dalmiapura embarked on their water positivity journey with the aim of reducing the consumption of water and harvesting more water than the consumption by creating structures, as needed. Subsequent to these implementations, the plant was able to achieve a 4.8 water positivity index in 2021, without taking into account an additional harvesting initiative, which was created after the assessment. Motivated with the results achieved, their next step is to take this up and set a new target to become 20 times water positive by 2025. Their roadmap is through creating more rain water harvesting structures to the local communities and making significant quantities of water available.
UCWL converted its limestone mine pits into rainwater harvesting systems, which has led to the organisation becoming 1.7 times water positive in 2021.
The cement sector is growing to meet the urbanisation and infrastructural demands, globally and in India as well. As the second largest cement producer in the world, it becomes important to understand the magnitude of responsibility of these organisations towards the environment and the generations to come. Leading players in the industry are making a continuous effort to reduce the consumption of water and create more than they use, thus becoming water positive. Thus, the cement sector is moving towards a greener tomorrow, so that the future generations, too, can enjoy water in its purest form and can have this basic necessity of their life met with ease.
-Kanika Mathur
Cement industry sees record growth amid booming construction demand
Glimpses from the 13th Cement Expo in Hyderabad.
"There's no waste in India; everything is wealth," was the thought-provoking idea that came from Dr Mohapatra, DG, NCCBM, as he shared his views on 'Circular Economy and Sustainability' at the recently concluded 8th Indian Cement Review Conference. The questions he raised and the ideas he presented were enriched with his decades of experience of working on research, development and analysis of alternative raw materials and renewable fuel for the cement industry. He highlighted the struggles in manufacturing blended cement and the opportunities that are available for its use. Finally, he suggested ways to ensure that each manufacturing plant falls within the gamut of a circular economy.
On his part Dr Sriharsha Reddy, Director, IMT Hyderabad, elaborating on 'ESG – Green Financing: A new opportunity for the cement industry', brought to light a number of important issues pertaining to fund procurement through traditional methods and the challenges therein.
Highlighting his views on carbon capture and its benefits for the cement manufacturers, Saurabh Palsania, Executive Director and Group Commercial Head, Dalmia Cement (Bharat), underscored the need to implement innovative technology and most importantly a proper strategy, in order to revolutionise the efforts towards net zero emissions. "Carbon capture, utilisation and storage (CCUS) is an investment-intensive process that also requires a commitment of time and labour. Keeping all these factors in mind, cement companies need to chart out an effective strategy to incorporate CCUS into their eco systems, ensure purity of the captured carbon and channel it towards predetermined activities for its optimum utility," he said.

Pratap Padode, Founder & President, FIRST Construction Council, summarised the challenges faced by the Indian cement industry as well as the growth opportunities it presented for manufacturers in terms of technological innovation and capacity building. He supported his opinions with statistical findings and his in-depth knowledge about the Indian cement and construction industries.
Several discussions from the event highlighted several critical aspects of the cement industry.
ESG – Green Financing: A new opportunity for the cement industry
The cement industry has made progress in reducing energy consumption and power usage, but the challenge now lies in reducing carbon emissions. With breakthrough carbon capture technologies and solar calcination of limestone, the industry can work towards achieving zero CO2 emissions. However, the economic value of carbon capture needs to be explored, with government support through carbon labelling, trading, and green funds. Other solutions such as non-contact grinding and heat recovery from kilns can also be explored to bring emissions to zero. The industry can achieve sustainability and low carbon footprint with digital transformation and well-planned processes. To finance green initiatives, traditional lending institutions such as banks are now considering the economic value of eco-friendly practices. However, long-term loans remain a challenge, and other lending institutions such as venture capitalists and government grants need to be explored.
Demystifying digitalisation and maximising the value chain impact
Digitalisation is crucial in optimising all stages of cement production. Industry 4.0 has provided tools that help determine the desired product quality, which is vital in meeting customer demands. As the importance of ESG continues to grow, digitalisation can help improve processes and reduce environmental impact. Transparency is also key, and a cloud-based platform can facilitate this. Automation at the plant level is vital for both efficiency and safety. However, it is important to remember that profitability is also essential for sustainability. Therefore, implementing digital tools and automation must be done with a focus on achieving profitability without compromising on sustainability.
Innovative supply chain strategies in the cement industry
Innovative supply chain strategies are crucial for the cement industry to remain competitive, with logistics and transportation being at the forefront. Industry experts discussed that the key to cost efficiency lies in innovation in first and last mile connectivity. However, logistics should not be viewed as merely a commercial function, but rather as a technology function. By investing in technology, cement manufacturers can drive the supply chain in a much better way, enabling them to evaluate processes from a revenue angle rather than just cost.
Industry experts also agreed that logistics is the only differentiator a cement company can have today, rather than cost or quality. As such, it is essential for cement manufacturers to explore non-renewable sources of energy to address the energy demand for distribution. Automation is also considered a key element for future logistics solutions. With these innovative strategies in place, the cement industry can increase efficiency and sustainability, which in turn can positively impact the bottom line.
On his part, Gaurav Gautam, Head of Sales, Beumer Group, highlighted the innovations in material handling systems that the is undertaking in order to make the movement of finished products smoother along the supply chain. The company specialises in tailor-made intralogistics solutions that help maximise productivity of cement companies.
Truly, the 8th Indian Cement Review Conference brought the industry together in a informative discussion on thought-provoking ideas and suggestions. The presentation weremade by Jayesh Patil, Assistant Manager, Flow Aids, Martin Engineering; Nischal Basavaraj, Regional Head – South, Liugong India; Sasi M Kumar, Business Development Manager – Cement, ExxonMobil; and S Chakravarti, Managing Director, Ecodea Projects and Control.
The conference was held alongside the 13th Cement Expo and Indian Cement Review Awards 2023. Partners supporting the event included: Presenting Partner: ExxonMobil Lubricants; Gold Sponsor: JK Cement and PhillipCapital India; Silver Sponsor: LiuGong India; Associate Sponsor: Humboldt Wedag India; Presentation Partners: Martin Engineering Company India, Beumer India, and Ecodea Projects & Control; Logo Sponsor: Stotz Gears; and Exhibiting Partners: Toshniwal Industries; TIDC (Murugappa Group), and Ringfeder Power Transmission India.
Solutions to protect concrete against monsoon
Concrete patching compounds for repairing concrete window ledges.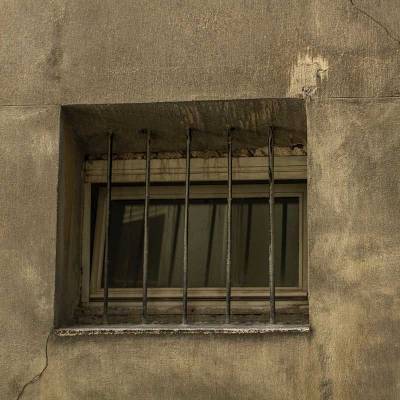 As the monsoon season rapidly approaches in India, the urgency to address potential damage to the commonly used building material – concrete –intensifies. Weathering and loading can cause cracks and deterioration, impacting both the structure's integrity and aesthetics and leading to water penetration and reinforcement corrosion. To ensure durability and prevent further damage, it is essential to promptly repair any concrete cracks.
Several structures face a common problem during monsoon season – holes created by water penetration or impact in concrete window sills. These not only affect the window's appearance and functionality but also pose a safety hazard. Fortunately, various concrete repair compounds are available in India to fill such holes and restore the window sill. Don't wait until it's too late –CW researches some of the concrete repair compounds that could help protect concrete structures from monsoon damage:
To read the full story, CLICK HERE
Heidelberg Materials secures SBTi validation
The Science-Based Targets Initiative (SBTi) has validated Heidelberg Materials' new 2030 CO2 reduction targets. The targets have a base year of 2020 and conform to a 1.5°C climate change framework. Per tonne of cementitious material, the producer is now committed to reducing its Scope 1 CO2 emissions by 24 per cent, its Scope 2 CO2 emissions by 65 per cent and its Scope 3 emissions by 25 per cent.
Images Source: Google Images