Our major focus is on green power
The scope of reducing energy consumption in a cement plant brings into play optimum use of technology and automation. Kiran Patil, Managing Director, Wonder Cement, shares details about his company's endeavour in harnessing green power sources and the promising outcome of these efforts.
What is the energy consumption in one cycle of the cement manufacturing process? Which process is the most energy-intensive?
The energy consumption in the cement industry depends on the process, design, layout, equipment selection, the product being manufactured in wet or dry process plants, 5 stage or 6 stage preheaters, OPC or PPC, slag cement, etc. The basic raw material required for manufacturing any type of cement is clinker. Our current power consumption is closer to 42 to 43 units per tonne of clinker. Power consumption per tonne of cement varies with the type of cement being manufactured and the percentage usage of cementitious material in the blended cement.
Again power consumption per ton of cement depends on co-grinding or separate grinding. For example, while manufacturing slag cement, separate grinding is economical as compared to co-grinding. Power consumption also depends on the hardness of the material.
The grinding circuit is the most energy-intensive process in cement making.
What are the sources of energy used for cement manufacturing in your organisation?
Power and fuel are the most important cost drivers in cement plants. Hence, there is a lot of thrust to optimise the cost. We, at Wonder Cement, use all types of electrical energy, such as grid, solar, wind, thermal, and waste heat recovery (WHR) systems. Whichever source of energy is available, we use it to operate the plant. But our major focus is on green power. We have a WHR system for all the plants, which are in operation and our new unit, currently under construction, also has a waste heat recovery system.
As I mentioned, fuel is a part of energy, hence, sourcing the right quality of fuel at optimal cost to suit the raw mix to produce a good quality clinker is very important. So, we use different types of fuels like pet coke, bituminous coal, and alternative fuels. Use of alternate fuel, alternate raw material, and green power is our vision towards sustainability.
How does automation and technology help in optimising the use of energy in cement plants?
The role of automation in the cement industry is very high. If we look back, the cement plants in the later part of 1970 or early 1980s used to have local substations or local control systems. But today with automation, plants are operated and controlled from a single location (CCR). The control room operator can see the entire plant operation from a single monitor. Functions like start or stop, alarms, process interlocks etc., are major benefits of automation that a cement plant experiences.
As mentioned earlier, energy is a very important cost driver. We have a strong energy monitoring system that gives accurate real-time consumption reports for control purposes.
Further, industries have used robotics in the plant, and Wonder Cement is one of the cement plants to have robotics for quality control. In this digital world, we cannot be behind and so, we are working towards the implementation of digitalisation in operation and maintenance to get better efficiency.
What are the major challenges your organisation faces in managing the energy needs of the cement manufacturing process?
Normally, all cement plants operate on a continuous basis. Hence, it is important to have an uninterrupted power supply from the cheapest source. During the initial period, grid power was the only source of power supply to operate the plant without interruption (except breakdown). Then the cement industry started becoming captive of thermal power plants, which were cheaper than the grid. Now, we have moved to green power which again is cheaper than grid and thermal.
Green power is not only cheaper but it is good for the environment and reduces emission levels.
However, its availability on a continuous basis is a major challenge. Power Load Function (PLF) of solar and wind power is very low and not continuously available. Again, the same for wind energy also depends upon climatic conditions. Cement plants are process plants and operate 24×7, hence, they can't be stopped when solar or wind power is not available. In spite of challenges, Wonder Cement is fully committed to maximising green power and renewable energy to protect the environment and promote sustainability.
Another challenge is the steep increase in the coal price, which leads to an increase in the cost of thermal energy, which in turn is the cost of cement.
Tell us about the compliance and standards followed by you to maintain energy use and efficiency in the organisation?
The government always encourages plants that consume less power. There are some regulations by the government that a certain percentage of power consumed should be green power.
There are regulations for not using pet coke in thermal power plants. Compliance towards the SOx and NOx, ambient air quality and stack emissions are very important and are being monitored online. We follow it very strictly. We have one of the best operating plants, free from pollution and greenery in and around the plant. Being a modern cement plant with latest technology equipment and machinery installed, our energy consumption is the best in the industry with 100 per cent compliances.
How often are audits done to ensure optimum use of energy? What is the suggested duration for the same?
Auditing is a regular phenomenon in our company. As far as energy audits are concerned, we have both internal and external audits at a regular frequency. Dedicated teams with certified engineers are stationed in the plant to have regular meetings on energy conservation. Audit findings and its compliance are discussed in the meeting. Audits by external agencies and their implementation help us for further improvement in energy consumption.
In our daily production meeting, after safety, the major discussion is on energy consumption. We strongly suggest to have half-yearly internal audits and at least one audit by external agencies per year.
How does energy conservation impact the profitability of the organisation? What impact does it have on the productivity of the process?
Of course, there is an impact on the profitability of the organisation when a cheaper source of power is made available for plant operation. As mentioned, green power is the cheapest source of power. But again, it depends on its availability. Cement kilns can›t be switched on or off based on power availability, they need a continuous power supply.
But grinding mills can be optimised based on market demand. One has to look at overall profitability by balancing production vs utilisation of cheaper power.
What percentage of your carbon emission reduction target are you set to achieve by 2030?
In the cement industry, one of the major activities for minimising carbon emission is to maximise blended cement so that clinker consumption per tonne of cement is reduced. This is achieved with PPC or PSC (slag cement). The second activity is to use green power.
We are located in a region where there is no availability of blast furnace slag (waste generated from steel plants). It is one of the most important ingredients for making Portland Slag Cement (PSC).
Mostly, it is available in the central or eastern part of the country. Thus, making PSC is not possible for us at Wonder Cement at the moment. So, the option is to maximise PPC (blended cement). By maximising the production of PPC and maximising the percentage usage of fly ash, we can further reduce carbon emissions.
Normally, 950kg of carbon dioxide is emitted while manufacturing per ton of OPC. Approximately 600 to 650kg of carbon dioxide is emitted while manufacturing per ton of PPC. What is important for us is to maximise the blended cement with maximum usage of fly ash. Again it all depends on which market we serve. We cannot simply push the cement we manufacture and expect customers to use it.
With all the initiatives and actions, Wonder Cement has an ambitious plan to maximise green power in the coming days for the existing as well as future projects. We are discussing the same with major renewable power suppliers to have long-term PPA. Also, have plans to set up solar power plants in the existing unit.
In what areas can the cement manufacturers drastically reduce their energy consumption and how?
Grinding is one process that consumes maximum power. In the old technology, clinkers were ground in ball mills with high power consumption. With new technology, we now have roller presses, vertical mills and a combination of mills with a V separator has reduced the power consumption drastically.
Adapting this new technology has helped to bring down power consumption. The power consumption today in roller presses and vertical roller mills are less than 20 to 22 units per tonne of cement.
Still, there is a lot of scope to optimise power in the grinding circuit
What kind of innovations in the area of energy consumption do you wish to see in the cement industry?
There is a tremendous scope of reducing energy consumption. At the start of my career the power consumption used to be 120 units per tonne of cement produced. Now it has come down in the range of 55 to 60 units per ton of cement.
Plants that have reached maturity level with full capacity utilisation, the scope of reduction is lesser.
But the older plants with old technology have a lot of scope for reduction in power consumption. Here digitalisation will play an important role. We need to optimise the operation with the latest technology with energy-efficient equipment, variable frequency drives, and optimisers for processes. Periodic audits and implementation of actionable points will further reduce energy consumption in the cement industry with strong follow-up.
Cement industry sees record growth amid booming construction demand
Glimpses from the 13th Cement Expo in Hyderabad.
"There's no waste in India; everything is wealth," was the thought-provoking idea that came from Dr Mohapatra, DG, NCCBM, as he shared his views on 'Circular Economy and Sustainability' at the recently concluded 8th Indian Cement Review Conference. The questions he raised and the ideas he presented were enriched with his decades of experience of working on research, development and analysis of alternative raw materials and renewable fuel for the cement industry. He highlighted the struggles in manufacturing blended cement and the opportunities that are available for its use. Finally, he suggested ways to ensure that each manufacturing plant falls within the gamut of a circular economy.
On his part Dr Sriharsha Reddy, Director, IMT Hyderabad, elaborating on 'ESG – Green Financing: A new opportunity for the cement industry', brought to light a number of important issues pertaining to fund procurement through traditional methods and the challenges therein.
Highlighting his views on carbon capture and its benefits for the cement manufacturers, Saurabh Palsania, Executive Director and Group Commercial Head, Dalmia Cement (Bharat), underscored the need to implement innovative technology and most importantly a proper strategy, in order to revolutionise the efforts towards net zero emissions. "Carbon capture, utilisation and storage (CCUS) is an investment-intensive process that also requires a commitment of time and labour. Keeping all these factors in mind, cement companies need to chart out an effective strategy to incorporate CCUS into their eco systems, ensure purity of the captured carbon and channel it towards predetermined activities for its optimum utility," he said.

Pratap Padode, Founder & President, FIRST Construction Council, summarised the challenges faced by the Indian cement industry as well as the growth opportunities it presented for manufacturers in terms of technological innovation and capacity building. He supported his opinions with statistical findings and his in-depth knowledge about the Indian cement and construction industries.
Several discussions from the event highlighted several critical aspects of the cement industry.
ESG – Green Financing: A new opportunity for the cement industry
The cement industry has made progress in reducing energy consumption and power usage, but the challenge now lies in reducing carbon emissions. With breakthrough carbon capture technologies and solar calcination of limestone, the industry can work towards achieving zero CO2 emissions. However, the economic value of carbon capture needs to be explored, with government support through carbon labelling, trading, and green funds. Other solutions such as non-contact grinding and heat recovery from kilns can also be explored to bring emissions to zero. The industry can achieve sustainability and low carbon footprint with digital transformation and well-planned processes. To finance green initiatives, traditional lending institutions such as banks are now considering the economic value of eco-friendly practices. However, long-term loans remain a challenge, and other lending institutions such as venture capitalists and government grants need to be explored.
Demystifying digitalisation and maximising the value chain impact
Digitalisation is crucial in optimising all stages of cement production. Industry 4.0 has provided tools that help determine the desired product quality, which is vital in meeting customer demands. As the importance of ESG continues to grow, digitalisation can help improve processes and reduce environmental impact. Transparency is also key, and a cloud-based platform can facilitate this. Automation at the plant level is vital for both efficiency and safety. However, it is important to remember that profitability is also essential for sustainability. Therefore, implementing digital tools and automation must be done with a focus on achieving profitability without compromising on sustainability.
Innovative supply chain strategies in the cement industry
Innovative supply chain strategies are crucial for the cement industry to remain competitive, with logistics and transportation being at the forefront. Industry experts discussed that the key to cost efficiency lies in innovation in first and last mile connectivity. However, logistics should not be viewed as merely a commercial function, but rather as a technology function. By investing in technology, cement manufacturers can drive the supply chain in a much better way, enabling them to evaluate processes from a revenue angle rather than just cost.
Industry experts also agreed that logistics is the only differentiator a cement company can have today, rather than cost or quality. As such, it is essential for cement manufacturers to explore non-renewable sources of energy to address the energy demand for distribution. Automation is also considered a key element for future logistics solutions. With these innovative strategies in place, the cement industry can increase efficiency and sustainability, which in turn can positively impact the bottom line.
On his part, Gaurav Gautam, Head of Sales, Beumer Group, highlighted the innovations in material handling systems that the is undertaking in order to make the movement of finished products smoother along the supply chain. The company specialises in tailor-made intralogistics solutions that help maximise productivity of cement companies.
Truly, the 8th Indian Cement Review Conference brought the industry together in a informative discussion on thought-provoking ideas and suggestions. The presentation weremade by Jayesh Patil, Assistant Manager, Flow Aids, Martin Engineering; Nischal Basavaraj, Regional Head – South, Liugong India; Sasi M Kumar, Business Development Manager – Cement, ExxonMobil; and S Chakravarti, Managing Director, Ecodea Projects and Control.
The conference was held alongside the 13th Cement Expo and Indian Cement Review Awards 2023. Partners supporting the event included: Presenting Partner: ExxonMobil Lubricants; Gold Sponsor: JK Cement and PhillipCapital India; Silver Sponsor: LiuGong India; Associate Sponsor: Humboldt Wedag India; Presentation Partners: Martin Engineering Company India, Beumer India, and Ecodea Projects & Control; Logo Sponsor: Stotz Gears; and Exhibiting Partners: Toshniwal Industries; TIDC (Murugappa Group), and Ringfeder Power Transmission India.
Solutions to protect concrete against monsoon
Concrete patching compounds for repairing concrete window ledges.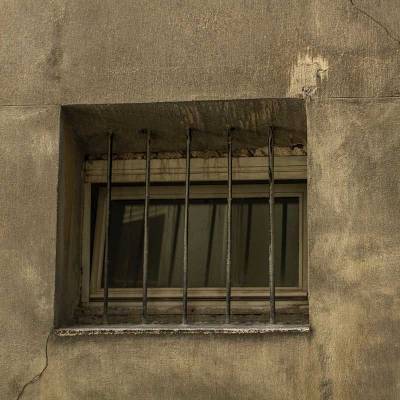 As the monsoon season rapidly approaches in India, the urgency to address potential damage to the commonly used building material – concrete –intensifies. Weathering and loading can cause cracks and deterioration, impacting both the structure's integrity and aesthetics and leading to water penetration and reinforcement corrosion. To ensure durability and prevent further damage, it is essential to promptly repair any concrete cracks.
Several structures face a common problem during monsoon season – holes created by water penetration or impact in concrete window sills. These not only affect the window's appearance and functionality but also pose a safety hazard. Fortunately, various concrete repair compounds are available in India to fill such holes and restore the window sill. Don't wait until it's too late –CW researches some of the concrete repair compounds that could help protect concrete structures from monsoon damage:
To read the full story, CLICK HERE
Heidelberg Materials secures SBTi validation
The Science-Based Targets Initiative (SBTi) has validated Heidelberg Materials' new 2030 CO2 reduction targets. The targets have a base year of 2020 and conform to a 1.5°C climate change framework. Per tonne of cementitious material, the producer is now committed to reducing its Scope 1 CO2 emissions by 24 per cent, its Scope 2 CO2 emissions by 65 per cent and its Scope 3 emissions by 25 per cent.
Images Source: Google Images