Adani Group's Holcim acquisition doubles India Inc's deal to $19.1 billion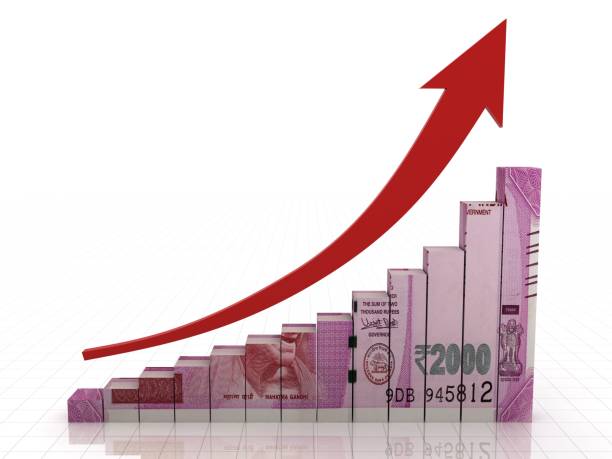 The sale was worth roughly $7.965 billion a year earlier in May 2021
The $10.5 billion acquisition of cement major Holcim by Adani Group has more than doubled India Inc's deal value to $19.1 billion in May 2022, with 190 deals. The sale was worth roughly $7.965 billion a year earlier in May.
Mergers and acquisitions, a private equity landscape, and public market activity such as IPOs are all part of the deal.
According to the Grant Thornton Bharat report, the overall transaction value decreased by 59% in May compared to April due to the $40 billion merger agreement between HDFC Bank and HDFC that was struck in April.
Adani Group and Holcim signed a formal deal last month to buy a 63.11% share in Ambuja Cement, which has a 50.05% holding in ACC, as well as a 4.48% direct investment in the company. The deal should be completed in the second half of 2022.
Apart from the Adani-Holcim agreement, the Grant Thornton study included Reliance and Bodhi Tree's $2 billion investment in Viacom18 in May. In addition, 13 more high-value purchases worth more than $100 million totalled $5.1 billion in the month under review.
In terms of volume, there were 190 deal transactions in May, up from 120 in the same month the previous year. In addition, volume climbed by 3% over the prior month.
Shanthi Vijetha told the media that start-up, e-commerce, and IT dominated the transaction volumes for the month, while manufacturing, media and entertainment, and energy topped the overall value.
In May 2022, there were roughly 40 merger and acquisition transactions worth $11.9 billion, with more than a fourth of them coming from the startup sector, which saw 11 agreements for $70 million.
Furthermore, the research stated that in May, private equity investments reached new highs in terms of value and number, totalling $7.2 billion across 150 agreements, representing a 169% increase in value and an 81% increase in deal volume.
---
Also read:Adani Group acquires 63.19% stake in Ambuja Cements and ACC
KEC International bags orders worth Rs. 12.33 billion
Secures an order to build India's first 765 kV Digital Substation
KEC International, an RPG Group Company, has secured new orders of Rs. 12.33 billion across its various businesses:
The business has secured orders for T&D projects in India, Middle East and Americas: 765 kV Digital GIS Substation order in India, from Power Grid Corporation of India (PGCIL), supply of towers in Middle East, secured by subsidiary in UAE, supply of towers, hardware and poles in Americas, secured by the company's subsidiary, SAE Towers.
The business has secured orders for infra works in the paints and metals & mining segments; laying of cross-country pipeline and associated works and various types of cables in India and overseas.
Mr. Vimal Kejriwal, MD & CEO, KEC International commented, "We are pleased with the new order wins, especially the prestigious order from PGCIL, to build India's first 765 kV Digital substation. Our Civil business continues to strengthen and diversify its presence in the industrial segment with the addition of a very reputed client. We are also encouraged by the order in the Oil and Gas Pipelines, which further enhances the business' order book."
Ambuja Cements' Q2CY22 revenue up 15%
The total expenses were at Rs 7,276.72 crore, up 33.09% in Q2 of 2022
Ambuja Cements, one of the leading cement players, reported a 25.46% fall in consolidated net profit at Rs 865.44 crore for the June 2022 quarter due to rising fuel prices and related inflationary impacts. The company, which follows the January-December financial year, had clocked a net profit of Rs 1,161.16 crore in the year-ago quarter.
However, its revenue from operations was up 15.11% to Rs 8,032.88 crore during the quarter as compared to Rs 6,978.24 crore in the corresponding quarter of the previous financial year. Ambuja Cements' total expenses were at Rs 7,276.72 crore, up 33.09% in Q2 of 2022 from Rs 5,467.33 crore a year ago.
The consolidated result of Ambuja Cements also includes the financial performance of its step-down firm ACC. On a standalone basis, Ambuja Cements reported an increase of 44.92% in its net profit to Rs 1,047.90 crore as against Rs 723.08 crore in the corresponding quarter last year. Its standalone revenue from operations was Rs 3,993.45 crore, up 18.45 per cent in April-June quarter as against Rs 3,371.18 crore a year ago.
Bekabadcement becomes infrastructure project partner
In a key project, to be financed by the Asian Development Bank, to build a 350km international transport corridor connecting Uzbekistan and Kazakhstan, Uzbekistan-based Bekabadcement, part of United Cement Group (UGC) Holding, has become a partner. The company's products are well known domestically for their use in the construction of major infrastructure facilities, such as the construction of transport corridors and modernisation of irrigation systems in Uzbekistan and Kyrgyzstan, as well as the rebuilding of the Baikonur Cosmodrome in Kazakhstan.