CCUS capacity needs to be ramped up 190-fold
Carbon capture is the imperative action that the cement industry needs to take in order to honour its pledge for a net zero future. Aniruddha Sharma, CEO, Carbon Clean, speaks about carbon capture, utilisation and storage (CCUS) entails across the globe and its role in the green evolution of the cement industry.
Carbon Clean, headquartered in London, provides all the services needed by companies to achieve net zero carbon footprint, including technology licence and end-to-end systems. Their solutions help industries capture over 90 per cent of CO2 emissions, and be a part of the global circular carbon economy. Its CCUS applications are designed for verticals such as cement, steel, refinery, bio gas and energy from waste. In this interaction, Aniruddha Sharma, CEO, Carbon Clean, speaks to ICR about the importance of CCUS.
What are the current estimates for CCUS worldwide?
To achieve net zero emissions by 2050, CCUS capacity needs to be ramped up 190-fold and urgent steps are needed to ensure CCUS is available to contribute to net zero goals, according to the International Energy Agency.
This presents a challenge but also an opportunity. Demand for CCUS solutions is unprecedented, especially from the hard-to-abate industries such as oil and gas, cement, steel and chemicals. These sectors expect over 20 per cent of their total emissions to be captured via carbon capture technology by 2030. Our latest CCUS solution, CycloneCC, will play an important role in servicing this demand, with independent third-party research suggesting that the technology's market opportunity is set to expand by 60 per cent per year this decade.
What role does Carbon Clean play in helping cement companies with carbon capture?
Carbon Clean is a global leader in cost-effective industrial carbon capture technologies and services. We are working with several cement companies to capture the carbon dioxide from their emissions.
For example, we are partnering with CEMEX on a ground-breaking carbon capture project at its Rüdersdorf plant in Germany. The initial aim is to capture 100 tonnes of CO2 per day at the plant, combining it with hydrogen from renewable sources to produce greener synthetic hydrocarbons that can be used in other industries. We are also currently commissioning a 10 tonnes per day carbon capture plant with Taiheiyo Cement Corporation in Japan.
Meanwhile, in Spain, we are demonstrating how carbon capture can provide cement companies with a new revenue stream as part of the circular carbon economy. Our project with LafargeHolcim Spain will take carbon captured from the Carboneras cement factory and use it in greenhouses in the region to improve crop productivity.
Our latest modular industrial carbon capture technology – CycloneCC – is set to offer huge benefits to the cement industry. Some of the biggest barriers to widespread carbon capture adoption have been the size and cost of existing technology. CycloneCC uses equipment that is up to ten times smaller than conventional solutions, reducing capex and opex by up to 50 per cent.
What is your outlook on the net zero commitment pledged by cement companies, targeted at 2030?
The cement sector is a big emitter, accountable for around 8 per cent of global CO2 emissions, but carbon capture will play a significant role in ensuring the sector decarbonises and achieves its ambitious targets. The solutions are already available – it's now time to act.
How can cement manufacturers effectively reduce carbon emissions and work on CCUS for long term impact?
Carbon capture is vital for the decarbonisation of cement manufacturing. Up to 70 per cent of CO2 emissions come from the calcining calcium carbonate chemical process, which can't be reduced with other methods. Industrial carbon capture solutions must be deployed in the near term to start many manufacturers on the path to net zero.
What advice would you like to give to companies, especially Indian ones, regarding KPIs for carbon capture?
There is huge interest in carbon capture solutions from the cement industry. Today, historical barriers to adoption like cost and onsite space are being overcome by advances in carbon capture technology.
Carbon Clean's latest modular technology, for example, uses equipment that is ten times smaller than conventional carbon capture solutions and has a five times smaller onsite footprint. It is prefabricated, deployable in less than eight weeks, and can be scaled over time to suit a company's decarbonisation trajectory. This breakthrough solution reduces capex and opex by up to 50 per cent compared to conventional carbon capture, driving down the
cost of carbon capture to $30/tonne on average. At this cost, the economic case for carbon capture becomes undeniable.
We are working with cement companies across the globe to demonstrate the potential for carbon capture to meet decarbonisation targets.
The solutions today are accessible, affordable and already in use.
Kesoram to boost cement capacity to 15 MT in next 3-4 years
The firm's overall outlay would be between Rs 350 and Rs 500 crore
Kesoram Industries Ltd, a B K Birla Group subsidiary, announced that it plans to increase its cement production capacity to 15 million tonnes (MT) from 11 MT.
Kesoram, which has demerged its tyres and rayon businesses, is on course to make a profit in the current fiscal year (FY).P Radhakrishnan, whole-time director & CEO, told the media that they have chosen to increase cement capacity to 15 MT in phases over the next 3-4 years, up from 10-11 MT.
The overall outlay would be between Rs 350 and Rs 500 crore.He said that the company's financials would improve in the next quarters as debt reduce and low-cost funds refinance. He added that in 2022, they will turn profitable on a net basis.
Radhakrishnan said they are always attempting to reduce their interest cost to enhance the financial situation. This year, they want to discharge the debt of Rs 500-600 crore and refinance a portion of the total existing debt (Rs 300-400 crore) with low-cost funds to reduce interest costs.With high-cost Optionally Convertible Debentures (OCDs) and Non-Convertible Debentures (NCDs), the business has an outstanding debt of Rs 1650 crore, down from over Rs 2000 crore a year earlier.
The B K Birla group firm also stated that it is shifting its product mix to include more value-added cement, which would increase its EBITA by another Rs 150 crore in the next two years, bringing it to over Rs 950 crore yearly.
An offcial stated that they're always adding mixed cement to their inventory and plan to increase this to 80% in two years from currently 50%.Kesoram planned to increase capacity by one million tonnes by de-bottlenecking and then add a kiln to the existing facility to decrease capital expenditures.
After weighing all possibilities, the firm will shortly begin accepting fixed deposits, which would help the company get closer to its target of Rs 200 crore.
---
Also read: Ramco Cements plans for at least Rs 1,200 cr capex in two years
Cement demand to rise mid-to-high single digits in medium-term
Capacity utilisation to fall to 65% in cement industry: Fitch Ratings
Fitch Ratings told the media that it believes a sustained gross domestic product (GDP) growth, the government's thrust on infrastructure and affordable housing, and revival of corporate capex will underpin the growth in the cement industry.
It expects India's cement demand to increase by mid-to-high single digits over the medium term after an estimated mid-teen rebound in FY22.The cement industry's utilisation will drop to 65% from 70%, estimated in FY22, as faster new capacity additions will outpace demand growth.
It will temper cement producers' pricing power, and the industry will consolidate further.
Fitch Ratings said Adani Group's aggressive approach to cement capacity expansion after it acquired Holcim Indian business. It will result in increasing the competition in the industry.
The increased prices by cement producers will not fully counter the energy prices due to the Russia-Ukraine war.
It said that the cement producers' per tonne margin in FY23 will stay much below the pandemic level in FY21 when low energy prices increased profit despite having low demand.
Major cement industries reduced financial leverage since FY20 to support financial flexibility despite lower profitability and plans for higher capital expenditure (capex) expansion.
Fitch Ratings added that the impact of inflationary pressure on cement demand from the Russia-Ukraine war had been limited, but downside risks might increase if macroeconomic conditions deteriorate significantly.
---
Also read:India's coal imports likely to grow in 2022: Fitch Ratings report
Adani Group's Holcim acquisition doubles India Inc's deal to $19.1 billion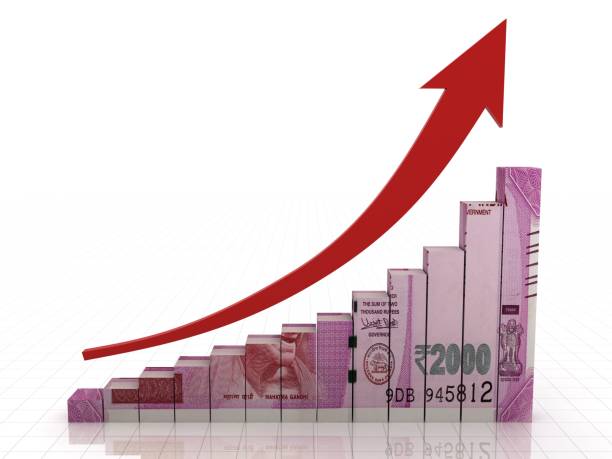 The sale was worth roughly $7.965 billion a year earlier in May 2021
The $10.5 billion acquisition of cement major Holcim by Adani Group has more than doubled India Inc's deal value to $19.1 billion in May 2022, with 190 deals. The sale was worth roughly $7.965 billion a year earlier in May.
Mergers and acquisitions, a private equity landscape, and public market activity such as IPOs are all part of the deal.
According to the Grant Thornton Bharat report, the overall transaction value decreased by 59% in May compared to April due to the $40 billion merger agreement between HDFC Bank and HDFC that was struck in April.
Adani Group and Holcim signed a formal deal last month to buy a 63.11% share in Ambuja Cement, which has a 50.05% holding in ACC, as well as a 4.48% direct investment in the company. The deal should be completed in the second half of 2022.
Apart from the Adani-Holcim agreement, the Grant Thornton study included Reliance and Bodhi Tree's $2 billion investment in Viacom18 in May. In addition, 13 more high-value purchases worth more than $100 million totalled $5.1 billion in the month under review.
In terms of volume, there were 190 deal transactions in May, up from 120 in the same month the previous year. In addition, volume climbed by 3% over the prior month.
Shanthi Vijetha told the media that start-up, e-commerce, and IT dominated the transaction volumes for the month, while manufacturing, media and entertainment, and energy topped the overall value.
In May 2022, there were roughly 40 merger and acquisition transactions worth $11.9 billion, with more than a fourth of them coming from the startup sector, which saw 11 agreements for $70 million.
Furthermore, the research stated that in May, private equity investments reached new highs in terms of value and number, totalling $7.2 billion across 150 agreements, representing a 169% increase in value and an 81% increase in deal volume.
---
Also read:Adani Group acquires 63.19% stake in Ambuja Cements and ACC