JSW Cement – Analysis of its growth story
Cement major JSW Cement is increasing installed capacities and moving fast towards becoming a green cement producer and a preferred partner in the construction sector.
JSW Cement, a part of the US$ 13 billion JSW Group, is one of India's fastest growing cement companies and India's largest green cement company. It is fast paving way to emerge as a leader in the construction sector, contributing to national projects and strengthening the nation's infrastructure.
The company is engaged in the manufacturing of cement, clinker and related products, and is one of India's top five cement companies with a wide portfolio of diverse products and an installed production capacity of 14 million tonnes per annum (MTPA). It has its manufacturing units in Vijayanagar in Karnataka, Nandyal in Andhra Pradesh, Salboni in West Bengal, Jaipur in Odisha, Dolvi in Maharashtra, as well as a clinker plant in Fujairah, UAE. It had acquired Shiva Cement in 2017.
The company has consistently been increasing its revenue and maintaining a strong financial position, despite the onset of the COVID-19-induced pandemic, and remains well positioned to contribute towards AtmaNirbhar Bharat through its world-class cement products. It is positioning itself closer to being listed on the Indian bourses as it moves towards an initial public offering (IPO) towards the end of CY2022. In its quest to be ranked among India's top five cement players in India and its focus on increasing share of premium products, the Company is expanding its domestic cement manufacturing capacity. With this, it is set to realise its objective of becoming a 25 MTPA producing cement company by 2023.
Notably, within a span of four years, it has more than doubled its manufacturing capacity from 6 MTPA in 2019 to 14 MTPA currently. The cement major plans to augment its capacity mostly through a combination of setting up brownfield and greenfield projects and through inorganic growth opportunities. Currently, it is in the process of adding two cement plants of 5 MTPA each in Rajasthan and Chhattisgarh.
Attracting strategic investors
The company is partnering with new investors to accelerate growth and has begun diluting minority private equity stakes to select investors to accelerate its manufacturing capacity. In December 2021, State Bank of India picked up stake as a strategic investor through the private equity route, done through compulsorily convertible preference shares linked to its future business performance and valuation during IPO.
Prior to this, it raised Rs 1,600 crore from two global private equity investors – Apollo Global Management Inc. and Synergy Metals Investment Holding Limited through a structured private equity deal. Apart from receiving strategic capital to finance growth, these investments are bringing with them deep validation and brand trust. Financing its growth and expansion strategy also positions the company well for its forthcoming IPO.
Geographical diversification
The company has a strong business model with deep market presence in western, eastern and southern parts of India. It has established a reputation of having delivered superior quality products to some of India's largest and prestigious infrastructural projects in the southern and western regions of the country. With a presence in Telangana, Andhra Pradesh, Karnataka, Tamil Nadu, Kerala, Maharashtra, Orissa, and Goa, it has gained a foothold in the relative markets. The cement company draws its key strengths from the Group's well-established track record in project execution and cost management.
On the path of being a low-cost producer
The company's state-of-the-art facilities and technological advancements are helping it expand to new markets and target newer customer segments. The acquisition of Shiva Cement's clinker and grinding units in Orissa will act as a hub to service its manufacturing facilities across the eastern regions of India. It will provide a strategic advantage to service the needs of its customers in the eastern region and strengthen its leadership position as a green cement producer. The acquisition is targeted at turning the company into a low-cost producer of cement per tonne.
Further, it has also commenced a capex plan at the group level – that of expanding its grinding units at Dolvi, Maharashtra, and Nandayal, Andhra Pradesh. Another grinding unit is being added at Salem, Tamil Nadu. When commissioned, the expansion will help provide clinker to its manufacturing units at Salboni, West Bengal and Jajpur, Orissa at competitive rates, thus bringing down its cost curve.
Captive limestone mines
A significant benefit to the cement company is its ability to procure limestone from captive mines at Kurnool district, Andhra Pradesh, with proven reserves of 134 million tonnes. It has acquired limestone mining rights in Rajasthan, Chhattisgarh and Gujarat. Two years ago, it acquired new milestones in Kutch (125 MT) and Nagpur (205 MT). It has another 300 MT limestone reserve at Fujairah plant, UAE. It also has an agreement with steel players for procuring slag at bulk rates.
Locational advantage
The Company enjoys strategic locational advantage – that of being in close proximity to raw material sources and modes of transport. A majority of its raw materials are manufactured inhouse, and in close proximity to the manufacturing facilities, which gives it greater control over quality and consistency during the manufacturing process. Its target markets of Karnataka, Maharashtra, Andhra Pradesh, Telangana, Kerala, West Bengal, Tamil Nadu, Bihar, Jharkhand, Orissa and Goa are located adjacent to its manufacturing units. Cement being a capital-intensive industry, the locational advantage positively impacts its profitability.
Improving operating efficiency
The Company's operating efficiency is improving on a consistent basis, largely driven by the sale of portland slag cement and grounded granulated blast furnace slag in southern and western India. The move is likely to result in lower consumption of raw material, power and fuel per tonne of cement. Further, its manufacturing facilities being in close proximity to sources of procuring raw material and its addressable markets also leads to reduction in freight cost. As a result, JSW Cement reported higher EBITDA per tonne of Rs 811 in FY2020 from Rs 700 in the two preceding years. This was facilitated by an increased sale of blended cement and the high-margin ground granulated blast furnace slag. Going forward, driven by improving realisation and receding input prices, the Company is likely to report higher EBITDA per tonne.
Building a greener planet
Strengthened with innovative and sustainable technology, the company is living its vision of being India's top green cement producer. It has set a strategic roadmap towards achieving best-in-class energy efficiency in production. The company forayed into construction chemicals with the launch of a unique green product range. It has set up a 0.3 million tonne facility at Bellary in Karnataka. It also entered the ready-mix concrete (RMC) market with its first commercial unit in Chembur, Mumbai. This is a part of its larger strategy to increase customer base and offer integrated building material bouquet of offerings comprising cement, construction chemicals and steel with concrete. It maintains a unique focus on green building materials, which positions it as one of India's leading manufacturers of green 'sustainable' cement. It is set to launch its unique eco-friendly concrete for use in commercial construction projects and expand its RMC business in southern and western India.
Growing demand
The demand for cement is set to increase in India owing to the growth in housing, infrastructure, industrial projects. Rise in affordable housing is also set to create rising demand for affordable housing units. Further, as rural housing recovers due to better Kharif season and improved food grain production, demand will further increase.
Benefiting from India's infrastructure push
The growth potential in the Company is driven largely by the government's push for large infrastructure projects and a boom in housing construction. India presents an exciting construction and infrastructure story as goes about significantly increasing its allocation for capital expenditure to support its investment cycle. The Government maintains a continued focus on infrastructure and construction sector with higher budgetary allocation year-on-year. During Union Budget 2022-23, Finance Minister allotted ?48,000 crore for housing projects under the affordable housing scheme, further boosting the prospects of cement companies.
The Government is working on upgrading the road length of 1,25,000 km under the National Infrastructure Pipeline (NIP) in the next five years. The NIP has expanded to 7,400 projects from the previous 6,835 projects, paving the way for increased demand for cement.
Key risks
However, JSW Cement's lower capacity utilisation and limited portfolio diversification is a key worry. Also, the substantial capacity expansion planned exposes the company to risks related to project execution. Further, being in the commodity sector, the company is highly susceptible to volatility in input cost and realisation and also to cyclicality in the cement sector. It is also exposed to volatility in input prices for key components including freight, fuel, power and raw material, which has the capability to impact its Operating Profitability Margin.
KEY FINANCIALS VIS-À-VIS PEER GROUP (FY2020-21)
| | | | | | |
| --- | --- | --- | --- | --- | --- |
| | JSW CEMENT | JK LAKSHMI | BIRLA CORPORATION | ORIENT CEMENT | INDIA CEMENT |
| REVENUE | 3,858 | 4,384 | 6,785.45 | 2,342.4 | 5,770 |
| EBITDA | 884 | 527.51 | 1,437.48 | 569.0 | 830 |
| PROFIT AFTER TAX | 250 | 363.82 | 630.14 | 214.2 | 222 |
| TOTAL ASSETS | 6,944 | 4,661 | 12,895.59 | 2,812.05 | 10,874 |
| DEBT EQUITY RATIO (NO. OF TIMES) | 1.75 | 0.54 | 0.88 | 0.6 | 0.53 |
| EPS (Rs) | 2.53 | 34.45 | 81.83 | 10.45 | 7.15 |
(All figures in Rs Crore, except those mentioned)
List of Sources:
https://www.livemint.com/companies/news/jsw-cement-raises-rs1-500-crore-from-global-pe-investors-11627470886355.html
https://www.livemint.com/companies/news/sbi-picks-up-minority-stake-in-jsw-cement-for-rs-100-crore-11640066677872.html
https://www.constructionweekonline.in/uncategorized/18265-jsw-cement-forays-into-rmc-business-with-first-commercial-unit-in-mumbai
https://www.cemnet.com/News/story/171098/jsw-cement-to-sets-its-sights-on-ipo-and-green-cement-leadership.html
https://www.financialexpress.com/industry/interview-jsw-cement-in-talks-to-raise-200-m-by-march-21-to-list-by-dec-22/2136793/
https://www.thehindu.com/business/jsw-cement-eyes-30-mtpa-by-2025/article26314362.ece
Cement industry sees record growth amid booming construction demand
Glimpses from the 13th Cement Expo in Hyderabad.
"There's no waste in India; everything is wealth," was the thought-provoking idea that came from Dr Mohapatra, DG, NCCBM, as he shared his views on 'Circular Economy and Sustainability' at the recently concluded 8th Indian Cement Review Conference. The questions he raised and the ideas he presented were enriched with his decades of experience of working on research, development and analysis of alternative raw materials and renewable fuel for the cement industry. He highlighted the struggles in manufacturing blended cement and the opportunities that are available for its use. Finally, he suggested ways to ensure that each manufacturing plant falls within the gamut of a circular economy.
On his part Dr Sriharsha Reddy, Director, IMT Hyderabad, elaborating on 'ESG – Green Financing: A new opportunity for the cement industry', brought to light a number of important issues pertaining to fund procurement through traditional methods and the challenges therein.
Highlighting his views on carbon capture and its benefits for the cement manufacturers, Saurabh Palsania, Executive Director and Group Commercial Head, Dalmia Cement (Bharat), underscored the need to implement innovative technology and most importantly a proper strategy, in order to revolutionise the efforts towards net zero emissions. "Carbon capture, utilisation and storage (CCUS) is an investment-intensive process that also requires a commitment of time and labour. Keeping all these factors in mind, cement companies need to chart out an effective strategy to incorporate CCUS into their eco systems, ensure purity of the captured carbon and channel it towards predetermined activities for its optimum utility," he said.

Pratap Padode, Founder & President, FIRST Construction Council, summarised the challenges faced by the Indian cement industry as well as the growth opportunities it presented for manufacturers in terms of technological innovation and capacity building. He supported his opinions with statistical findings and his in-depth knowledge about the Indian cement and construction industries.
Several discussions from the event highlighted several critical aspects of the cement industry.
ESG – Green Financing: A new opportunity for the cement industry
The cement industry has made progress in reducing energy consumption and power usage, but the challenge now lies in reducing carbon emissions. With breakthrough carbon capture technologies and solar calcination of limestone, the industry can work towards achieving zero CO2 emissions. However, the economic value of carbon capture needs to be explored, with government support through carbon labelling, trading, and green funds. Other solutions such as non-contact grinding and heat recovery from kilns can also be explored to bring emissions to zero. The industry can achieve sustainability and low carbon footprint with digital transformation and well-planned processes. To finance green initiatives, traditional lending institutions such as banks are now considering the economic value of eco-friendly practices. However, long-term loans remain a challenge, and other lending institutions such as venture capitalists and government grants need to be explored.
Demystifying digitalisation and maximising the value chain impact
Digitalisation is crucial in optimising all stages of cement production. Industry 4.0 has provided tools that help determine the desired product quality, which is vital in meeting customer demands. As the importance of ESG continues to grow, digitalisation can help improve processes and reduce environmental impact. Transparency is also key, and a cloud-based platform can facilitate this. Automation at the plant level is vital for both efficiency and safety. However, it is important to remember that profitability is also essential for sustainability. Therefore, implementing digital tools and automation must be done with a focus on achieving profitability without compromising on sustainability.
Innovative supply chain strategies in the cement industry
Innovative supply chain strategies are crucial for the cement industry to remain competitive, with logistics and transportation being at the forefront. Industry experts discussed that the key to cost efficiency lies in innovation in first and last mile connectivity. However, logistics should not be viewed as merely a commercial function, but rather as a technology function. By investing in technology, cement manufacturers can drive the supply chain in a much better way, enabling them to evaluate processes from a revenue angle rather than just cost.
Industry experts also agreed that logistics is the only differentiator a cement company can have today, rather than cost or quality. As such, it is essential for cement manufacturers to explore non-renewable sources of energy to address the energy demand for distribution. Automation is also considered a key element for future logistics solutions. With these innovative strategies in place, the cement industry can increase efficiency and sustainability, which in turn can positively impact the bottom line.
On his part, Gaurav Gautam, Head of Sales, Beumer Group, highlighted the innovations in material handling systems that the is undertaking in order to make the movement of finished products smoother along the supply chain. The company specialises in tailor-made intralogistics solutions that help maximise productivity of cement companies.
Truly, the 8th Indian Cement Review Conference brought the industry together in a informative discussion on thought-provoking ideas and suggestions. The presentation weremade by Jayesh Patil, Assistant Manager, Flow Aids, Martin Engineering; Nischal Basavaraj, Regional Head – South, Liugong India; Sasi M Kumar, Business Development Manager – Cement, ExxonMobil; and S Chakravarti, Managing Director, Ecodea Projects and Control.
The conference was held alongside the 13th Cement Expo and Indian Cement Review Awards 2023. Partners supporting the event included: Presenting Partner: ExxonMobil Lubricants; Gold Sponsor: JK Cement and PhillipCapital India; Silver Sponsor: LiuGong India; Associate Sponsor: Humboldt Wedag India; Presentation Partners: Martin Engineering Company India, Beumer India, and Ecodea Projects & Control; Logo Sponsor: Stotz Gears; and Exhibiting Partners: Toshniwal Industries; TIDC (Murugappa Group), and Ringfeder Power Transmission India.
Solutions to protect concrete against monsoon
Concrete patching compounds for repairing concrete window ledges.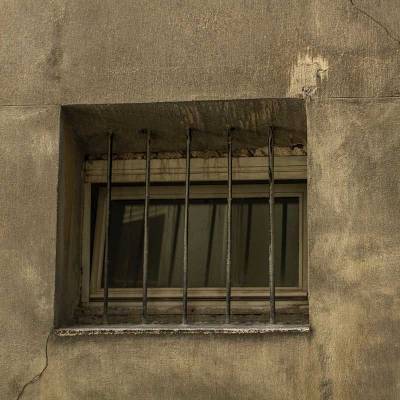 As the monsoon season rapidly approaches in India, the urgency to address potential damage to the commonly used building material – concrete –intensifies. Weathering and loading can cause cracks and deterioration, impacting both the structure's integrity and aesthetics and leading to water penetration and reinforcement corrosion. To ensure durability and prevent further damage, it is essential to promptly repair any concrete cracks.
Several structures face a common problem during monsoon season – holes created by water penetration or impact in concrete window sills. These not only affect the window's appearance and functionality but also pose a safety hazard. Fortunately, various concrete repair compounds are available in India to fill such holes and restore the window sill. Don't wait until it's too late –CW researches some of the concrete repair compounds that could help protect concrete structures from monsoon damage:
To read the full story, CLICK HERE
Heidelberg Materials secures SBTi validation
The Science-Based Targets Initiative (SBTi) has validated Heidelberg Materials' new 2030 CO2 reduction targets. The targets have a base year of 2020 and conform to a 1.5°C climate change framework. Per tonne of cementitious material, the producer is now committed to reducing its Scope 1 CO2 emissions by 24 per cent, its Scope 2 CO2 emissions by 65 per cent and its Scope 3 emissions by 25 per cent.
Images Source: Google Images