Understanding the nuances of Green Premiums
Bill Gates' book, "How to Avoid a Climate Disaster", brings us closer to some inconvenient truths, the ones that tell us that achieving Net Zero comes with enormous costs.
Bill Gates' book, "How to Avoid a Climate Disaster", brings us closer to some inconvenient truths, the ones that tell us that achieving Net Zero comes with enormous costs. He starts by defining the concept of Green Premiums, the ones that differentiate a green product with a product that creates externalities. Gates defines Green Premiums as, "the difference in cost between a product that involves emitting carbon and an alternative that doesn't?"
Taking his famous Green Premiums on Jet Fuels, the average retail price for a gallon of jet fuel in the United States over the past few years has been around $2.22, while advanced biofuels for jets cost around $5.35 per gallon. The Green Premium is the difference between the two, which is $3.13, or an increase of more than 140 percent.
Since airlines would not be willing to pay more than twice as much to fuel their planes—and many customers would balk at the resulting increase in air fares—the Green Premium on biofuels suggests that we need to find ways to either make them cheaper or make jet fuel more expensive. Or a combination of the two.
Or take his more famous example of the Electricity and the usefulness of the concept of Green Premiums, one study suggested that decarbonizing Europe's power grid by 90 to 95 percent would cause rates to go up roughly 14 euros per month for a typical household in the European Union. In the United States, it would cost an extra $18 a month for the average home. While that is still a substantial premium, especially for low-income people, it's encouraging that Europeans and Americans may be able to generate most of their electricity carbon-free for the cost of a few cups of coffee each month.
Once we know what's driving a given Green Premium, it acts like a roadmap—it tells us the route we need to take to get to zero. In the case of electricity, one step is to keep deploying renewables where they make sense. Another is to invest more in developing technologies like long-term electricity storage, carbon capture, and advanced nuclear. And we need to modernize and expand the grids that deliver clean electricity from where it's generated to where it's needed—often a distance of thousands of miles.
But alas, Gates assumed that a decarbonizing the grid would be as simple as adding clean energy of Solar and Wind, etc., to the Grid, which would mean extremely unstable forms of energy generation would be added to create a semblance of stability that comes from the Grid. Obviously this would need making the Grid run on storage systems, only a minuscule of which is currently on the Grid and the costs of adding such storage systems would come at enormous costs. Surely his reference of $18 per household or Euro 14 per household have come of under-estimation of the enormity of tasks ahead.
Or take his more infamous example of the Cement. Consider the process of making cement. It's responsible for releasing carbon dioxide in two ways: when fossil fuels are burned to generate heat for cement production, and during the chemical reactions involved in the manufacturing process.
We don't yet know how to make cement without releasing this carbon. The best we can do is to capture it once it has been released and stash it away permanently, a process that adds between 75 percent and 140 percent to the cost of cement. Few construction firms would be up for absorbing such a price increase in any competitive market.
Green Premiums in manufacturing is tricky and this is noted by Bill and the book is replete with examples of innovations in various areas of manufacturing that attempts to progressively reduce the carbon footprint in the product creation. The journey of sustainability is actually many pronged, it does not need to replace only the high energy fossil fuel footprints alone that is used for production of the product in question; this is where Bill's model is wrong.
Take Cement for example, if there was a way to replace all old concrete in buildings progressively to be recycled into concrete or to find replacement of concrete with more sustainable materials, the green premium calculations on Cement will be very different. Europe has already initiated recycled concrete from old buildings.
Aluminum holds a very striking example in Europe. In the late 1990s, Europe actually used 4 Million tons of primary Aluminum (that gets produced from bauxite ore in the earth's crust needing 14 tons of CO2 emission per ton of Aluminum output) to produce value added products, now that is down to 1 million. The recycling of beverage cans, packaging, automotive and other applications have facilitated this shift.
The aluminum Green premium is actually negative, as there is always a spread available between an aluminum scrap and the primary metal over all the costs of conversion that allows recycled aluminum to prevail as a green resource. Thus recycling a product with a high carbon footprint allows a different route to the final output, one that may not create the same externalities, emissions et al.
Thus the focus on Net Zero must make allowance for these shifts in the manufacturing processes based on recycling as a crucial step. This is where the communities of people must converge to create solutions.
Image Source: Google
South sees cement price rise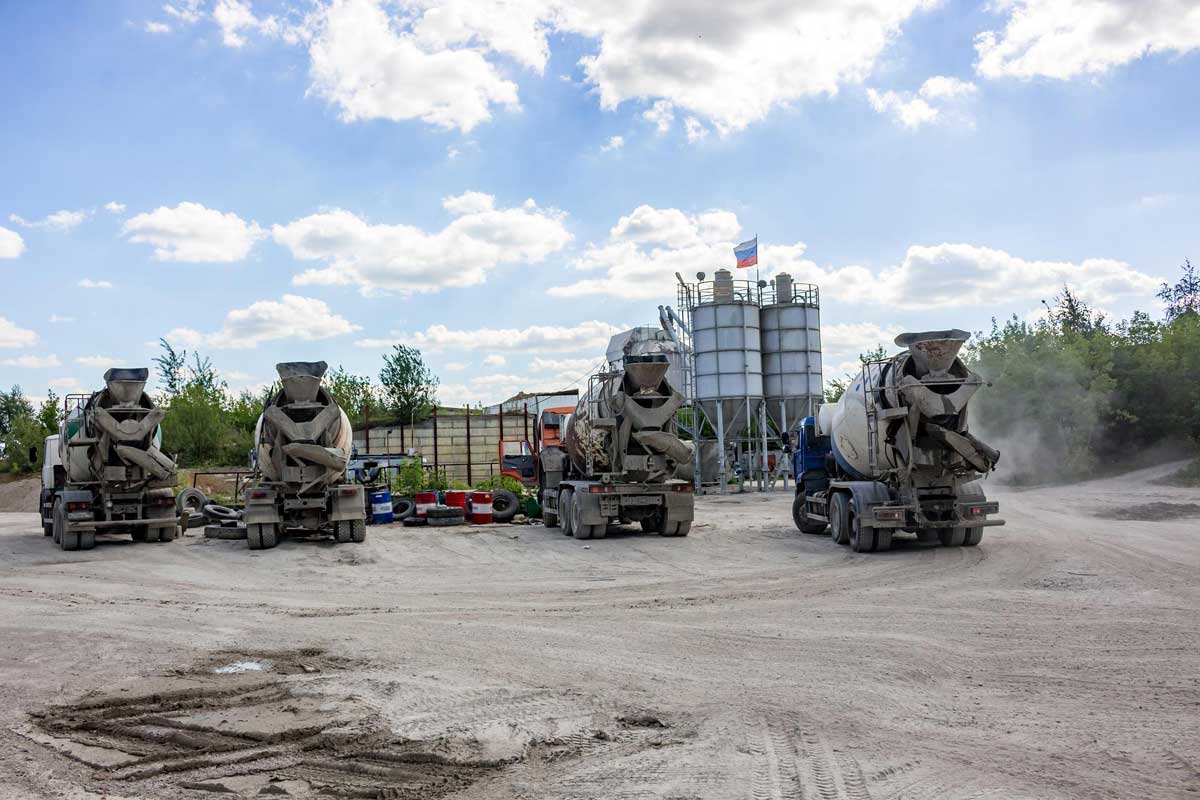 Prices have risen by Rs 13 per bag.
Cement prices across most regions in India headed lower in August as the monsoon continued to pick up pace. However, south India was an exception. The latest dealers' channel check by Kotak Institutional Equities showed cement prices in south India have risen by ₹13 per bag in August from July and are now at ₹404. One cement bag weighs 50 kg.
Most dealers based in the South continue to report poor sales on a month-on-month basis in August compared to July because of lack of credit flow, high cement prices, a heavy monsoon and a slowdown in government infrastructure projects.
Also Read
Target 900 MT coal production: Minister
Ministry of Coal signs 16 agreements with bidders of coal mines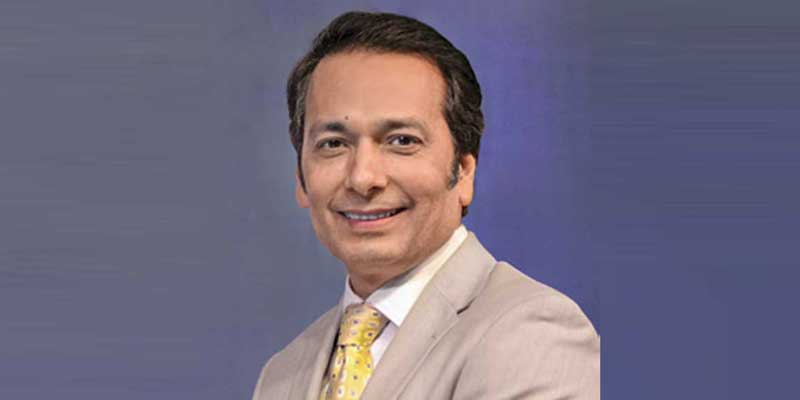 As the world moves towards novel exchange denominators like cryptocurrency, the cement industry is busy battling one of the oldest currencies in the world – fuel.
With the war between Russia and Ukraine continuing to rage, fuel prices have hit the roof, as can be seen from the rising cost of pet coke, diesel, freight and energy, which are important factors for cement manufacturing and mobilisation. The most likely scenario would have been a resulting increase in cement price, however the price correction did not follow through and the cement sector witnessed flat rates in May and a dip in prices in June across India. This has adversely affected the profitability of cement. Amid elevated costs of raw materials and decrease in demand, Emkay Global Financial Services has cut its earnings before interest tax depreciation and amortisation (EBITDA) estimates for the sector by 5-6 per cent for FY 23/24/25.
Apart from this, currently sustainability is also detrimental to cost efficiency for cement companies. Green energy initiatives, such as alternative fuel and raw materials (AFR) and waste heat recovery system (WHRS), are adding to the production costs. These costs are not getting translated into price hike, leaving the cement makers to bear the brunt. However, sustainable production and net zero targets are not to be toyed with, and each player has to put in their best effort. With regards to input costs, experts are hopeful of price corrections through rise in demand for cement in the months to come.
All eyes are right now on Russia, thanks to the compelling need to sourcing fuel from low-cost destinations. Giants from the steel and power industries are already dealing with Russia for its pulverised coal. India has also shown an interest in increasing its import of thermal and coking coal from Russia, and is estimated to import 40 million tonnes tonnes by 2035.
Corrections in pricing and innovations in raw materials and alternative energy might be at different ends of the spectrum but they are bound to have a long lasting impact on cement companies, as each player puts in their best effort to win this fuel fight.
KEC International bags orders worth Rs. 12.33 billion
Secures an order to build India's first 765 kV Digital Substation
KEC International, an RPG Group Company, has secured new orders of Rs. 12.33 billion across its various businesses:
The business has secured orders for T&D projects in India, Middle East and Americas: 765 kV Digital GIS Substation order in India, from Power Grid Corporation of India (PGCIL), supply of towers in Middle East, secured by subsidiary in UAE, supply of towers, hardware and poles in Americas, secured by the company's subsidiary, SAE Towers.
The business has secured orders for infra works in the paints and metals & mining segments; laying of cross-country pipeline and associated works and various types of cables in India and overseas.
Mr. Vimal Kejriwal, MD & CEO, KEC International commented, "We are pleased with the new order wins, especially the prestigious order from PGCIL, to build India's first 765 kV Digital substation. Our Civil business continues to strengthen and diversify its presence in the industrial segment with the addition of a very reputed client. We are also encouraged by the order in the Oil and Gas Pipelines, which further enhances the business' order book."