A leap towards a technology horizon
Indian cement plants are gearing up for the future by embracing digitisation to earn a competitive advantage in the market. The plant is just one component of the cement value chain, but it remains one of the most important components in achieving operational efficiencies, higher energy efficiency, reduced carbon footprint, and overall business goals.
Over the last few years, cement companies are increasingly focusing on transforming the way they do business, through implementing the right technologies. They are investing heavily in digital assets to automate their operations. Artificial Intelligence, big data, cloud, IoT, and systems integration technologies are some of the new technology horizons that Indian cement companies are adopting to offer a competitive advantage and create sustainable growth in the near future.
The ongoing pandemic has made cement companies realise the importance of technology in cement plants. Cement companies today have started embracing various technologies to achieve considerable productivity gains and to recover from the impact of Covid-19. We spoke to companies like ACC, Shree Cement, JK Lakshmi, and KnowledgeLens, to understand various trends and technologies in the cement industry. Our takeaway is that Indian cement companies are on a journey to achieve resilient, agile, green, and efficient cement plants.
According to new market research by Global Market Estimates, the Global Artificial Intelligence in Cement Production Market is projected to grow at a CAGR value of 28.5% during the forecast period of 2021 to 2026. Predictive analysis and AI help to identify the inefficiencies in the process and hence a lot of cement companies are looking for deploying such solutions. Solution providers such as ABB, Siemens, ES Processing, Petuum, Halliburton, and thyssenkrupp among others are the players in the artificial intelligence in the cement production market.
Technology advancements
A strong IT infrastructure enables a fully integrated cement value chain. Right from algorithms, cement quality, energy efficiency, and cement-to-clinker ratios, technology can automatically track and improve the efficiency level of each piece of equipment and procedure.
ACC and Ambuja Cement have technologies such as Tool Location System (TLS) and Supervisory Control and Data Acquisition (SCADA) to increase plant efficiency and uptime. Neeraj Akhoury, CEO India LafargeHolcim, MD & CEO of Ambuja Cements, explains, ??aunched almost a year ago, another innovation – the Remote Troubleshooting Tool using Smart Glass Technology has proven to be a delight for site engineers. This two-way tool ensures timely and expert support to plants, especially during this pandemic where this tool has been considered a boon. Digital Eye is another technology utilised by both companies to digitally monitor factory and plant operations using drones and video analytics to operate effectively and increase safety.??/p>
Similarly, Orient Cement has taken IT initiatives to accelerate the digitisation journey by leveraging Industry 4.0 technologies to improve their plant?? Operational Visibility and bring in Predictive Analytics for better operational efficiency.
Predictive analysis is the buzzword today. In cement plants, it can be used for Equipment Monitoring and Predictive Maintenance by installing factory-fitted sensors. These sensors are intelligent enough to detect the source of the problem. Having such tools reduces inspection time and ordering time, which leads to a reduction in overall cost to the company.
Technologies around predictive quality and process control are also been deployed at cement plants for major processes such as raw material crushing and grinding, baking raw material, and clinkerisation. In a typical traditional method, this process depends on a lot of parameters like the speed of the mill, mill temperature, clinker feed temperature, grinding duration, etc, which makes it time-consuming and complicated. Having an advanced predictive system can detect variability across these parameters.
Cement companies have realised the need of improving their processes. Such is the case of Orient Cement, the company needed a robust technology that could facilitate a manufacturing data lake to facilitate historical analytics of the plant data for operational insights, anomalies detection, and areas of process improvement. The cement company implemented iLens ??Industrial IoT Solution at their Plant at Devapur.
Sudheesh Narayanan, Founder & CEO of Knowledge Lens, explains, ??e interfaced the Plant?? PLCs (Programmable Logic Controller) with in-built protocol support to perform real-time data acquisition of around 4000 parameters across multiple PLC Machines in 3 Units to monitor the assets, storage of historian data and a mechanism to backup, synchronise the data from plant network to the corporate network in a secure manner. The data was stored in a highly scalable big data platform which served as a unified storage repository to perform monitoring and analytics.??/p>
Therefore, Data analysis is the key. It is another important area where cement companies are looking at automation. A few cement companies use data obtained from their systems and processes to determine and assess cement quality and energy consumption.
Technology for Seamless Supply chain
Seamless logistic operations are important in every cement plant because the raw material and the finished product are reactive to external conditions like moisture, heat, impurities, etc. The transport of materials mostly happens through heavy trucks. For a seamless operation, it is important to have control of your supply chain. Thus, cement companies are installing supply chain solutions to monitor the location of each vehicle in their fleet, and measure the payload carried by each vehicle. During Covid times, automation in this area has proved to be a boon to check the vitals of the crew members. IT solutions offer help in routing vehicles to their destinations without wasting time and cost.
Shree Cement is an excellent example who have gone from old methods to advanced Supply chain mechanism. Earlier, the company was handling 5000 trucks on daily basis across all units. This massive volume was leading to Truck Turnaround Time (TAT) of 12-13 Hrs and was resulting in a rise in freight cost significantly. Moreover, due to security checks, vehicles were being stranded within the plants at various for several hours, severely impacting the dispatch capacity.
To address these challenges, Shree Cement has installed RFID Based Integrated Logistics Management System (ILMS), Boom Barriers at security checkpoints, Manless weighbridges, Auto Invoice Generation through Robotics Process Automation (RPA), and Auto E-way bill through third-party applications.
Now, truck movement inside the plant premises is completely automated. Real-time tracking of vehicles is being done leading to a reduction in turnaround time to 4-5 Hrs. ??he visibility has increased dramatically leading to smooth and clutter-free movement. Not only this, all our 80 manless weighbridges and invoicing through RPA have saved 320 and 100 manpower respectively. This manpower was shifted to more productive operations resulted in more output and less new hiring,??says Yogesh Mehta, Vice President, Shree Cement.
Similarly, ACC and Ambuja Cement realised the need for digital implementation in Supply chain Management, and thus have implemented Blue Yonder Luminate Planning for supply chain transformation and digitalisation. They launched the Transport Analytics Center (TAC) in March 2020, which ensured allowing operational teams with real-time data on distribution safety, cost optimisation, and efficiency improvement.
Reaping the Benefits
Modernisation comes with loads of benefits to the cement industry, such as improved operations, better customer service, cost optimisation, and better collaboration.
Akhoury states that the company?? ??lants of Tomorrow??certified operation promises 15 to 20 per cent more operational efficiency compared to a conventional cement plant.
Interestingly, there are technologies been deployed by cement players to track real-time journeys. Some cement companies have installed integrated dashboards that offer key insights into their businesses. This integrated system aids decision-makers to identify the weakest links in the supply chain and take necessary steps to improve the process.
Cement plants are rethinking their products and taking energy-efficient measures to achieve carbon neutrality. According to few analysts, cement plants have the capacity to reduce CO2 emissions by up to 75 per cent by 2050. And this could be achieved by advanced measures like scaling of carbon capture, utilisation, and storage technologies.
Reducing CO2 emissions is on every cement company?? top agenda. By adopting the right technologies, the cement companies are aggressively looking forward to meeting their sustainability targets. Cement players are more conscious now of selecting and investing in technology to improve the energy efficiency of their production facilities. With help of technology, they are aiming at using alternative raw materials and fuels to replace CO2-intensive clinker.
Best practices
There cannot be a single approach for all cement plants. Each plant has its own objective and challenges and should choose its path depending on goals, desire for centralisation, existing in-house infrastructure, capacity, budget, and resources. One common objective could be around value generation. This is where technology comes into the picture. Companies need to introspect questions like–Can a fully integrated manufacturing unit generate higher margins?
Cost estimation and time estimation should be taken into account before choosing the right IT solution. Beyond that, some of these investments might be driven by compliance requirements.
CONCLUSION
Indeed, there has been an acceleration in the adoption level of IT at cement plants today and we feel that the Indian cement plants will operate in a drastically different way than it operates today.
India Cements partners with startup Tvasta to promote sustainability
The collaboration will promote sustainability in the construction sector
Cement major India Cements has partnered with the Indian Institutes of Technology (IIT)-Madras incubated construction 3D printing startup Tvasta Manufacturing Solutions to promote sustainability in the construction sector.
The collaboration will witness India Cements and Tvasta work together on research and development (R&D) and exchange of technology to create new raw material formulations used in 3D printing applications and present support for major projects to bring in price and time-effective, dwelling solutions.
The two companies told the media that the 3D method of construction employs 30% less water and sand, and the parties have already worked jointly on certain projects, including ones at Jaisalmer and Gandhinagar for the Indian Air Force (IAF) and an ongoing infrastructure project for a corporate entity in Mumbai.
On Wednesday, the memorandum of understanding (MoU) was inked by Rupa Gurunath, the whole-time director, India Cements, and Vidyashankar C, co-founder, and COO, Tvasta Manufacturing Solutions.
The parties expect that the partnership makes way for more digitised and sustainable construction techniques and encourages the industry to adopt such practices.
Established in 2016 by IIT Madras alumni, Tvasta built India's first 3D-printed house on the IIT Madras campus.
---
Also read: India Cements Limited's share price fell by 15% in last quarter
Corporate Social Responsibility (CSR), a management concept that integrates social and environmental concerns, is a widely used and practised term. From philanthropy to environmental sustainability, CSR covers a gamut of verticals. ICR looks at the ongoing CSR initiatives of companies to understand how a unified platform works to maximise their impact.
Corporate Social Responsibility (CSR), according to the United Nations Industrial Development Organisation, is a management concept whereby companies integrate social and environmental concerns in their business operations and interactions with their stakeholders CSR is generally understood as being the way through which a company achieves a balance of economic, environmental and social imperatives ('Triple-Bottom-Line-Approach'), while at the same time addressing the expectations of shareholders and stakeholders In this sense it is important to draw a distinction between CSR, which can be a strategic business management concept, and charity, sponsorships or philanthropy.
India is the second largest producer of cement in the world with more than seven per cent installed capacity globally. The industry plays a binding and pivotal role in building the socio-economic environment of the nation, development of infrastructure and education sector by spending millions in their CSR activities.
Increasing accountability
According to the CSR Journal, India, as of financial year 2020, the top five cement companies that have taken CSR seriously and have given back to the society are Ultratech Cement with a spend of over Rs 125 crore and betterment of 16 lakh lives, followed by Ambuja Cement with a spend of Rs 53.97 crore reaching to people in 44 locations through 11 states, followed by Shree Cement with a spend of Rs 40.47 crore working for the betterment of around 255 villages, followed by ACC Cement with a spend of 32 crores and Ramco Cements with a spend of Rs 14.99 crores.
Governing policies
In August 2013, the Companies Act 2013 replaced the Companies Act of 1956. The new act introduced changes in businesses that affect company formation, administration, and governance, and incorporates an additional section, Section 135, a clause on Corporate Social Responsibility obligations for companies listed in India. This clause covered essential prerequisites pertaining to the execution of CSR activities of a business, like fund allotment, reporting, and successful project implementation.
Post the replacement of the Companies Act 1956, India in April 2014 became the first country to legislate the need to undertake CSR activities and mandatorily report CSR initiatives under the new Companies Act 2013.
-Kanika Mathur
Shree Cement witnesses high input cost at Rs 910 cr in Q4 FY22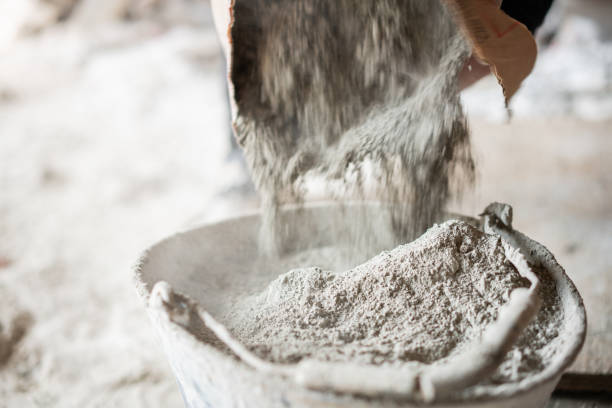 Shree Cement's cement volumes drop by 2.3% YoY to 8 mt in FY22
Shree Cement Limited told the media that it had hit higher-than-expected input costs, with standalone Earnings Before Interest, Taxes, Depreciation, and Amortisation (EBITDA) at Rs 910.6 crore in the fourth quarter (Q4) of FY22, lower than the consensus estimate of Rs 1,010.7 crore.
According to the analysts, the muted cement prices in its key market of East India Limited can pass on the burden of increased costs with a decline in operating margin. At 22.2%, its standalone operating margins fell to a three-year low in Q4 FY22.Shree Cement has been enjoying premium valuations as it can control costs better than competitors.
Kotak Institutional Equities said that Shree Cement's EBITDA per tonne premium over Ultratech Cement Limited has been declining for the past three years and has now merged.
In Q4 FY22, cement volumes declined by 2.3% year-on-year (YoY) to 8 million tonnes (mt).
In FY22, its standalone volume growth at 3.3% was much lower than its counterparts. The company is adding more capacities in the East and North India and aims to reach 57 million tonnes per annum (mtpa) capacity in the next three years.
The pace of improvement in the existing capacity utilisation and price hikes are crucial. In FY22, its capacity utilisation stood at 60%.The company's stocks were at Rs 21,650 on 7 March 2022 on the National Stock Exchange (NSE). Last year, its shares had given negative returns of 20.6%.
As per the FY23 EBITDA estimates of Axis Securities Limited, the Shree Cement stock is trading at a 22x valuation. For FY24, the domestic brokerage house witnesses multiple moderating to 17x.
Axis Securities told the media that Shree Cement is under pressure, and the premium valuation for its operating efficiency is now at risk.
---
Also read: Shree Cement net profit declines 23.6% to Rs 482 cr in Q3 FY33