Svante raises $75 m from investors to work on carbon capture projects Svante has raised US$75m in an investment round. The financing was led by Temasek and includes strategic investors Chart Industries, Carbon Direct and Export Development Canada (EDC). Existing investors OGCI Climate Investments, BDC Cleantech Practice, Chevron Technology Ventures, The Roda Group and Chrysalix Venture Capital also participated in the round.
The investment gives the company will allow the company to advance a number of initiatives over the next three years, including work to support several commercial scale carbon capture facilities to address hard-to-abate emissions from industrial operations such as cement manufacturing, blue hydrogen production and natural gas boilers. Svante has now attracted more than US$150m in funding since it was founded in 2007 to develop and commercialise its solid sorbent technology.
??owering the capital cost of the capture of the CO2 emitted in industrial production is critical to the world?? net-zero carbon goals required to stabilize the climate. Leaders from industry, financial sectors and government agree on the enormity of the challenge and the critical need to deploy carbon capture and carbon removal solutions at Gigatons scale. The carbon pulled from earth as fossil fuel needs to go back into the earth in safe CO2 storage,??said Claude Letourneau, President CEO of Svante.
Philosophy of High Strength Cement/Concrete
Dr S B Hegde, Professor, Pennsylvania State University, USA, delves into the aspects of durability and sustainability of high strength concrete.
The world is passing through difficult and troubled times, and we live in a rapidly changing world. The construction industry is facing many challenges – global warming, climate change forces and the capability to achieve sustainable development and economic progress without damaging our environment. The concrete industry in particular faces further challenges. There is extensive evidence to show that concrete materials and concrete structures all over the world are deteriorating at a rapid rate, and that we are unable to ensure their long-term durable service life performance.
To confound this situation, we are also faced with an urgent need to regenerate our infrastructure systems if we are to eradicate poverty and provide a decent 'quality of life' for all the peoples of the world.
Durability vs strength
This paper shows that the current emphasis on high strength and very high strength, and the design philosophy of durability through strength for concrete materials and concrete structures is fundamentally flawed. It is this misleading concept and vision that is primarily responsible for the lack of durable performance of concrete in real life environments.
Making it last longer
This intuitive association of strength with durability is again partly due to the current Ultimate Strength Design approach which creates an implicit belief and illusion that if concrete is proportioned to give high compressive strength, and then, if prescriptive code specifications in terms of cement content, water/cementitious materials (w/cm) ratios, types of cement, steel cover thickness and types and amounts of mineral and chemical admixtures are adhered to, then somehow the durable service life of the concrete structure will be automatically and adequately assured.
About the author: Dr S B Hegde, Professor, Pennsylvania State University, United States of America.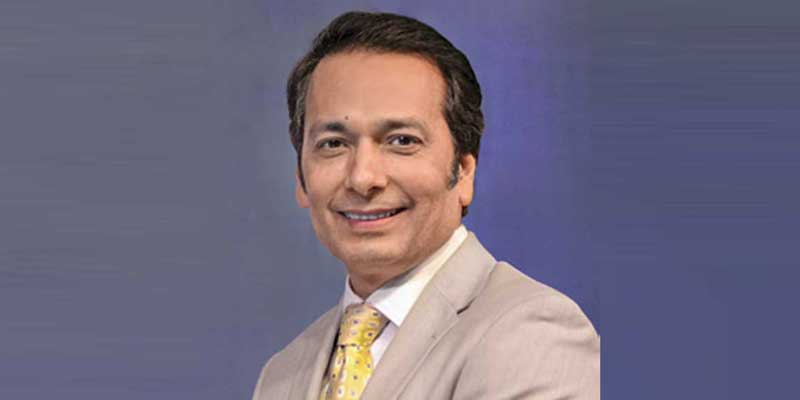 As the world moves towards novel exchange denominators like cryptocurrency, the cement industry is busy battling one of the oldest currencies in the world – fuel.
With the war between Russia and Ukraine continuing to rage, fuel prices have hit the roof, as can be seen from the rising cost of pet coke, diesel, freight and energy, which are important factors for cement manufacturing and mobilisation. The most likely scenario would have been a resulting increase in cement price, however the price correction did not follow through and the cement sector witnessed flat rates in May and a dip in prices in June across India. This has adversely affected the profitability of cement. Amid elevated costs of raw materials and decrease in demand, Emkay Global Financial Services has cut its earnings before interest tax depreciation and amortisation (EBITDA) estimates for the sector by 5-6 per cent for FY 23/24/25.
Apart from this, currently sustainability is also detrimental to cost efficiency for cement companies. Green energy initiatives, such as alternative fuel and raw materials (AFR) and waste heat recovery system (WHRS), are adding to the production costs. These costs are not getting translated into price hike, leaving the cement makers to bear the brunt. However, sustainable production and net zero targets are not to be toyed with, and each player has to put in their best effort. With regards to input costs, experts are hopeful of price corrections through rise in demand for cement in the months to come.
All eyes are right now on Russia, thanks to the compelling need to sourcing fuel from low-cost destinations. Giants from the steel and power industries are already dealing with Russia for its pulverised coal. India has also shown an interest in increasing its import of thermal and coking coal from Russia, and is estimated to import 40 million tonnes tonnes by 2035.
Corrections in pricing and innovations in raw materials and alternative energy might be at different ends of the spectrum but they are bound to have a long lasting impact on cement companies, as each player puts in their best effort to win this fuel fight.
Blended Cement Grinding: Energy Intake and Fineness
ICR delves into the nuances of the grinding processes to understand its impact on energy consumption, quality of output and technology as well as the methodology of producing green cement.
The early adopters of the cement grinding process involved extracted clinker from the clinker tank and transported it to the cement mill hopper by belt conveyors, where a measured quantity of clinker and gypsum was fed into a closed-circuit ball mill and OPC was produced through inter-grinding and blending of 95 per cent clinker with 5 per cent gypsum.
The initial problem was coarseness, as 20 per cent over 100-micron diameter was part of the ground cement. Today with advancement of technology the fineness has been improved (3200 gm/square cm) by adopting specialised steel in the grinding equipment, together with use of grinding media, steel balls where material fed through the mill is crushed by impact and ground by attrition between the balls. The grinding media are usually made of high-chromium steel. Fineness is a controlled parameter for cement to ensure better hydration and strength development. Ground cement is then stored in a water-proof concrete silo for packing.
Making Cement Green
The rise of blended cement, starting from use of fly ash (30 per cent to 35 per cent) in PCC and blast furnace slag (65 per cent to 70 per cent) in slag-based cement, as an additive with clinker, together with 5 per cent gypsum, made the introduction of green cement as a better environment friendly product. The use of fly ash or blast furnace slag with clinker created avenues for commercial consumption of coal-fed pPower plant waste (fly ash) and steel blast furnace waste (slag) leading to the green cement that used 60 per cent of clinker in PCC and 35 per cent clinker in slag based cement.
This development has seen progressive increase of both fly ash and slag in the ground cement as well as in concrete, where fly ash or ground slag is added to OPC at the concreting stage. Such processes had enormous logistics challenges and in India the adoption of such a process during concreting is less prevalent.
Grinding a mixture of clinker with the fly ash or slag, together with gypsum has implications of cost stemming from use of electricity for grinding and landed cost of all inputs for the grinding process. Cement grinding is the single biggest consumer of electricity in the entire manufacturing process of cement, the rest is in the grinding of limestone in the crushers and in the fuel mills for grinding fuel used in the clinkerisation process. Finished grinding may consume 25-50 kWh/t cement, depending on the feed material grindability, additives used, plant design and especially the required cement fineness.
The grinding process absorbs more energy due to the losses attributable to heat generated during grinding, friction wear, sound noise and vibration. Less than 20 per cent of energy absorbed is reckoned to be converted to useful grinding: the bulk is lost as heat, noise, equipment wear and vibration. For ball mills, only 3 to 6 per cent of absorbed energy is utilised in surface production, the heat generated can increase mill temperature to more than 120⁰ C and causes excessive gypsum dehydration and media coating, if mill ventilation is poor.
Understanding the Process
There are four types of grinding mills in use today are:
Ball Mill (BM): Predominant despite higher energy consumption partly because of historical reasons but partly also because it still offers considerable advantages over other mills, often operating with roller press for pre-grinding or in combined grinding.
Vertical Roller Mill (VRM): Gained popularity in the last decade due to lower energy consumption and higher capacity, with relatively few plants in service.
Roller Press (RP): A more recent choice especially after the advent of the V-separator and improved roller life, offers the lowest energy consumption but even few plants in service.
Horizontal Mill (HM): A very few in service and found mainly in companies related to the
mill developer.
The chart below shows the relative power consumption for the different types of grinding process:
The implications of higher cost in installation, maintenance, operating cost, availability and quality of ground cement, makes the BM still the most common type of technology used, while VRM scores on electrical consumption.
The role of grinding media cannot be ignored in this entire process of grinding. The BM is a horizontal cylinder partly filled with steel balls (or occasionally other shapes) that rotates on its axis, imparting a tumbling and cascading action to the balls. Material fed through the mill is crushed by impact and ground by attrition between the balls. The grinding media are usually made of high-chromium steel. The smaller grades are occasionally cylindrical ('pebs') rather than spherical. There exists a speed of rotation (the 'critical speed') at which the contents of the mill would simply ride over the roof of the mill due to centrifugal action. The critical speed (rpm) is given by: nC = 42.29/√d, where d is the internal diameter in metres. A BM is normally operated at around 75 per cent of critical speed, so a mill with diameter 5 metres will turn at around 14 rpm.
The mill is usually divided into at least two chambers (although this depends upon feed input size – mills including a roller press are mostly single-chambered), allowing the use of different sizes of grinding media. Large balls are used at the inlet, to crush clinker nodules (which can be over 25 mm in diameter). Ball diameter here is in the range 60–80 mm. In a two-chamber mill, the media in the second chamber are typically in the range 15–40 mm, although media down to 5 mm are sometimes encountered. As a general rule, the size of media has to match the size of material being ground: large media can't produce the ultra-fine particles required in the finished cement, but small media can't break large clinker particles. Mills with as many as four chambers, allowing a tight segregation of media sizes, were once used, but this is now becoming rare.
-Procyon Mukherjee