JK Cement presents JKC Wood Amore JK Cement has made its foray into the wood finishes segment with the launch of JKC Wood Amore – a range of premium Italian wood finishes. #NurturedInItaly, JKC Wood Amore, translates as ??ove for wood??has been formulated in collaboration with Italian wood coatings and finishes pioneer– Sivam Coatings.
JKC Wood Amore brings a range of polyurethane (PU) products ensuring good finish, aesthetics and durability for wood surfaces that is best suited for interiors. The polyurethane range of products are being introduced in clear and white– matt and glossy finishes. It also comes with over 2,000 colours options in PU Matt and Gloss finishes.
Niranjan Mishra, Business Head, JK White Cement, said, ??e have a nation-wide presence in most of the paint retail outlets owing to our marquee brands. JKC Wood Amore is a wonderful addition to our wide range of products as it reinforces our commitment to beautifying spaces; be it your walls, floors, ceilings and now, even wood-work and furniture."
With the JKC Wood Amore product and colour excellence centre located in Gurgaon, the product is currently being launched in a phased manner and is already available in some key markets of northern India with an ambition of expanding pan-India by 2022. The brand will further launch a polyester, water-based and special effects range of finishes in the near future.
India Cements partners with startup Tvasta to promote sustainability
The collaboration will promote sustainability in the construction sector
Cement major India Cements has partnered with the Indian Institutes of Technology (IIT)-Madras incubated construction 3D printing startup Tvasta Manufacturing Solutions to promote sustainability in the construction sector.
The collaboration will witness India Cements and Tvasta work together on research and development (R&D) and exchange of technology to create new raw material formulations used in 3D printing applications and present support for major projects to bring in price and time-effective, dwelling solutions.
The two companies told the media that the 3D method of construction employs 30% less water and sand, and the parties have already worked jointly on certain projects, including ones at Jaisalmer and Gandhinagar for the Indian Air Force (IAF) and an ongoing infrastructure project for a corporate entity in Mumbai.
On Wednesday, the memorandum of understanding (MoU) was inked by Rupa Gurunath, the whole-time director, India Cements, and Vidyashankar C, co-founder, and COO, Tvasta Manufacturing Solutions.
The parties expect that the partnership makes way for more digitised and sustainable construction techniques and encourages the industry to adopt such practices.
Established in 2016 by IIT Madras alumni, Tvasta built India's first 3D-printed house on the IIT Madras campus.
---
Also read: India Cements Limited's share price fell by 15% in last quarter
Corporate Social Responsibility (CSR), a management concept that integrates social and environmental concerns, is a widely used and practised term. From philanthropy to environmental sustainability, CSR covers a gamut of verticals. ICR looks at the ongoing CSR initiatives of companies to understand how a unified platform works to maximise their impact.
Corporate Social Responsibility (CSR), according to the United Nations Industrial Development Organisation, is a management concept whereby companies integrate social and environmental concerns in their business operations and interactions with their stakeholders CSR is generally understood as being the way through which a company achieves a balance of economic, environmental and social imperatives ('Triple-Bottom-Line-Approach'), while at the same time addressing the expectations of shareholders and stakeholders In this sense it is important to draw a distinction between CSR, which can be a strategic business management concept, and charity, sponsorships or philanthropy.
India is the second largest producer of cement in the world with more than seven per cent installed capacity globally. The industry plays a binding and pivotal role in building the socio-economic environment of the nation, development of infrastructure and education sector by spending millions in their CSR activities.
Increasing accountability
According to the CSR Journal, India, as of financial year 2020, the top five cement companies that have taken CSR seriously and have given back to the society are Ultratech Cement with a spend of over Rs 125 crore and betterment of 16 lakh lives, followed by Ambuja Cement with a spend of Rs 53.97 crore reaching to people in 44 locations through 11 states, followed by Shree Cement with a spend of Rs 40.47 crore working for the betterment of around 255 villages, followed by ACC Cement with a spend of 32 crores and Ramco Cements with a spend of Rs 14.99 crores.
Governing policies
In August 2013, the Companies Act 2013 replaced the Companies Act of 1956. The new act introduced changes in businesses that affect company formation, administration, and governance, and incorporates an additional section, Section 135, a clause on Corporate Social Responsibility obligations for companies listed in India. This clause covered essential prerequisites pertaining to the execution of CSR activities of a business, like fund allotment, reporting, and successful project implementation.
Post the replacement of the Companies Act 1956, India in April 2014 became the first country to legislate the need to undertake CSR activities and mandatorily report CSR initiatives under the new Companies Act 2013.
-Kanika Mathur
Shree Cement witnesses high input cost at Rs 910 cr in Q4 FY22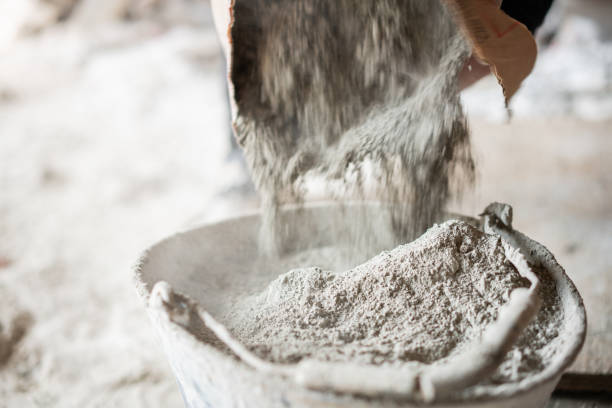 Shree Cement's cement volumes drop by 2.3% YoY to 8 mt in FY22
Shree Cement Limited told the media that it had hit higher-than-expected input costs, with standalone Earnings Before Interest, Taxes, Depreciation, and Amortisation (EBITDA) at Rs 910.6 crore in the fourth quarter (Q4) of FY22, lower than the consensus estimate of Rs 1,010.7 crore.
According to the analysts, the muted cement prices in its key market of East India Limited can pass on the burden of increased costs with a decline in operating margin. At 22.2%, its standalone operating margins fell to a three-year low in Q4 FY22.Shree Cement has been enjoying premium valuations as it can control costs better than competitors.
Kotak Institutional Equities said that Shree Cement's EBITDA per tonne premium over Ultratech Cement Limited has been declining for the past three years and has now merged.
In Q4 FY22, cement volumes declined by 2.3% year-on-year (YoY) to 8 million tonnes (mt).
In FY22, its standalone volume growth at 3.3% was much lower than its counterparts. The company is adding more capacities in the East and North India and aims to reach 57 million tonnes per annum (mtpa) capacity in the next three years.
The pace of improvement in the existing capacity utilisation and price hikes are crucial. In FY22, its capacity utilisation stood at 60%.The company's stocks were at Rs 21,650 on 7 March 2022 on the National Stock Exchange (NSE). Last year, its shares had given negative returns of 20.6%.
As per the FY23 EBITDA estimates of Axis Securities Limited, the Shree Cement stock is trading at a 22x valuation. For FY24, the domestic brokerage house witnesses multiple moderating to 17x.
Axis Securities told the media that Shree Cement is under pressure, and the premium valuation for its operating efficiency is now at risk.
---
Also read: Shree Cement net profit declines 23.6% to Rs 482 cr in Q3 FY33