The accusations of cartelisation, if any, are totally incorrect and ill-founded Vinita Singhania, Managing Director, JK Lakshmi Cement Ltd, and President, Cement Manufacturers' Association (CMA) in an e-interview with Indian Cement Review, explains her priorities, defends accusations and puts forth her suggestions for the growth of Indian cement industry.
Now that the Budget 2011-12 has been announced, what are your priorities for the Indian cement industry?
My main priority for the cement industry is to arrange/mobilise adequate raw materials and infrastructure so that the industry can grow at the required rate to meet the emerging demand of the nation in the next one decade. Indian cement industry today faces acute shortage of fuel for production as well as for its power requirement, wagon for its movement of cement and more importantly, bulk handling infrastructure at the cement unloading/consumption points. Further, since the Budget has not addressed the long pending concern of the industry with respect to the high taxation burden, the priority to sensitise and convince the authorities about the same remains an important item on the Industry's agenda.
What has the Budget badly missed out, which would have propelled the industry to greater heights?
As mentioned earlier, the issue of high taxation on cement industry which results in high cost of cement to the end-consumers needs to be looked at by the government afresh, recognising that cement is an essential input for the country's infrastructure development as also for common man's housing requirement.
The Budget does not incentivise efficient working in the cement industry atleast. Neither it has encouraged the modern method of construction/products like RMC, AAC blocks etc, which are not only environment-friendly but if which encouraged can reduce the load on the country's resources and infrastructure. Instead of any incentive products like fly ash, slag, RMC are now being subjected to excise rate of one per cent. With imaginative use of taxation on these products their consumption could have been encouraged.
What is your opinion on the reduction in import duty on pet coke and gypsum? What would be its impact on production cost?
Reduction in import duty on pet coke and gypsum is a positive move though the reduction is still only half way meeting the industry's requirement which faces an anomaly of cement being imported at zero per cent import duty while the import of its raw material was being subject to 5 per cent import duty which has been reduced to 2.5 per cent in the Budget. It can possibly impact the production cost by about one per cent to those units who are dependent on imported coal or pet coke and who are situated closer to the ports. The rest of the cement plants which form a major chunk remain unaffected.
The government has restructured the excise duty by bringing in composite rates having an ad valorem and specific component. What would be its impact on the cement price?
The dual system of excise on cement is now prevalent for the fifth year. The bigger question is not that one of ad valorem vs specific rate. The issue is that since in a commodity like cement post manufacturing expenses are very high, notably that of freight, the excise duty if charged on ad valorem rate, should also have a provision for abatement on such post manufacturing expenses. In fact, the government has been providing abatement to many industries, including white cement. The cement (grey) industry, however, continues to remain deprived of this abatement causing hardship to the industry.
The surcharge limit on corporate tax has been brought down to 5 per cent from 7.5 per cent and the minimum alternate tax (MAT) has been increased to 18.5 per cent from the existing 18 per cent. What would be its impact on the industry?
The reduction of surcharge on corporate tax by 2.5 per cent and increase in MAT rate from 18 to 18.5 per cent has resulted in increase in overall MAT rate by 0.08 per cent and decrease in corporate tax by 0.77 per cent. This has widened the gap by 0.85 per cent in normal corporate tax and MAT rate.
The resultant gap between the normal tax and MAT will negatively impact the capital investments as also the cash flows of companies on MAT.
There is always an accusation of cartelisation in the cement industry, which leads to artificial hike in price. Your comments on this allegation.
The accusations of cartelisation, if any, are totally incorrect and ill-founded.
On one hand, a price hike is announced every alternate week while on the other, the industry faces a serious under-utilisation of capacity. Can you explain this anomaly?
It would be incorrect to say that price hikes are announced every alternate week. For instance, in the area where our company JK Lakshmi Cement operates, we have not seen any price increase from March 2010 to January 2011 though, yes, we did see price declining a number of times. The industry normally faces this dilemma that whenever the prices decline the capacity utilisation also declines. This is understandable as cement prices are a direct off-shoot of demand and supply and whenever the supply increases on account of new capacity creations the overall capacity utilisation falls if the demand is not able to keep pace with the addition in the capacities.
Since the capacity is under-utilised, are there any plans to bolster the export?
The exports this year are at about the same level as last year. Indian cement industry is a marginal player in the international cement trade on account of its high inland cost of transportation. Also in the recent times consequent to the recession of 2008-09 the international demand for cement continues to be at low ebb. The Indian cement industry, therefore, has been finding it difficult to even maintain its previous level of exports.
Coal being the main fuel for the industry, its availability is depleting at a faster rate. How the use of alternate fuel can be encouraged?
Cement industry has been experimenting with alternate fuel for last many years now. Many cement plants in the country, including ours, have taken lead in working with alternate fuel like pet coke, lignite, agricultural waste, biomass, etc. One obvious way to encourage the use of alternate fuel would be to offer excise duty concession to the extent cement produced from the alternate fuel and if that alternate fuel is an industrial waste then the waste generating industry must compensate by some levy mechanism to promote utilisation of such industrial wastes.
With conventional source of energy getting dearer and environmentally risky, how is the industry embracing renewable source of energy?
One of the methods increasingly being resorted to by the cement industry is by greater usage of waste heat from the kilns and convert it into power.
How do you see the acceptance and evolution of blended cement in India?
By and large, the blended cement is now well accepted in many segments of the users. Surprisingly, the greater resistance comes from the public sector or government departments who for reasons best known to them continues to insist on usage of OPC. I feel there would have to be greater intervention by the government to ensure that usage of blended cement is made compulsory.
Cement companies are selling PPC at the same price as they would have sold OPC by adding flyash and hence there is more margin for cement companies in selling PPC. Your comments.
It would be incorrect to generalise that cement companies are selling PPC at the same price as that of OPC. In major parts of our markets, for instance, OPC commands a premium of Rs 15 to 20 a bag over PPC. In the markets where the price gaps are lower cement companies lose by selling more of OPC. In a way it is only appropriate that the cement companies should gain by manufacturing PPC and that is the only way the industrial waste like fly ash, slag, etc can be utilised in greater quantity.
RMC, being value-added product, is still in its nascent stage. What steps can be taken to encourage the use of RMC?
RMC off late in mature market is showing a trend of good growth. We expect this trend to continue and the use of RMC to grow in Tier II and III cities. The industry has to take certain steps to make RMC available, acceptable and affordable to the customers in Tier II and III cities.
Cement demand is driven by the housing market to the extent of 70 per cent and balance by infrastructure, etc. Given the pace of investment happening in infrastructure, do you foresee a shift in demand drivers?
To the best of our judgement, the consumption of cement in building construction is about 60-65 per cent and that would include building for housing as well as for commercial and infrastructure. Clearly, with greater emphasis on infrastructure development there would be gradually higher requirement by the infrastructure sector.
Many cement companies have reported loss in Q3. What are the factors affecting the companies? What remedial measures would you suggest in this regard?
Cement industry in the Q2 and Q3 has faced twin pressures, viz, falling cement prices and increasing cost of production. Fuels, both nationally and internationally, have seen a great upsurge in its prices thereby putting pressure on the cost of production while additional capacities which have created a situation of surplus, impacted the prices negatively.
Do you see mergers and acquisitions happening in near future? Is the cement industry ready for consolidation?
The current level of valuations do not make mergers and acquisitions attractive as the cost of acquiring capacity is higher than the cost of creating new capacity. In the past mergers and acquisitions have taken place as many MNCs who were wanting to establish themselves/or expand in India paid premiums. In immediate future with the current level of valuations I do not see much activity on this front but there could be surprises, I can't be sure.
Navigating the Water Crisis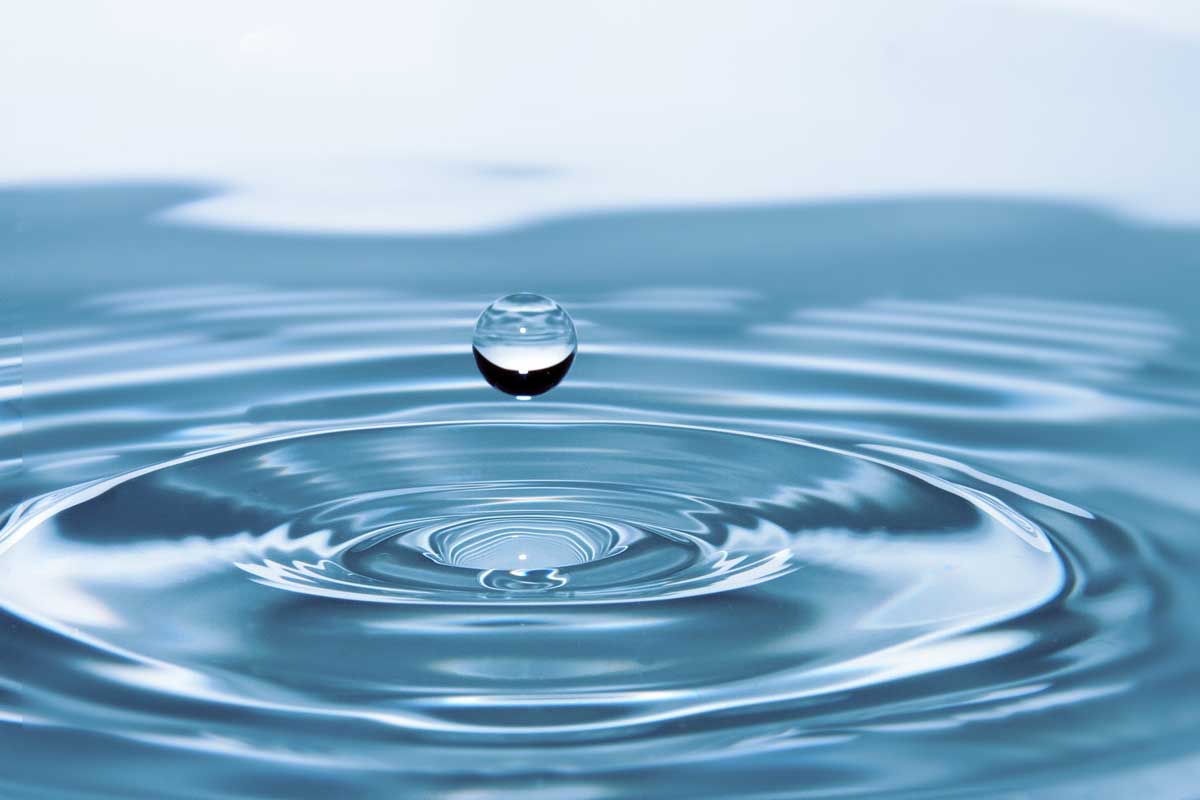 Water is one of the most precious resources on Earth and is critical for the survival of all living things. Although the planet has enormous water both on the surface and in the ground, accessible freshwater is minuscule. For India in particular, water is a crucial resource. Our planet is the only known one in the universe that has water and life. Even though 70 per cent of the planet is covered with water, only one per cent is easily accessible. Given that all life forms are dependent on water; its importance cannot be understated for domestic and agricultural use. In addition, water is used to produce power and in multiple processes in multiple industries.
India's Water Crisis
The ongoing water crisis in India affects nearly hundreds of millions of people each year. A recent report by the National Institute for Transforming India found that most states scored below 50 per cent on the index. If current trends continue, in 20 years an estimated 60 per cent of all India's aquifers will be at critical or over-exploited levels. India could experience a drop of 6 per cent in its GDP due to water scarcity alone.
Globally, providing clean drinking water is becoming a bigger challenge with population growth. To avert this challenge, the Government of India launched the Jal Jeevan Mission (JJM) in August 2019 to provide safe drinking water to all rural households by 2024. JJM focuses on 1592 water-stressed blocks in 256 districts. The programme will also implement source sustainability measures as mandatory.
Growing Urbanisation and the Cement Market
The Indian Cement Market was valued at US$ 26023.83 million in 2022 and is anticipated to project robust growth in the forecast period with a CAGR of 8.98 per cent, owing to a rapidly increasing mega infrastructure projects, rise in renovation and construction activities says the India Cement Market Report 2022, published by Research and Markets, November 2022.
The report further adds that an estimated 270 million people will be added to India's urban population between now and 2040. Even with such rapid urbanisation on a massive scale, the proportion of India's population living in cities is anticipated to be less than 50 per cent by 2040. Most of the structures that will exist in India in 2040 have yet to be constructed.
Water Footprint Assessment Study of Cement Plants, a study by NCCBM, has suggested that the installed capacity of cement production is expected to reach 693 million tonnes by 2025 and 1565 tonnes by 2050. The average water consumption in the cement industry, including mining activity, process, dust suppression, green belt development, captive power plant, domestic and colony comes out to be 0.5 kl/tonne. The water requirement for the Indian cement industry is expected to reach 346.64 million m3 by the year 2025 and 782.77 million m3 by the year 2050.
The cement sector is growing to meet the urbanisation and infrastructural demands, globally and in India as well. As the second largest cement producer in the world, it becomes important to understand the magnitude of responsibility of these organisations towards the environment and the generations to come. Leading players in the industry are making a continuous effort to reduce the consumption of water and create more than they use, thus becoming water positive. Thus, the cement sector is moving towards a greener tomorrow, so that the future generations, too, can enjoy water in its purest form and can have this basic necessity of their life met with ease.
Water management has recently undergone a paradigm shift
Anil Kumar Jain, Assistant Vice President, Corporate Head – Environment and Sustainability, JK Cement, talks about the various sources of water harvesting at their cement manufacturing unit, and the steps taken to reduce its water footprint.
Tell us about the use of water in the cement manufacturing process.
Cement production requires water for dust suppression in mining activity (wet drilling, crusher and haul road spray etc.), making raw material sufficiently moist in raw material storage area to avoid growing of fugitive emission during handling of dry materials (crushed limestone, additives and coal etc.), cooling heavy equipment, power generation (CPP and WHRS), grinding mills (size reduction of raw materials), cooling of process gases, spray on kuccha roads to control the dust emission, plantation and domestic consumption.
What is the dry process? What kind of impact does it have on water positivity for cement manufacturers?
The traditional practice of cement manufacturing was water intensive, owing to the wet manufacturing processes. In the last two decades, the Indian cement industry has almost fully transitioned to the dry manufacturing processes supplemented by air cooling and multiple dust control technologies/practices and reduced water consumption about 50 to 60 per cent.
Present cement plants mostly fulfil their water requirement from the rain water harvesting systems and maintaining ZLD. Modern plants are highly water positive and have a positive impact on society. Presently, almost 99 per cent of installed cement manufacturing capacity in India uses dry process. A water positive dry process plants withdraw minimal water from ground and surface sources, consume 100 per cent self-generated waste water and put more fresh water into the aquifer by implementing the effective rain water harvesting and ground water recharge system in and around the plant and in the mining area. As a result, the surrounding water level improved. The positive benefit of this is that the society that lives around the plant gets water in better quality and quantity from their own sources and the cement industry also supplies to meet their domestic and agriculture purpose, which also improves the community relationship. Additionally, it has reduced the risk of productivity loss due to water scarcity.
I would say that the dry process cement plant with water positivity technologies will remain sustainable and will take full care of the society
and business.
Tell us about the various sources of water harvesting within the premises of your cement manufacturing unit.
JK Cement has both integrated cement manufacturing units with mining and standalone cement grinding units.
All of our sites understand the importance of water conservation and implemented various steps for harvesting of water such as construction of storm water drains and ponds within premises for collection of rainwater, artificial ground water aquifer recharge structures to improve the groundwater level and collection of rainwater in mine-pits. Our rainwater harvesting activities are not only made to benefit our organisation but also to the communities around our plants. We have constructed water ponds and other structures in village areas around our plant's vicinity, which are filled with rainwater collected in our mine pits to meet the water requirement for agriculture, livestock and domestic etc.
Our vision and mission are to stay away from lack of water and worry of water scarcity by reducing the dependency on ground water and fresh water as well. We utilise our own treated domestic sewage water and city sewage water for plantation. We believe that our dependency on recycled/harvested water is high and the importance will continue to remain.
I am delighted to share that one of our integrated cement plant at Muddapur in Karnataka is India's only Integrated Cement Factory, which has been awarded this year FY2022 with most prestigious CII GreenCO Platinum Award for implementation of world's best practices and best available technologies in decarbonisation, process optimisation, clean energy, waste management, biodiversity and water stewardship.
This plant uses 100 per cent rainwater and no ground water in plant operation, maintaining ZLD, use of more than 80 per cent clean and green power which doesn't consume water. Similarly, our other integrated cement plants are also switching towards using rainwater to reduce dependency on ground water sources. The Mangrol plant in Rajasthan is the second integrated plant which has received prestigious CII GreenCO Gold award this year FY2022 for implementation of best practices for a sustainable future including water stewardship.
Moreover, the same complex has been awarded with the CII National Award for Excellence in Water Management, 2022. Our Nimbahera Integrated complex has also implemented the best practices for water harvesting and consuming about 80 per cent rain water including domestic use. This all happened because we have developed sufficient rainwater collection systems within our premises, which is cost effective as well as sustainable and win-win deal with respect to availability, quality, no special treatment required and generate very less reject water, which is fit for another utility.
Elaborate the steps taken by your organisation to reduce its water footprint.
We believe that reducing our dependence on natural resources is sustainable and beneficial for business. We have our vision, mission, and culture to use natural resources at lower scale and to utilise waste as much as possible. Our focus is to reduce the fresh water consumption, recycle the discharge in process and reuse the waste water of others as well so that our natural and pure water wealth can be saved, which could be used by us and society in difficult times. This is our way of reducing the business and social risk.
JK Cement has a 100 per cent dry process manufacturing operation. A minimal quantity of water is used in the process to maintain the required moisture in raw materials to avoid dust emission, cooling of heavy equipment, makeup water for steam generation in WHRS to produce green power, plantation and domestic consumption.
Our focus is on implementation of water efficient practices and technologies in all the operations. Our operations are not water intensive in terms of quality and quantity and we accept all types of water because there is no such thing as waste in our business model and any waste, if it can be useful in our operations, is a sustainable resource for us.
We are a zero liquid discharge company and ensure that most of our operational requirements are addressed through rainwater harvested and recycled water. Fresh water or good quality water is only required for domestic purposes. Hence, we don't foresee any changes in our dependency on good quality freshwater in future.
At JK Cement, we have employed various technological interventions to minimise our water consumption. Our endeavours in this direction are summarised as under:
To get rid of ground water resources, firstly we connected all the mine pits at Nimbahera Chittorgarh in Rajasthan with a plant for which we laid the pipeline and installed the latest water filter plant to make it fit for domestic and industrial consumption. The same setup is also being installed for Mangrol plant in Chittorgarh, Rajasthan for domestic purposes.
All our power generation plants (CPP and WHRS) are operated on air cooled condenser technology except one WHRS at Nimbahera, which is under final stage of commissioning, and as soon as it starts our water consumption will be reduced by 90 per cent in power generation and 50 per cent in overall complex consumption.
Replaced water-cooled reciprocating compressor with air cooled screw compressors.
Replacement of raw material grinding with dry grinding roller press.
Replacement of old underground pipelines with new overhead pipelines.
Repaired / replaced old water storage tanks and pipelines to arrest the leakages.
Replaced ball valves with push type taps to reduce leakage.
Laid pipeline to lift rainwater collected in mines pits to reduce use of ground water consumption in plants.
Treatment of sewage water for utilisation in plantation.
Use of RO and water treatment reject water in mill spray.
Use of city sewage water for plantation. Recently, we started to develop a 50 ha Biodiversity Park in our Ahirpura Limestone Mine at Nimbahera Chittorgarh Rajasthan to improve the ecological footprints of quarry and to develop safe/secure habitat for local flora and fauna.
Installation of drip irrigation system for effective use of water in plantation.
Concreting roads, covered storage and vacuum sweeping to reduce the water consumption in dust suppression generated due to transportation.
Switching towards renewable energy in place of fossil fuel based CPP, which consumes water.
Commissioned a high-speed overland belt conveyor for replacement of fleet to transport limestone from mines to plant and saved the water which was being sprayed on road.
Installed dry fog system at crusher unloading point and fully automated mist system for maintaining dust free haul.
In FY 2022, we have achieved water positivity as 4.6 times and further we are working with CII for feasibility beyond the fence to enhance our
water positivity.
Tell us about the norms followed by your organisation for conservation of water.
Water conservation has been at the forefront of our sustainability journey. Being a global member of the GCCA we follow the best practices and sustainable interventions being implemented by the member companies globally. The major cement production units are located in water scarcity regions. We have a social obligation and business goal in managing our water impact in a responsible way.
We have framed water policy keeping in view the central and state government rules and guidelines, best practices being adopted by the peers, benchmarking, local water scenario and social need and we follow it completely.
In our water management, we have set up a water management cell to monitor (physical and remote), review, implement latest water efficient technology, conduct awareness programmes, and communicate for withdrawal and judicious consumption of water. By implementing the best water practices and water efficient technologies, we have reduced specific water consumption from 0.162 to 0.137 KL/T of cementitious material (cement plant, power generation, mining and domestic).
Has your organisation achieved many milestones with respect to water positivity?
JK Cement works continuously towards limiting our water usage and improving water recharge as well as raising awareness among our stakeholders about its optimal use. All our manufacturing facilities are zero-water discharges that treat and reuse
all domestic and industrial wastewater generated on-site.
We have reached a water positivity of 4.6 times in FY2022 from 3.2 in FY2020 by investing in water efficient technologies and working to meet the SDG goal of 5 times water positive by FY2030.
How do communities surrounding your plant contribute towards your water footprint?
JK Cement Limited is continuously limiting water usage and improving the water recharge reserves. We are also raising awareness about water conservation in the surrounding communities. In our beyond the fence endeavours to improve the water positivity, we are working with CII to improve the nearby community water aquifer with the help of nearby residents. We have constructed a water pond in nearby village Karunda in Chittorgarh, which is filled with our mine water and is used for domestic purposes and to recharge the nearby water aquifers.
How do you measure water positivity and what are the ideal benchmarks?
JK Cement follows the guidelines of Central Ground Water Authority, Government of India to calculate recharge quantum, and thereafter water positivity is calculated as per the GCCA, India water positivity tool (Debit/Credit) policy. Presently JKCL has reached a water positivity of 4.6 times in FY22.
We have implemented measures based on the impact analysis of the LCA study, which include the minimal water consumption in cement manufacturing process and maintaining ZLD. Our approach to minimising the use of natural resources and reduction of impact on the environment has been acknowledged and our blended grey cement has been certified with the prestigious CII GreenPro Ecolabel certificate in FY2022.
Tell us about the major challenges your organisation faces with water consumption and optimum utilisation.
Water management has recently undergone a paradigm shift in our cement businesses as water scarcity is increasingly becoming a major concern because most of our operations are in dry, water-scarce areas. We work continuously towards limiting our water usage and improving our water recharge as well as raising awareness among our stakeholders about its optimal use. All our manufacturing facilities are zero-water discharge plants that treat and reuse all domestic and industrial wastewater generated on-site.
How do you foresee your organisation in terms of achieving water positivity and further optimising its consumption?
JK Cement understands its responsibility towards the environment and minimising consumption of resources. Water positivity reduces the business risk, improves the social relations and makes the business sustainable. Currently we are 4.6 times water positive and our target is to become 5 times water positive by 2030. As we increase water positivity, we make our operations water efficient and produce more cement with less water. Water positivity also increases the water availability for the society, so as our productivity increases, nearby communities do not get harmed, rather, farm productivity increases and such efforts bring happiness in their lives.
In the end, I take pride in telling our stakeholders that JK Cement is 4.6 times water positive, working to increase 5 times water positivity, maintaining all the operations with dry process and operating highly water efficient plants, recycling and reusing 100 per cent of wastewater and implementing the aquifer recharge system to increase the water availability for the community, which is helping to increase prosperity among the society.
-Kanika Mathur
US government grants US$3.7m to carbon capture project
Cemex USA and RTI International have secured US$3.7m in funding from the US Department of Energy for their Balcones cement plant amine technology carbon capture study. The plant in New Braunfels, Texas, will trial RTI International's non-aqueous solvent (NAS) system, licensed by energy and technology company SLB.
Resources News has reported that the system will have a CO2 capture capacity of 670,000t/ yr. RTI International's principal project investigator, Vijay Gupta said that NAS capture has a 30-40 per cent lower energy penalty than preceding solvent-based technologies. Jaime Muguiro, President, Cemex USA, said, "We remain committed to exploring technologies that can help us meet our targets as we build a more sustainable future. We are striving to cut emissions across all our operations, and this study with RTI International is one of the many steps Cemex is taking to achieve our objectives.
Images Source: Google Images