Logistics: A cost-effective approach With the industry showing a downward trend in profit margins, better logistics management proves beneficial to many of the cement manufacturers. Nitin Madkaikar, Economist, FirstInfo Centre, explores the various modes of logistics that can provide a cost-effective means of cement transportation.
Cement, being a bulk commodity, transporting is a costly affair. The selling and distribution costs account for around 18 per cent of sales revenues. In 2009-10, top 30 cement companies spent more than Rs 10,000 crore to carry cement to the consumer. The domestic cement industry has been making continuous efforts to cut its logistic costs.
At the time when the industry was entering into the downside of the cycle, with profit margins coming down to 20-25 per cent from 35-40 per cent, better logistics management proved beneficial to many of the cement manufacturers. Using more railway routes than roads, shrinking lead distance (distance between the manufacturing facility and market) and opting for sea-routes wherever possible were some of the ways the industry explored. Currently, for every 50-kg bag of cement, the logistic cost comes to around Rs 18-25 by road and Rs 12-15 by the railway, depending on the distance. For example, the country's third-largest cement maker, Ambuja Cements, opted for sea-routes to transport its cement from Gujarat to southern market.
Today, 70 per cent of the cement movement worldwide is by sea compared to just 1-2 per cent in India. However, the scenario is changing with most of the big players like L&T, ACC and Grasim having set up their bulk terminals.
About 3 per cent of the gross revenue is spent on inward logistics while outward logistics accounts for another bulk of 15 per cent. Inward logistics include, coal and limestone transportation, while outward logistics is mostly the final product cement. Some companies also incur outbound logistics cost on transporting clinker to their grinding plants. Plants that are closer to the collieries, the inbound transportation costs are less. For plants located far away from the collieries they have the option to import coal.
While the freight cost could be optimised on the imported coal through usage of company's own ships for part of the quantity, the international prices of imported coal and its volatility together with the strengthening of the dollar against rupee could derail this. This could impact the delivery prices of imported coal and also the cost of production.
In case of final product, the costs of handling and secondary movement are very high. Although transportation by sea is the cheapest option, unless there is right connectivity from the port to the consuming centre the gains are minimum.
Companies, which have plants located closer to the markets as well as to the source of raw materials have an advantage over their peers, as this leads to lower freight costs. Also, plants located in coastal belts find it much cheaper to transport cement by the sea route in order to cater to the coastal markets such as Mumbai and the states of Gujarat and Tamil Nadu.
Checking logistics costs is an ongoing process for the cement companies. Many are trying to reduce the costs by around 5-7 per cent by optimising the distance of transport. Statistics suggest that about 45 per cent of the cement produced in the country is being transported by the railway. Cement makers prefer roads for shorter distances.
Looking ahead
With demand for cement expected to remain strong in 2011 with a growth of over 10 per cent, the logistic activities are in for a boom. In the 2011-12 fiscal, additional cement capacity of 27 million tonne is likely to go on stream. With the bulk of the capacities coming up in the South, the demand supply imbalance in 2011 would continue to be a cause of concern in the South, though it is expected to improve or remain in a status quo position in other regions.
The dwindling availability of coal linkage and the move to sell high grade indigenous coal at international prices are likely to impact power and fuel costs. The prices of other major inputs mainly slag, gypsum and fly ash are likely to further harden in 2011, whilst the increase in petroleum product prices would continue to impact freight costs. A shortage in railway wagon availability may adversely impact despatches in peak months.
The Indian cement industry is the second largest in the world after China, with a total capacity of close to 300 million tonne and plays a major role in the development of the Nation. Therefore, considering the role of Industry in the economy's development, it is necessary to incentivise bulk transportation and thereby optimize cost, save fuel and reducing carbon emission while ensuring safe carriage.
Railways to levy surcharge
Indian Railways will levy a surcharge of up to 7 per cent from 1 April to earn a higher freight earning during busy season. The move is likely to add to the inflationary pressure on the economy even as finance ministry is expecting a lower inflation during 2011-12.
As per the railway decision, a surcharge of 5 per cent will be charged on coal and coke group, while all other commodities will attract a busy season charge of 7 per cent. Container traffic has been exempt from any such charge. Railway considers the entire year barring July-September of every year as busy period.
In 2010-11 also, railways had increased freight rates of iron ore, coal, sugar, cement, steel, potash, coke and some petroleum products.
Railways has also decided to levy a congestion charge of flat 20 per cent on traffic to neighbouring Bangladesh and Pakistan. The measure has been taken to encourage faster clearance of rakes at the borders.
Logistics cost reduction cannot be the sole objective and seen in isolation by the cement industry. The most important part is the service. At the end of the day, if one is unable to serve the customer he will never be in the industry. – Rajeev Mehta
How do you evaluate logistics in cement industry?
Logistics costs are going to come down provided one is on the right track. If he chases cost in isolation by just working in cost reduction, he cannot reduce cost in an inflationary world. The process of cost negotiations of olden days are over now. Under negotiation, one arrived only at the lowest quoted price and was content assumingly to have reduced the cost. Here, he only arrives at the best negotiated prices but not at a best cost. Today the concept of negotiation is no more prevalent. If one wants to work the truck freight to a particular destination, the right cost should take into account all the statutory duties, all the toll taxes, fuel cost, and all other allied cost, cost of vehicles, turnaround efficiency, everything. These known efficiency parameters should be arrived at the right price. Here the cost can be reduced only by increasing the efficiency.
The second most important factor is to use technology to the helm. The real time visibility is the key to success. Through technology one can find whether the truck is detained, which route is appropriate, entry restriction, etc. Technology plays a key role in aligning these activities.
What are functional bottlenecks?
In the old system, the key was to have a godown and the evacuation quantity used to be very small. Today one rack carry 3,800 metric tonne as against 1,700 to 1,800 metric tonne earlier. Now the size has almost doubled. Unfortunately in India, evacuation resources have not kept pace with the requirement. Most goods sheds are under control of the union, the fleet size has not expanded as per the growth of the cement business, labour is controlled by the union, labour availability has not increased as per the increment in volumes.
There is no mechanisation process in India, in spite of the wishes of the industry. Here the government has to play an active role. Industry on its own cannot make mechanisation happen. It should be a collaborative effort. Mechanisation, in the short run will create turbulence, but in the long run everybody will be benefitted. People need to be educated and prepared to face these short term turbulences.
What is your estimate of losses due to prevalent evacuation system
Mechanisation can alone reduce cost by a minimum of 10 per cent. The company could currently evacuate 3,000 tonne by manual route from goods shed, just because systems are not mechanised. Going ahead, labour in India will become a scare commodity, so one should be prepared for such eventuality in 2015-2020. The industry will have to join hands and take up a pilot project. It has to be a collaborative effort.
This has driven the logistics to almost 15 per cent of total cost which is very high by global standards given the volumes.
Logistics cost in India is going to come down a) efficiency b) technology is the key c) mechanisation is another area d) last but not the least, people should know the right cost. There has to be organised movement of transport. Every truck coming to Mumbai should log-in at the octroi point, when they are going back from Mumbai and in which destination they want to go. Those people who want to send material to that location can also log-in. So it can be marriage of both, need business and who are willing to give business. Today only brokers are there in this field. They are making money by non-visibility of information. That cost of brokers is unnecessarily borne by the company and the end-user. Make a transportation where every information is visible. Let people log-in and say we are interested in transporting our good.
Railways haul about 40 per cent of cement, what are the bottlenecks there?
Railways has very good system, which gives real time visibility. On technology front, the railways has done a great job. Per se, for any bottleneck railways cannot be blamed. It continues to be a socialistic set-up and at the pace at which the economy is growing the railways has limited resources. Railways have increased the number of trains but where are the tracks. This has to move parallel. Every year railways add 100 of passenger and goods trains, running on the same track. It is not railway that is slow it is a general problem in the country. The time taken to conceive a project and to execute that project is huge.
What are the inwards and outwards logistics, the cost proportion?
In cement industry, inward logistics costs are about three per cent of gross revenue and outbound close to 15 per cent. Clinker going to grinder it is outward.
What are preferred modes of transportation of cement?
Roads are cheaper up to a lead of 300 km, over which it is railways. Sea route is the most economical. But in India sea route is viable only on the west coast, where limestone and markets, both are available. On the east cost the problem is that the regions does not have limestone. In Gujarat limestone is available bang on the coast. Sea route is economical but not available across.
What are the new challenges in road transport?
The toll taxes are a concern now on roads. There has been a progressive increase in the toll rates and the number of points. On a stretch on 200 km there a 5-6 toll points, which hinders speed. This has resulted in increased cost and time. There is an urgent need for high tech toll booths.
What is the focus on logistics going ahead?
Every industry has its own efficiency levels and are trying to address them in different ways. In cement, per se, volumes have gone up and in spite of all these limitations the thrust is to move towards better services.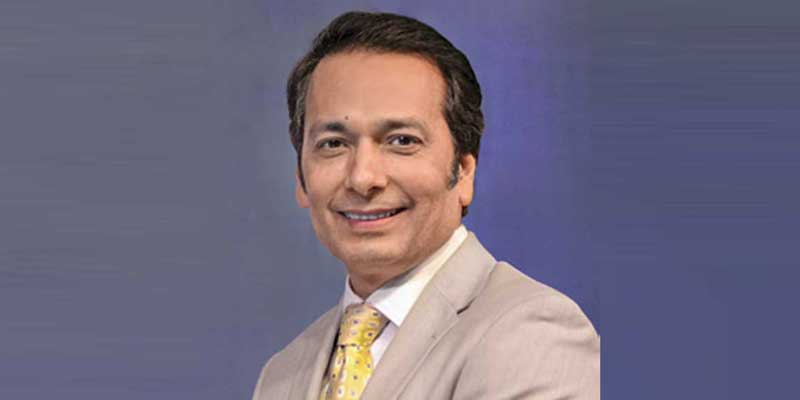 As the world moves towards novel exchange denominators like cryptocurrency, the cement industry is busy battling one of the oldest currencies in the world – fuel.
With the war between Russia and Ukraine continuing to rage, fuel prices have hit the roof, as can be seen from the rising cost of pet coke, diesel, freight and energy, which are important factors for cement manufacturing and mobilisation. The most likely scenario would have been a resulting increase in cement price, however the price correction did not follow through and the cement sector witnessed flat rates in May and a dip in prices in June across India. This has adversely affected the profitability of cement. Amid elevated costs of raw materials and decrease in demand, Emkay Global Financial Services has cut its earnings before interest tax depreciation and amortisation (EBITDA) estimates for the sector by 5-6 per cent for FY 23/24/25.
Apart from this, currently sustainability is also detrimental to cost efficiency for cement companies. Green energy initiatives, such as alternative fuel and raw materials (AFR) and waste heat recovery system (WHRS), are adding to the production costs. These costs are not getting translated into price hike, leaving the cement makers to bear the brunt. However, sustainable production and net zero targets are not to be toyed with, and each player has to put in their best effort. With regards to input costs, experts are hopeful of price corrections through rise in demand for cement in the months to come.
All eyes are right now on Russia, thanks to the compelling need to sourcing fuel from low-cost destinations. Giants from the steel and power industries are already dealing with Russia for its pulverised coal. India has also shown an interest in increasing its import of thermal and coking coal from Russia, and is estimated to import 40 million tonnes tonnes by 2035.
Corrections in pricing and innovations in raw materials and alternative energy might be at different ends of the spectrum but they are bound to have a long lasting impact on cement companies, as each player puts in their best effort to win this fuel fight.
KEC International bags orders worth Rs. 12.33 billion
Secures an order to build India's first 765 kV Digital Substation
KEC International, an RPG Group Company, has secured new orders of Rs. 12.33 billion across its various businesses:
The business has secured orders for T&D projects in India, Middle East and Americas: 765 kV Digital GIS Substation order in India, from Power Grid Corporation of India (PGCIL), supply of towers in Middle East, secured by subsidiary in UAE, supply of towers, hardware and poles in Americas, secured by the company's subsidiary, SAE Towers.
The business has secured orders for infra works in the paints and metals & mining segments; laying of cross-country pipeline and associated works and various types of cables in India and overseas.
Mr. Vimal Kejriwal, MD & CEO, KEC International commented, "We are pleased with the new order wins, especially the prestigious order from PGCIL, to build India's first 765 kV Digital substation. Our Civil business continues to strengthen and diversify its presence in the industrial segment with the addition of a very reputed client. We are also encouraged by the order in the Oil and Gas Pipelines, which further enhances the business' order book."
KEC International wins New Orders of Rs. 1,233 crores
Secures an order to build India's first 765 kV Digital Substation.
KEC International, an RPG Group Company, has secured new orders of Rs. 12.33 billionacross its various businesses:
The business has secured orders for T&D projects in India, Middle East and Americas: 765 kV Digital GIS Substation order in India, from Power Grid Corporation of India (PGCIL), supply of towers in Middle East, secured by subsidiary in UAE, supply of towers, hardware and poles in Americas, secured by the company's subsidiary, SAE Towers.
The business has secured orders for infra works in the paints and metals & mining segments; laying of cross-country pipeline and associated works and various types of cables in India and overseas.
Mr. Vimal Kejriwal, MD & CEO, KEC International commented, "We are pleased with the new order wins, especially the prestigious order from PGCIL, to build India's first 765 kV Digital substation. Our Civil business continues to strengthen and diversify its presence in the industrial segment with the addition of a very reputed client. We are also encouraged by the order in the Oil and Gas Pipelines, which further enhances the business' order book."